International Airlines Cancel Flights To The US Amid 5G Scare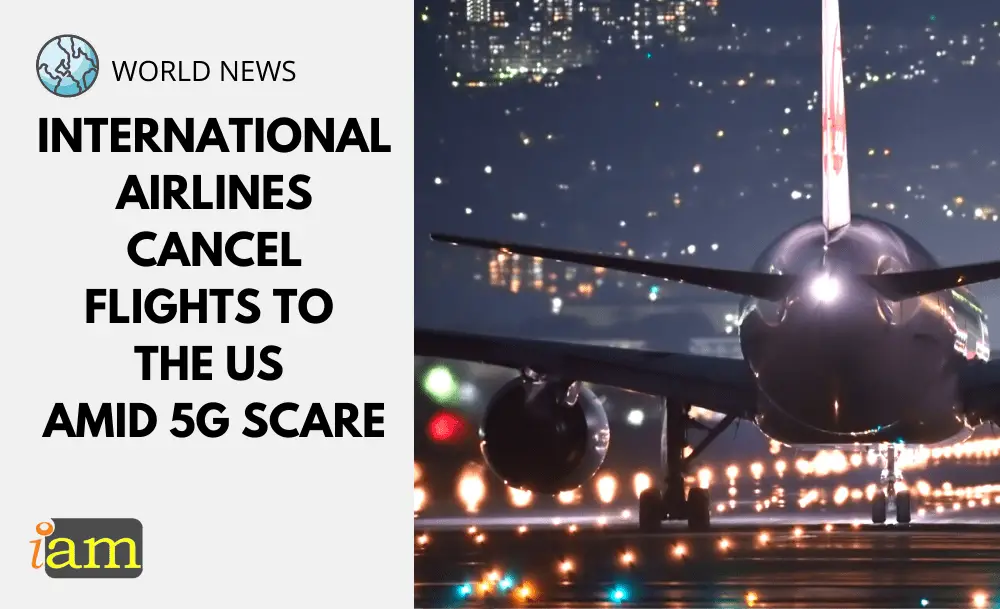 Major airlines across the world are rushing to cancel or change flights heading into the United States over an ongoing dispute about the rollout of 5G mobile technology near American airports.
Aviation industry executives said there would be some disruption in air traffic to the US due to this 5G deployment until the issue is resolved.
On 19 January, Emirates, British Airways, Air India, All Nippon Airways, Japan Airways, and Lufthansa suspended flights to US destinations.
International carriers that rely heavily on the wide-body Boeing 777, and other Boeing aircraft, cancelled early flights or switched to different planes following warnings from the Federal Aviation Administration (FAA) and the Chicago-based planemaker.
Airlines that fly only or mostly Airbus jets seemed less affected by the new 5G service.
If you're concerned if your flight will be delayed or cancelled, you can always check the latest flight status updates on FlightAware.com
5G Interference
Similar mobile networks have been deployed in more than three dozen countries, but there are key differences in how the US networks are designed that raised concerns of potential problems for airlines.
Part of the problem, according to the FAA, is the signal strength of the 5G towers.
It has been reported that 5G signals could interfere with radio altimeters. Altimeters measure how high a plane is in the sky, a crucial piece of equipment for flying, particularly at night or in bad weather.
The FAA will allow planes with accurate, reliable altimeters to operate around high-power 5G. But planes with older altimeters will not be allowed to make landings under low-visibility conditions.
The US Federal Communication Commission's chairwoman Jessica Rosenworcel said in a statement that the 5G "deployment can safely co-exist with aviation technologies in the United States, just as it does in other countries around the world." However, she added: "It is essential that the FAA now complete this process with both care and speed."
The European Union Aviation Safety Agency said it wasn't aware of any problems on the continent caused by 5G interference.
What are your thoughts on this issue? Talk to us in the comment section below. Or if you need more advice on the above, contact us for further travel & immigration advice.
Check out the deals we have found below and tell us your travel plans.
Check out the offers and discounts from:
And because of the pandemic, don't forget to get your travel insurance, which will cover you for flight disruptions and pandemic related matters.
IaM can help with your visa application to Europe, the United States, the UK & other countries
If you need help with a US visa, a UK Visa, or a visa to Europe, including help with appointment booking obligations, IaM can help. For more information and advice on US immigration, UK immigration law and US visa applications or if you need any help or assistance please, reach out to your Visa Coordinator at IaM.
Some of our posts include affiliate links. If you choose to purchase any of these products, we might get a small commission. For more information, check out our TOS.