US Wants Airlines To Compensate Passengers For Flight Delays & Cancellations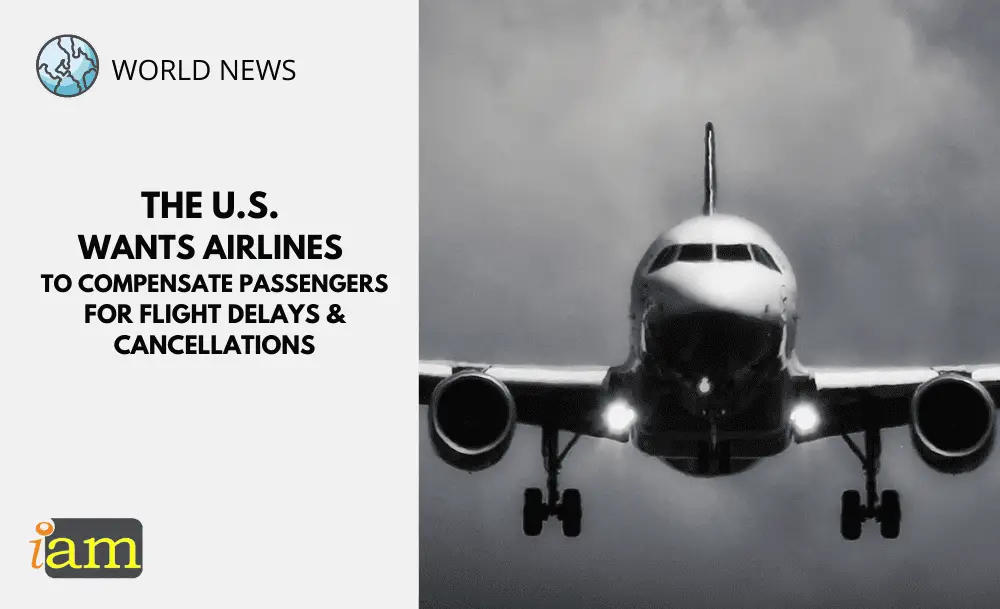 The United States is working to make airlines legally compelled to offer compensation and cover expenses for passengers that are left stranded by flight disruptions controllable by the airlines themselves. 
At the moment, airlines are required to issue refunds to passengers if flights are cancelled or significantly delayed due to factors within an airline's control, including staffing shortages and maintenance issues. With the new measure, airlines have to offer cash compensation and accommodation vouchers in addition to those refunds. It has not been specified how much cash it aims to require airlines to pay passengers for significant delays
The rules would also aim at defining what falls under a "controllable cancellation or delay" that is the fault of the carrier.
US President Joe Biden and Transportation Secretary Pete Buttigieg announced the incoming set of rules at a White House news conference on 08 May.
US Aviation Response
The move comes after a string of crippling airline delays and flight cancellations, causing immeasurable inconvenience to thousands of passengers. 
Airlines for America, a trade association representing Delta Air Lines, United Airlines, American Airlines, and others, said US airlines "have no incentive to delay or cancel a flight and do everything in their control to ensure flights depart and arrive on time, but safety is always the top priority."
The group also stated that more than half of cancellations in 2022 and 2023 were caused by "extreme weather" or air traffic control outages.
The current situation in the US around airline passenger compensation is far less generous than some other places around the world.
Unlike the US, the European Union and the United Kingdom require cash compensation to passengers in the event of delays or cancellations that are the fault of the carrier.
Do you have plans to visit the United States? Talk to us in the comment section below. Or if you need more advice on the above, contact us for further travel & immigration advice.
Check out the deals we have found below and tell us your travel plans.
Check out the offers and discounts from:
And because of the pandemic, don't forget to get your travel insurance, which will cover you for flight disruptions and pandemic related matters.
IaM can help with your visa application to Europe, the United States, the UK & other countries
If you need help with a US visa, a UK Visa, or a visa to Europe, including help with appointment booking obligations, IaM can help. For more information and advice on US immigration, UK immigration law and US visa applications or if you need any help or assistance please, reach out to your Visa Coordinator at IaM.
Some of our posts include affiliate links. If you choose to purchase any of these products, we might get a small commission. For more information, check out our TOS.