EU Plans Simplify Non-EU Long-Term Residence Rules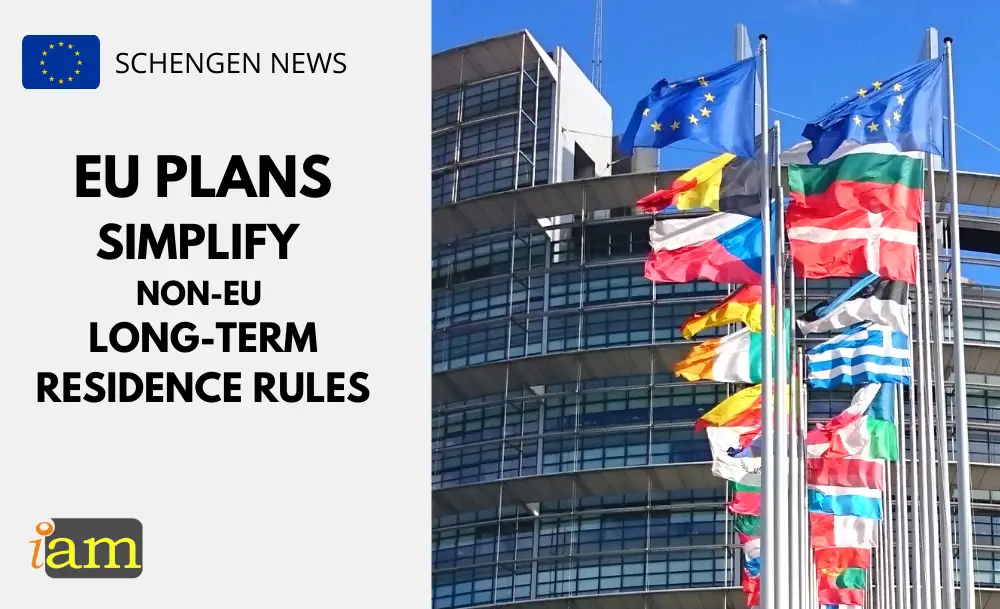 The European Commission proposed to simplify residence rules for non-EU nationals who live on a long-term basis in the European Union.
The intention is to ease procedures in three areas: acquiring EU long-term residence status, moving to other EU countries and improving the rights of family members. 
At present, becoming a long-term resident requires the person to live 'legally' in an EU country for five years, as well as not being away for more than six consecutive months and 10 months in the entire period. They also need to have sufficient economic resources and health insurance, whilst some countries also require the applicant to meet 'integration conditions' such as passing a language test.
Long-term resident status can also be lost if the holder is absent from the EU for more than a year.
The Commission now wants to simplify these rules, as well as to bring some commonality and consistency into the application.
But the new measures will have to be agreed by the European Parliament and the EU Council, which is made of national ministers and the proposed measures can still be changed or delayed.
Proposed New Rules
The Commission now proposes to allow non-EU citizens to add up residence periods in different EU countries to reach the 5-year requirement. Students Time spent in the EU as a student could also count, and the Commission is also considering granting automatic status to children born or adopted in the EU country where the parents have the EU long-term residence permit. 
Perhaps the most important change is the proposal of a 'single permit', which combines work and residence permits for non-EU nationals moving to the EU for work into a single application.
The change would also allow for those holders to change employers, a move that the Commission believes will reduce exploitation in the workplace.
In addition, the Commission is looking to set up reciprocal agreements that allow non-EU young people to work in the EU and vice-versa. 
The Commission is also looking at EU-wide admission schemes for start-up founders and tech entrepreneurs, as well as for long-term care workers, an area in which many member states struggle to find personnel.
What are your thoughts on the application and documents required for a Schengen visa? Talk to us in the comments section below.
Check out the deals we have found below and tell us your travel plans.
Check out the offers and discounts from:
And because of the pandemic, don't forget to get your travel insurance, which will cover you for flight disruptions and pandemic related matters.
IaM can help with your visa application to Europe, the United States, the UK & other countries
If you need help with a US visa, a UK Visa, or a visa to Europe, including help with appointment booking obligations, IaM can help. For more information and advice on US immigration, UK immigration law and US visa applications or if you need any help or assistance please, reach out to your Visa Coordinator at IaM.
Some of our posts include affiliate links. If you choose to purchase any of these products, we might get a small commission. For more information, check out our TOS.
Latest posts by Jasper De Luna
(see all)