Poland Working Holiday Visa: What Aspiring Travellers Need To Know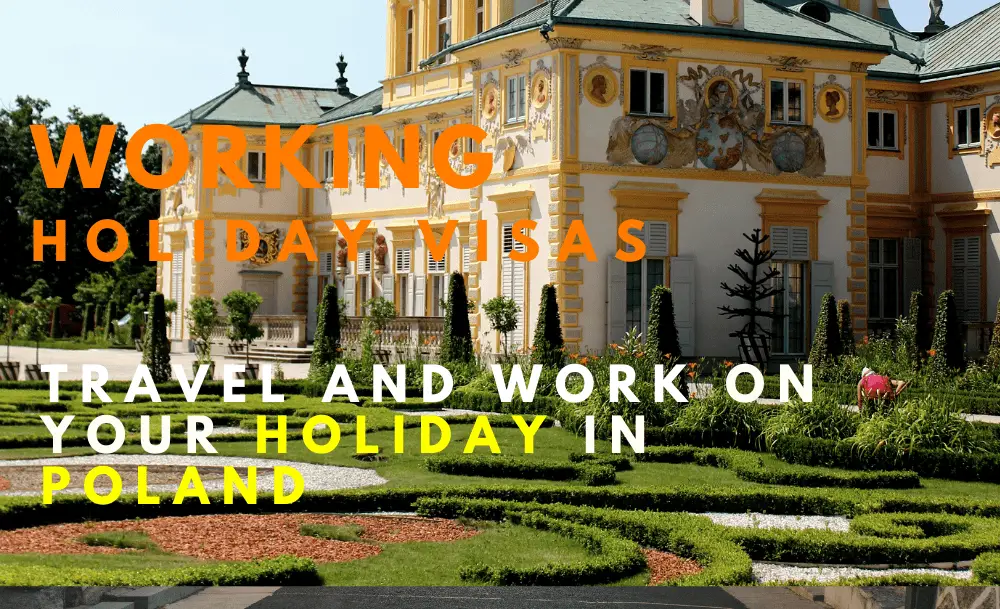 Poland may not be your top choice for a holiday destination but it has countless things to offer. Poland's architecture, museums, and traditions all showcase the country's interesting history and unique culture.
Young adults looking to explore Poland and immerse themselves in the culture might be interested in applying for a Poland Working Holiday Visa. 
The program is an agreement between Poland and certain countries allowing its citizens aged 18-30 to work and live in the country for a period of 12 months while discovering all the incredible sights and sounds Poland has to offer.
The major benefit of the visa is that it allows visa holders to work while they are in the country to supplement their travel expenses. There may be limitations on the length of each employment period and the sort of employment.
In this article, we will guide you through the application process and provide tips on where to look for a job to make the most of your working holiday visa in Poland.
Eligibility Requirements
To be eligible for a Poland Working Holiday Visa, you must meet the following criteria:
Must be a citizen of one of the following countries: Australia, Chile, Japan, New Zealand, South Korea, and Taiwan.
Must be between the ages of 18-30 at the time of application.
Holds a valid passport.
Have sufficient funds to support yourself during your stay in Poland
Have a return ticket or sufficient means to purchase the return ticket
Must have comprehensive health insurance that covers you for the duration of your stay in Poland
Have not previously participated in the program
Poland has set an annual limit of visas granted to the following countries:
Australia – 1500 visas per year
Japan – 500 visas per year
New Zealand – 100 per year
South Korea – 200 visas per year
How To Apply
To apply for a Poland Working Holiday Visa, follow these steps:
Gather the necessary documents
Complete the application form
Submit your application at the Polish Embassy or Consulate nearest you
Pay the application fee
The processing time for a Poland Working Holiday Visa varies, but it typically takes 1-2 months.
Once you receive your Poland Working Holiday Visa, you are free to work in Poland for up to 12 months without applying for a work permit; however, you cannot work for the same employer for more than 6 months.
The working holiday visa also grants holders the right to travel to all 27 Schengen countries.
Jobs Available for Working Holiday Visa Holders
Poland has a thriving economy and its workers enjoy a good work-life balance. It is one of the countries in the EU with the lowest costs of living.
You can search for jobs on the following online websites:
There are plenty of jobs available for foreign nationals in the country. You can work as an English teacher, in hospitality and tourism, and freelancing.
If your country does not have a Working Holiday Visa agreement with Poland, don't worry as there are also other countries that offer Working Holiday Visas such as the UK and France. See a full list of countries who has working holiday visa agreements.
What are your thoughts on this issue? Talk to us in the comment section below. Or if you need more advice on the above, contact us for further travel & immigration advice.
Check out the deals we have found below and tell us your travel plans.
Check out the offers and discounts from:
And because of the pandemic, don't forget to get your travel insurance, which will cover you for flight disruptions and pandemic related matters.
IaM can help with your visa application to Europe, the United States, the UK & other countries
If you need help with a US visa, a UK Visa, or a visa to Europe, including help with appointment booking obligations, IaM can help. For more information and advice on US immigration, UK immigration law and US visa applications or if you need any help or assistance please, reach out to your Visa Coordinator at IaM.
Some of our posts include affiliate links. If you choose to purchase any of these products, we might get a small commission. For more information, check out our TOS.