How Travel May Be Affected By American Bank Crisis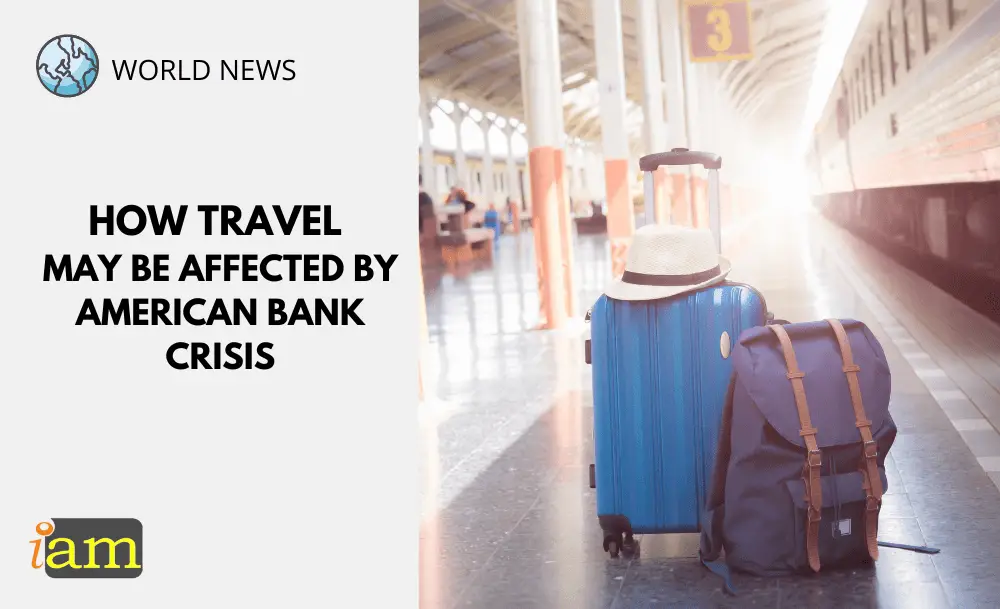 The United States has a long history of bank failures, and these failures have influenced an array of economic sectors.
In the past few days, the news has been dominated by the collapse of 2 banks which have especially rocked the start-up community.
The travel industry is one sector that can be significantly impacted by economic instability as many consumers worry about forking out their money on non-essential expenses like travelling.
In this article, we will explore the ramifications of the bank fallout for travellers and the tourism industry.
Hopeful Outlook
People's behaviour and priorities tend to shift when it comes to financial uncertainty. One trend that has been recently observed is an increase in interest in travel. While it may seem contradictory to some, there are several reasons why this phenomenon occurs.
One rationale is that travel can provide a much-needed respite from the pressure of daily life and many people may still have vacation plans that they don't want to change.
Some may see travelling during a bank collapse as a chance to benefit from potentially lower travel prices. In times of economic instability, travel-related businesses may offer discounts or promotions to encourage travel spending.
A decrease in travel spending could have a negative impact on the local economy and communities that depend on it.
Every single day of the year, flight tickets frequently vary during the day. These include times when the economy goes through unforeseen shifts, such as the pandemic in previous years and possibly the current bank failures.
The drawback of Travelling In Troubling Times
Although the prospect of cheaper travel may be tempting, it's important to weigh the dangers and benefits. For instance, travelling during a period of economic turmoil may involve more uncertainties and probable inconveniences. 
Flights may be cancelled or delayed, hotels may be overbooked. Additionally, travelling during this period may also mean dealing with less favourable currency rates or higher fees associated with international travel. 
This can impact the overall affordability of travel, despite any potential discounts or promotions. Travelling during this period may seem like a risky decision, but it's crucial to weigh the potential risks and benefits before making a decision.
While weighing your options, you may want to consider short-term domestic travel.
What are your thoughts on this issue? Talk to us in the comment section below. Or if you need more advice on the above, contact us for further travel & immigration advice.
Check out the deals we have found below and tell us your travel plans.
Check out the offers and discounts from:
And because of the pandemic, don't forget to get your travel insurance, which will cover you for flight disruptions and pandemic related matters.
IaM can help with your visa application to Europe, the United States, the UK & other countries
If you need help with a US visa, a UK Visa, or a visa to Europe, including help with appointment booking obligations, IaM can help. For more information and advice on US immigration, UK immigration law and US visa applications or if you need any help or assistance please, reach out to your Visa Coordinator at IaM.
Some of our posts include affiliate links. If you choose to purchase any of these products, we might get a small commission. For more information, check out our TOS.