New Rules for Australia-UK Working Holiday Visa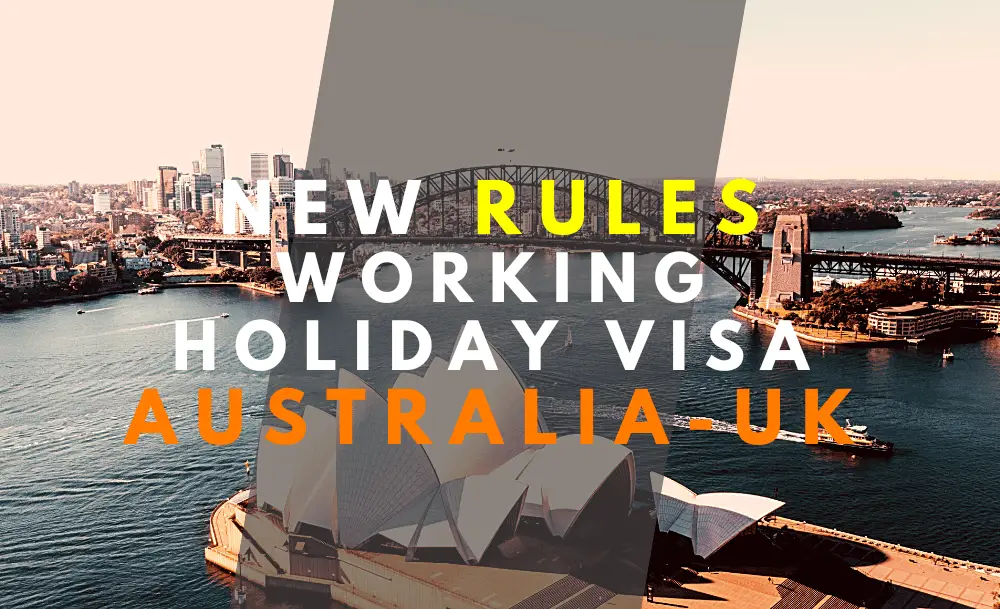 Living and working in a foreign country fosters personal growth like nothing else. 
If you want to have thrilling adventures and cultural experiences while funding your trip, a Working Holiday visa is your golden ticket. It allows you a remarkable chance to finance your travels while experiencing the country's vibrant culture and stunning natural beauty.
Great news for all you young Australian and British adventurers out there. Australia and the UK have agreed to put in place new arrangements under the Working Holiday Maker (WHM) program and Youth Mobility Scheme.
From 1 July 2023, Australia's long-awaited amendment to its working holiday visa will see the age limit extended to 35.  This means millions of enthusiastic young British passport holders now have an incredible opportunity to explore the wonders of Australia!
More Exciting Amendments
Keep your hats on, because there's more wonderful news! The visa period has been increased to a total of three years, giving you enough time to thoroughly immerse yourself in the Australian way of life. 
With a longer stay, you can delve deeper into the country's rich culture, discover hidden jewels, and establish long-lasting bonds with both locals and fellow travellers.
UK nationals no longer need to work in regional areas to obtain working holiday visa extensions starting July 2024. This opens up a world of possibilities, allowing you to work in various urban and rural locations across Australia without any geographic constraints.
Whether you fancy the fast-paced city life or the tranquillity of the outback, the choice is yours.
This deal is a two-way street, making it just as easy for adventurous Australians to live and work in the UK.
Eligible Young British Travellers
These new arrangements are only available to those who use a passport issued by the United Kingdom to submit their visa application.
British citizens who have previously been granted and entered Australia on a Working Holiday (subclass 417) visa using a different passport are eligible to apply using their British passport for a second and/or third Working Holiday visa.
What are your thoughts on this issue? Talk to us in the comment section below. Or if you need more advice on the above, contact us for further travel & immigration advice.
Check out the deals we have found below and tell us your travel plans.
Check out the offers and discounts from:
And because of the pandemic, don't forget to get your travel insurance, which will cover you for flight disruptions and pandemic related matters.
IaM can help with your visa application to Europe, the United States, the UK & other countries
If you need help with a US visa, a UK Visa, or a visa to Europe, including help with appointment booking obligations, IaM can help. For more information and advice on US immigration, UK immigration law and US visa applications or if you need any help or assistance please, reach out to your Visa Coordinator at IaM.
Some of our posts include affiliate links. If you choose to purchase any of these products, we might get a small commission. For more information, check out our TOS.