Australia Will Soon Offer Work & Holiday Visa for Young Indians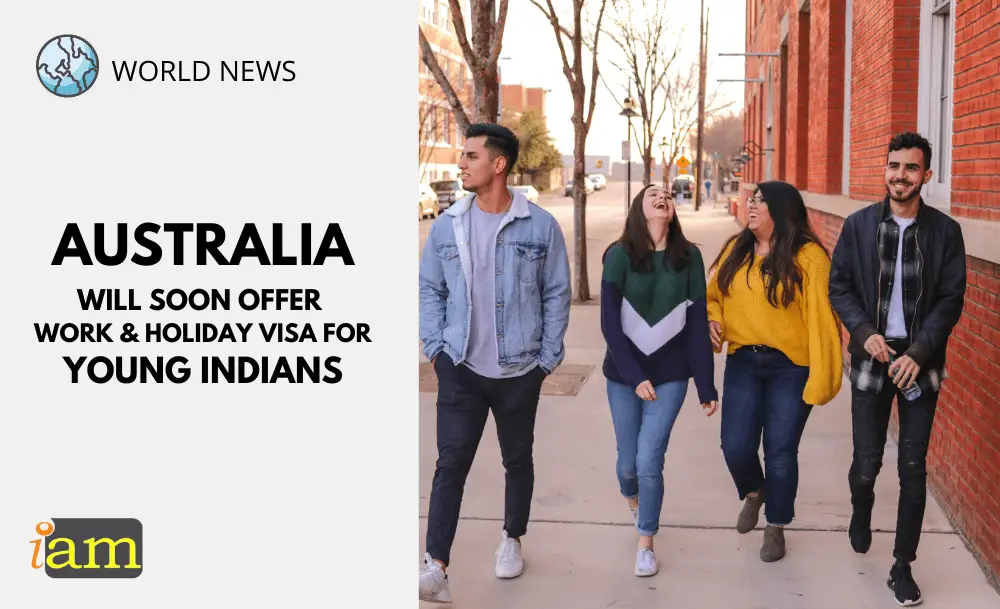 Australia will soon offer 1,000 Work and Holiday visas per year to Indian nationals aged between 18-30 years old, as part of a new Free Trade Agreement recently signed between the two countries.
Applications are not yet open, but the Australian government says that Indians will be able to apply for Work and Holiday (subclass 462) visas within two years from the implementation of the Australia-India Economic Cooperation and Trade Agreement (ECTA).
With this type of visa, young Indians will be able to visit Australia for one year, and during this time they can undertake short-term work and study in the country while visiting new places.
"Australia will put in place arrangements to allow eligible Indian citizens aged between 18 and 30 to apply for a Work and Holiday visa to visit Australia for one year and undertake short-term work and study while holidaying,"

Statement of the Official
Currently, Australia has the same program in place with 47 other countries. Regarding the matter, a spokesperson of the Department of Home Affairs of Australia said that the country's government thinks that the Working Holiday Makers make an important economic and cultural contribution to Australia and, at the same time, pointed out that they help in filling labour gaps.
To see the full details of the agreement, check out the official website.
What Is A Work and Holiday Visa
The Work and Holiday (462) visa will allow Indian citizens to visit Australia for an extended holiday of up to one year. During this time, visa holders will be allowed to take up short-term work for up to six months per employer, and study for up to four months.
Those who meet certain requirements during their first year in Australia by completing certain types of work will be able to access second and third-year "backpacker visas" as well.
The basic requirements for Indian citizens to get a Work and Holiday visa for Australia will be:
Hold a valid Indian passport
Aged 18-30 years old (inclusive) and outside of Australia at the time of applying for the visa
Pay the Visa Application Charge (VAC)
Have not previously held a Working Holiday Visa or Work and Holiday Visa in Australia
Have enough money to support yourself initially in Australia (generally at least AUD5,000 or approx. INR 280,000) and to buy a ticket home when you leave
Meet the Australian government's health and character requirements
Have a tertiary qualification and/or have successfully completed at least 2 years of undergraduate university study (specific requirements vary by nationality)
Have at least "functional" English language skills
Have not had a previous visa application to Australia refused and you/your family members do not owe the Australian government any money
Agree to sign the "Australian Values Statement"
Will not be accompanied by dependent children
What are your thoughts on this issue? Talk to us in the comment section below.
Check out the deals we have found below and tell us your travel plans.
Check out the offers and discounts from:
And because of the pandemic, don't forget to get your travel insurance, which will cover you for flight disruptions and pandemic related matters.
IaM can help with your visa application to Europe, the United States, the UK & other countries
If you need help with a US visa, a UK Visa, or a visa to Europe, including help with appointment booking obligations, IaM can help. For more information and advice on US immigration, UK immigration law and US visa applications or if you need any help or assistance please, reach out to your Visa Coordinator at IaM.
Some of our posts include affiliate links. If you choose to purchase any of these products, we might get a small commission. For more information, check out our TOS.