Digital Nomad Visas: 13 and More Options For Remote Workers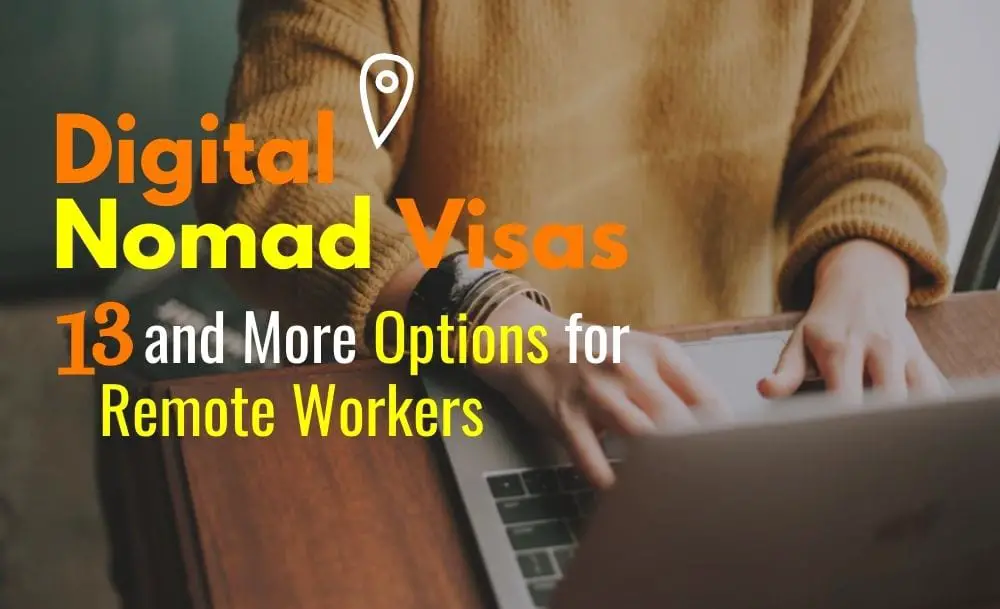 How would you like to spend your workday swinging on a hammock overlooking the ocean? How about taking your meetings and phone calls while admiring medieval cathedrals and castles out your window? What about spending your lunch break tasting new foods and local delicacies?
To many people, living and working in another country may seem like a far fetched dream. But thanks to the growing popularity of remote work, it's becoming more feasible for freelancers and self-employed workers to conduct business from a country of their choosing.
Of course, with the global coronavirus pandemic forcing a lot of employees to work from home, this has become a realistic option for employees. Companies have seen a benefit in allowing employees to work away from the office. And with the recent stats, it seems that a large majority of companies do not expect to return to forcing employees to come into a workplace. The rise of the remote worker is gathering pace! So you have so many choices of where you want to work.
There are plenty of countries that offer a digital nomad visa for flexible employees or freelancers. They grant digital nomads the ability to live and work in their country for a certain period of time (usually one year).
Whether you're looking for a new home or simply a change of scenery, consider applying for a digital nomad visa and travel the world at your leisure!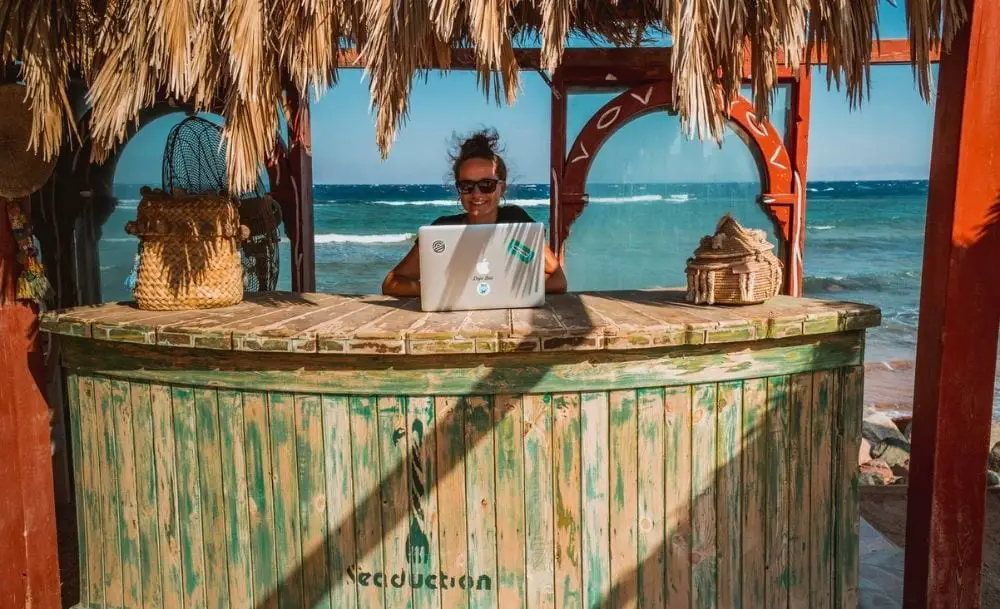 What is a Digital Nomad Visa?
Although there are major benefits to working remotely, many digital nomads might find it difficult to take more traditional routes towards securing a visa to work abroad. Generally speaking, there probably won't be a company in the country that can sponsor your visit, so a normal work visa isn't an option. And since most digital nomads want to stay long term, a traditional tourist visa is too short for your needs (not to mention – most tourist visas prohibit you from conducting any work).
But with the increasing demand for remote workers, many countries have recently started to offer different forms of visas specifically catering to the needs of digital nomads.
These digital nomad visas will allow traveling professionals to enter the country in order to work on their business. The exact conditions and length of stay will depend on the country you plan to travel to, although many can be extended after the initial expiration date.
Who Can Apply for a Digital Nomad Visa?
The term "digital nomad" applies to anyone who can work from anywhere around the world – as long as there is a solid internet connection, of course! Digital nomads can be consultants, designers, artists, business owners, engineers, and even lawyers!
While some countries require you to have a certain type of job or business, most places simply want to know that you make enough money to afford a decent standard of living.
That means that practically every freelancer, business owner, or employed remote worker is able to apply for a digital nomad visa.
Related articles:
Best Countries for Digital Nomad Visas
Estonia
Cost: €300
Income to Prove: €3504 per month
Validity: 1 year
Estonia was one of the front runners when it came to digital nomad visas. With their digital nomad program, freelancers are able to live in Estonia and legally work for up to one year.
The requirements are relatively simple. You will need to show a contract (if you are a freelancer) or proof of company ownership (if you are an entrepreneur) where you do business. Keep in mind that your client base cannot be within Estonia.
After you start working, you'll be required to submit proof of the income you made within the first six months of working in the country, and that it amounts to at least €3504 per month. And if you'll be staying and working longer than six months (the visa is valid for a year), then you will also be required to pay taxes on your income.
Applications are available online, although you will need to submit them to your local Estonian embassy in order to apply.
See also: Post Study Work Options: How to Get an Estonia Work Visa After Your Studies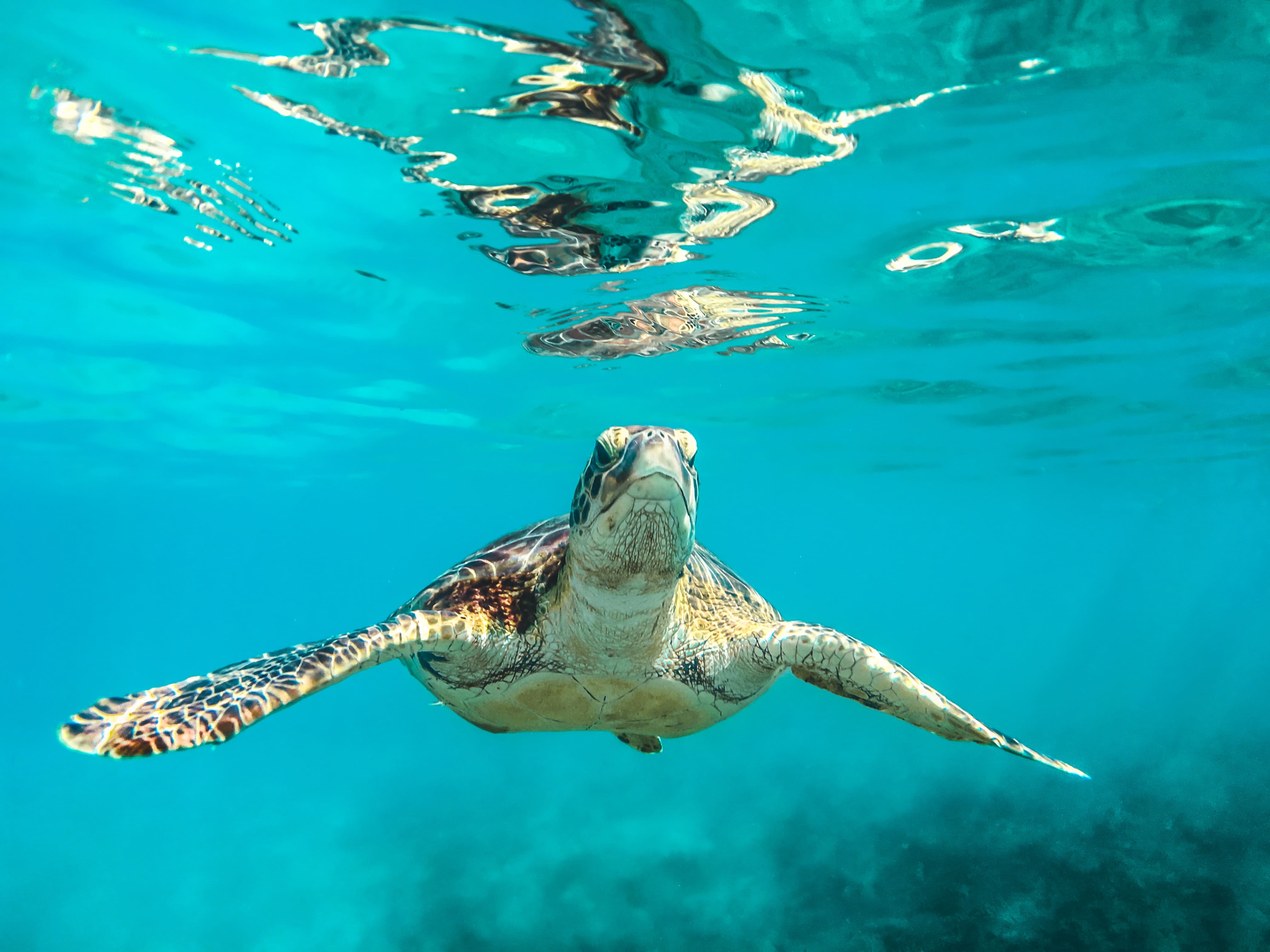 Barbados
Cost: $2,000 (individual applicant), $3,000 (family)
Income to Prove: $50,000 a year
Validity: 1 year
Spend a year relaxing on a sun-soaked beach underneath the swaying palm trees when you apply for a digital nomad visa for Barbados. With the Barbados Welcome Stamp program, you can relocate to this beautiful island in the Caribbean while still having the opportunity to work on your business.
The best thing about this program is the easy application process. You just need to show your passport photo and biometric page and deposit a non-refundable fee of $2,000 (or $3,000 for a family), and your application will be processed within five days.
Anguilla
Cost: $2,000 (individual applicant), $3,000 (family)
Income to Prove:
Validity: 1 year
Designated by the World Health Organization (WHO) as a COVID-19 free destination, the UK territory of Anguilla is a slice of tropical paradise. Thankfully, they have created a visa specifically for freelancers and digital nomads who wish to spend their workdays hanging out on the beach or relaxing in the sun. This is a great option for anyone who simply wants to escape to an island where they won't have to worry about potential pandemic threats.
The digital nomad visa UK Anguilla requires just $2,000 for an individual or $3,000 for a family. This will also cover the cost for a COVID-19 test, monitoring, and potential extended immigration.
Anguilla is one of the easiest places to get a digital nomad visa. So if you're looking for a destination with a lot of sun and surf, there's no reason not to apply for a year-long (working) vacation in Anguilla!
Cayman Islands
Cost: $2,000 (individual applicant), $3,000 (family)
Income to Prove: $100,000 (individual), $150,000 (family), $180,000 (family and child)
Validity: 2 years
Unwind in style with a luxurious remote year in the spectacular Cayman Islands. The Global Citizen Concierge Program is the Cayman Island's version of a digital nomad visa. Once your application is accepted, you'll be able to work remotely for up to two years in one of the most tropical destinations on the planet.
The only downside – you have to be pretty wealthy in order to meet the requirements for the program. Not only do you have to make a certain amount of income, but you'll need extra in savings in order to afford the Cayman Island's high cost of living.
To apply, you should make at least $100,000 a year in income. This cost jumps to $150,000 for a couple and an astounding $180,000 per year for a couple with one child. However, if you are able to meet the financial requirements, you can bet that you'll enjoy one of the most amazing years of your life in the Cayman Islands.
Bermuda
Cost: $264
Income to Prove: Undetermined
Validity: 1 year
Last year, the Caribbean island of Bermuda launched its Work From Bermuda program. This gives freelancers and digital nomads a one-year visa to enter the country for the purpose of living and working.
The application process is relatively straightforward. You need to show proof that you are employed, along with proof of income or substantial means in savings. If you are self-employed, you can simply show a letter or documentation explaining your work situation. You will also need to submit a $263 application fee and proof of health insurance to cover you during the entire duration of your stay in Bermuda.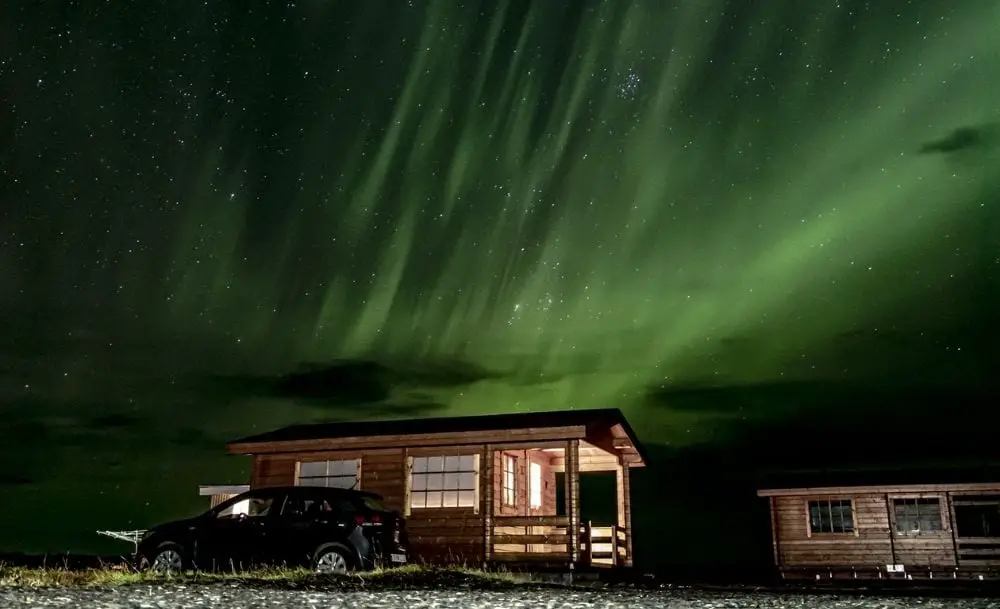 Iceland
Cost: $60
Income to Prove: $7,440 a month (individual), $10,000 a month (family)
Validity: 180 days
Although it's one of the shortest long-term visas on this list, Iceland has released their own version of a digital nomad visa. This is referred to as a long-term visa for remote workers and their families.
This visa is currently open to anyone who does not normally need a visa to travel to Iceland. This includes citizens from the US and EU. You will need to be a self-employed freelancer or employee of a company outside of Iceland and prove that you make at least $7740 a month (or $10,000 a month for a family). This may seem like a high income to have, but it's a practical decision considering Iceland is one of the most expensive places to live in the world.
The visa is only issued for 180 days, which is twice as long as the normal tourist visa. However, the visa also grants you permission to work (which normally is prohibited for tourists), so it's a worthwhile option if you want to spend a few months in Iceland.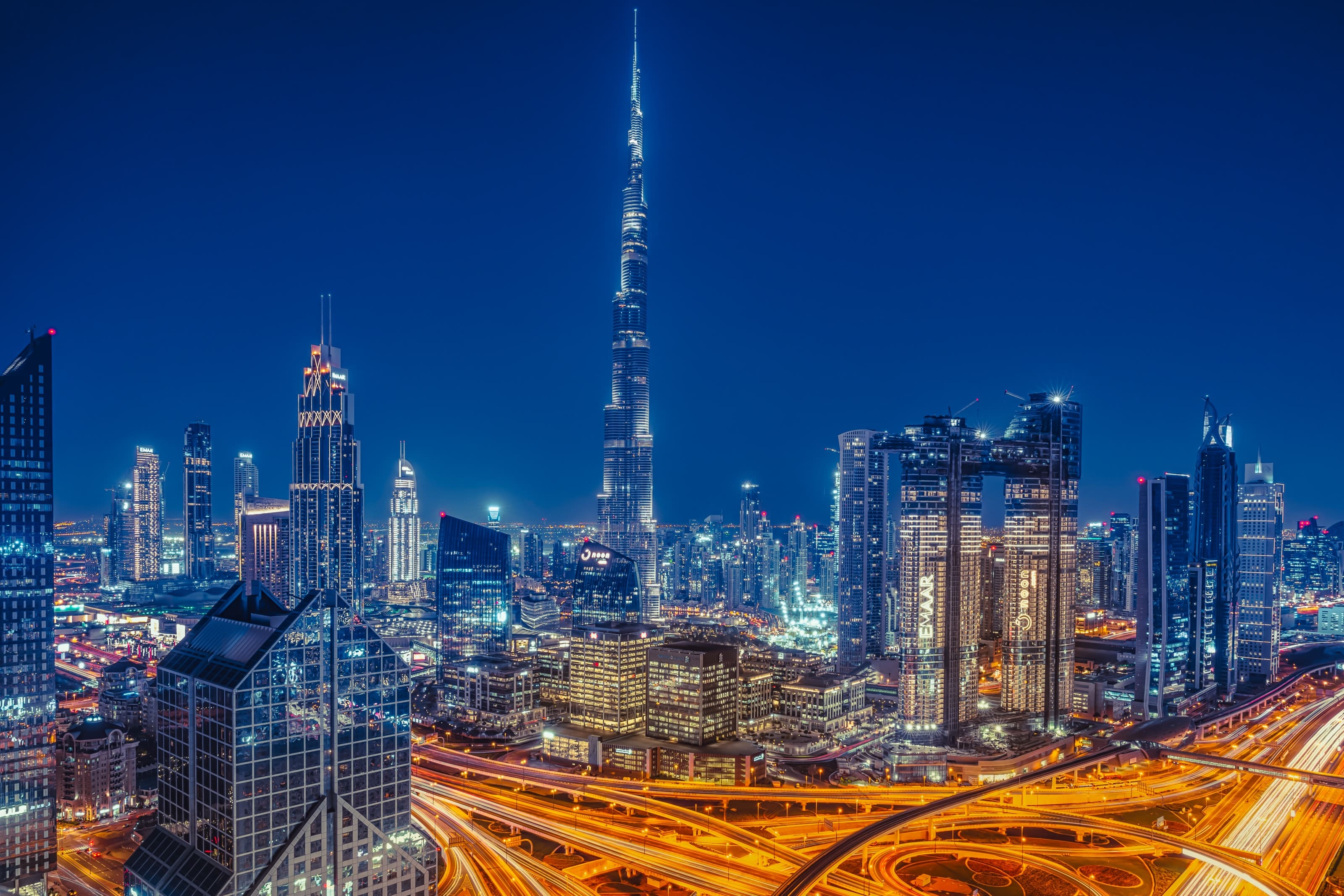 United Arab Emirates
Cost: $287
Income to Prove: $5,000 a month
Validity: 1 year
Explore the best of the middle east when you live in the bustling city of Dubai. In 2020, Dubai became the first and only middle eastern region to launch a one-year digital nomad program for freelancers and their families who wish to come to the city to live and work.
The program allows you to set up residence and gain access to housing, telecommunications, schooling, and utilities in order to make their stay more comfortable. You will also need Health insurance with UAE coverage, as well as a passport with six-month validity. Keep in mind that this visa is only valid in Dubai and not any other city within the United Arab Emirates.
To apply, you'll need to show proof of a one-year contract from an existing or potential client with a minimum of $5,000 per month salary and the pay-slips from the previous four months. You may also apply if you are a business owner, as long as you show proof of ownership and a $5,000 per month salary with pay-slips from the previous four months.
Germany
Cost: Between 28€ and 100€
Income to Prove: Not Specified
Validity: 6 months – 3 years
If you like beer, fast cars, and jaw-dropping landscapes, then consider applying for a digital nomad visa in Germany. The freelancer (Freiberufler) visa is a long-term residence permit for people in a "liberal" profession, including healthcare, law, science, information, and taxes.
Artists and other creative freelancers like musicians, painters, and writers can apply for an artist visa, which is a subcomponent of the Freiberufler visa. However, this visa is only available if you're planning to live in Berlin.
Getting a digital nomad visa in Europe can be difficult, as there are many requirements to apply. In Germany, the application process requires a portfolio, letters of intent from potential clients, and a financial plan (included previous bank statements of past invoices). This is all in addition to the normal application requirements like biometric photos and health insurance.
Unlike other digital nomad visas, the German Freiberfuler visa requires you to pay into the German tax system, so it's important to check with your home country before leaving to see if there will be any issues when filing taxes. The initial visa is given for three months, although it can be extended up to three-years.
The Czech Republic
Cost: Unknown
Income to Prove: $5,300 in savings
Validity: 1 year (with 2-year extension)
The Zivnostenske opravneni, or Zino visa for short, is a temporary work and residence permit for people wishing to reside in the Czech Republic. It's valid for 12 months, although it can be extended for another 24 months (which means you can have a digital nomad visa for up to three years!)
The only downside is the application process, which can be somewhat complicated and time-consuming. Applicants will need to apply and interview at the Czech embassy in their home country, and the processing time can take anywhere from two weeks to 120 days.
You'll also be required to show proof of accommodation for the entire year during the interview, which can be tricky to lock down if you haven't received your visa. You will also need health insurance, a medical and criminal check, and proof of $5,300 in your bank account. If accepted, you will also start paying into the Czech Republic tax system every month.
Georgia
Cost: Free to apply
Income to Prove: $2,000 a month
Validity: 1 year
Although it may not be one of the most popular destinations on this list, Georgia is quickly becoming one of the hottest places for digital nomads. They recently created their Remotely from Georgia program, which grants citizens from 95 participating countries (including the US and EU) to live and work for up to one year.
The program is open to any freelancer, business owner, or digital nomad who earns at least $2,000 a month. This is to prove your financial stability and ability to pay Georgian taxes.
Best of all, you won't have to worry about spending an arm and a leg to live in Georgia. As one of the most affordable countries in the world, your dollar will stretch much further than other countries on this list.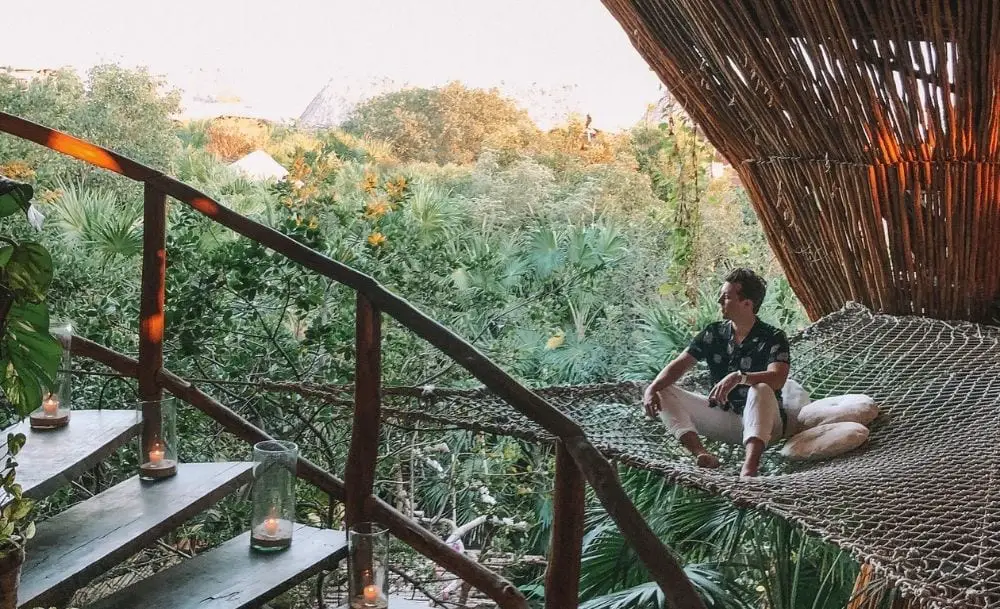 Mexico
Cost: Unknown
Income to Prove: $1,620 per month or $27,000 in savings
Validity: 1 year (with 3-year extension)
Work from the beach or a hammock when you apply for a visa to live in Mexico. Although it's not technically a visa for digital nomads, the Mexican Temporary Residence Permit allows visitors to stay and work remotely. The initial visa is valid for a year, although it can be renewed for three more years, making it one of the best long-term digital nomad visas.
To apply, you will need to show a monthly income over the last six months of $1,620. Alternatively, you may also show a savings account with more than $27,000. Once you download the application, you can apply for a visa at your nearest Mexican embassy.
Aruba
Cost: $275
Income to Prove: Unknown
Validity: 90 days
If you're looking for a short escape to a warm destination, then you can check out Aruba's One Happy Workation visa. This digital nomad visa is for American citizens who wish to live and work in Aruba for a short period of up to 90 days.
This is a great option for anyone who wants to work in a new country but isn't ready for a long one or two-year commitment. And as long as you're paying taxes in your home country, you won't have to pay taxes to the Aruba tax system. In fact, you aren't required. to work at all, which makes this visa a great option for anyone interested in an extended vacation!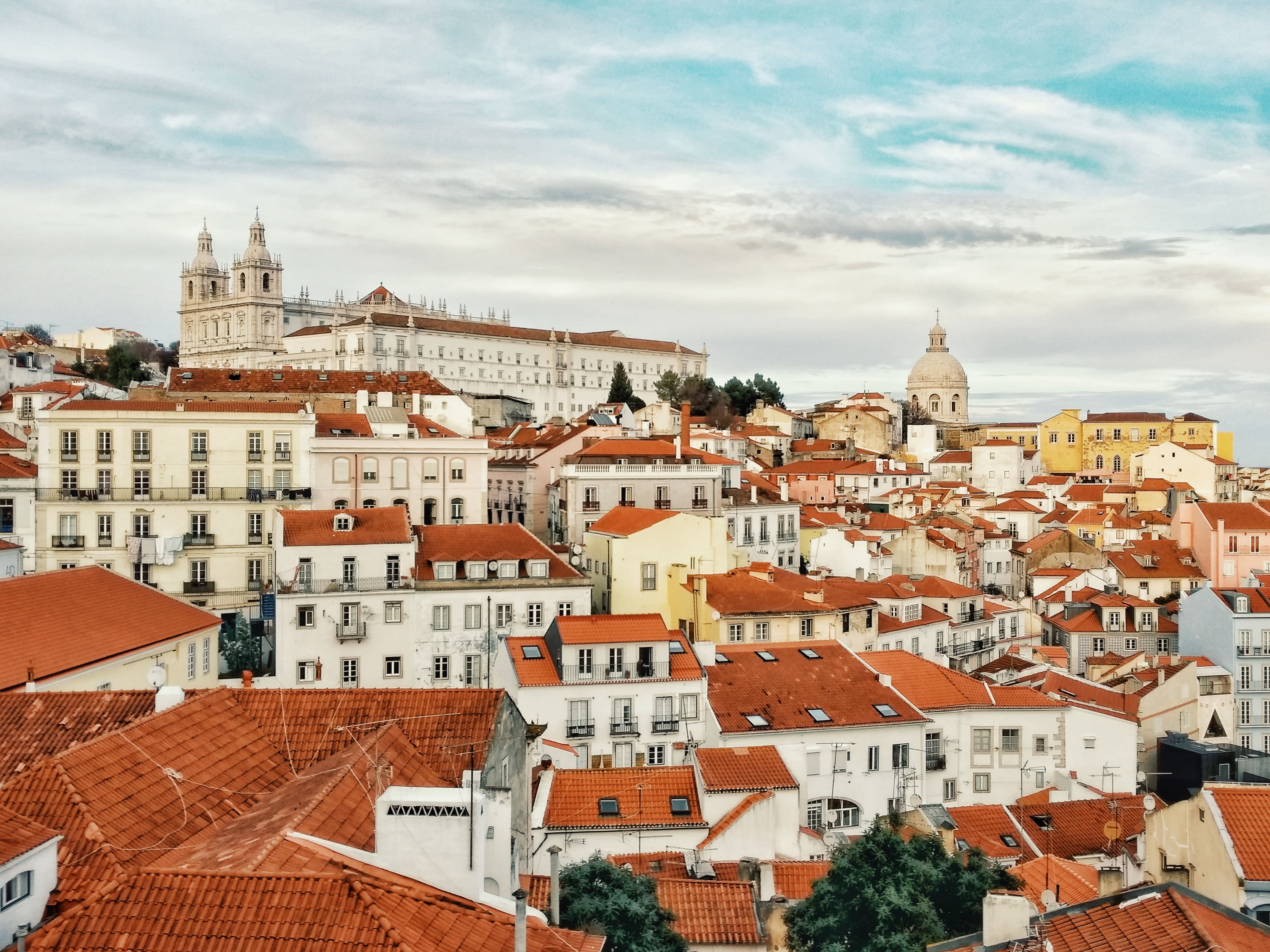 Portugal
Cost: Unknown
Income to Prove: 800€ a month
Validity: 1 year
Porto and Lisbon are two of the biggest up and coming cities in western Europe for digital nomads, thanks to their scenic landscapes, mouthwatering cuisine, and high quality of living. Not to mention, you'll be able to freely travel across international borders to any other country in the Schengen area! If you're interested in spending a year living and working in Portugal, then you can apply for either their Resident Visa for Independent Workers or Residence Visa for Entrepreneurs.
The Resident Visa for Independent Workers requires you to work for (or show that you are trying to work for) a Portuguese company. This could be a contract or written proposal that you have for a potential client in the country.
The Residence Visa for Entrepreneurs is specifically for digital nomads who want to open up a business in Portugal. You will need to have a detailed business plan, although you aren't required to hire employees or even have a set amount of capital. The Resident Visa for Entrepreneurs is a great option if you are looking to stay in the country long term.
More Options for Digital Nomads
With the concept of Digital Nomads becoming more popular, more countries will be looking to offer the option. Croatia, for example, has already announced their intent to start offering it soon, with Hawaii offering a similar program as well. Keep checking our blog for more updates on where you will be able to get a Digital Nomad visa!
Are you ready to pack up and become a Digital Nomad? Where do you want to set up shop? Let us know in the comments below!
IaM can help with your visa application to the United States, the UK & other countries
If you need help with a US visa, a UK Visa, or visa to Europe, including help with appointment booking obligations, IaM can help. For more information and advice on US immigration, UK immigration law and US visa applications or if you need any help or assistance please, reach out to your Visa Coordinator at IaM.

Latest posts by Tara Burgess
(see all)