UK Labour Shortage: Retail, Hospitality, and Care Industry Leaders Call for Temporary UK Visa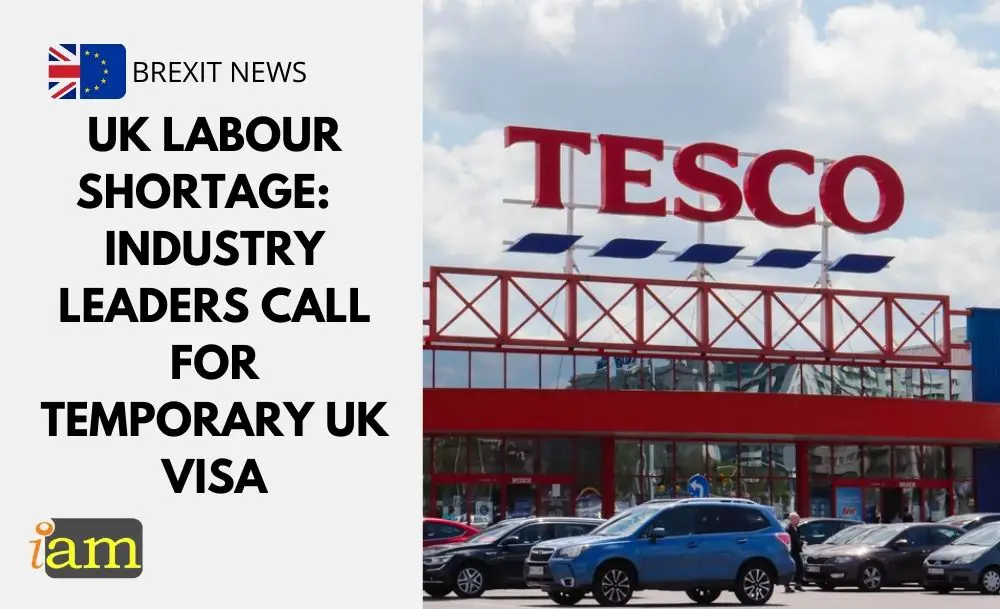 Months before the petrol crisis was felt, industry leaders had warned the British government of a supply-chain disruption.
Following a British government announcement that a temporary UK visa will be launched for foreign truck drivers in an effort to ease food and fuel shortages, leaders in retail, hospitality, and care have launched an appeal for a temporary visa to tackle growing staff shortages. 
Retail giant, Next, led the charge in urging the government to relax UK immigration rules. Next, one of Britain's biggest clothing retailers has warned that unless the Home Office relaxes UK immigration rules, it could struggle to deliver its 'normal service' in the run-up to Christmas.
Meanwhile, leaders across the hospitality and care sectors have accused the government of hypocrisy and ignorance as restaurants, pubs, bars, hotels, care homes, and more struggle to fill vacancies as they emerge from pandemic lockdown protocols.
Ripple Effects Due to Staff Shortage
CEO of Next, Simon Wolfson, who backed Brexit but warned against cutting immigration, said:
Our clothing and homeware stores and online shops could be affected in the run-up to Christmas, Britain's peak buying season.

We anticipate that, without some relaxation of immigration rules, we are likely to experience some degradation in our service in the run-up to Christmas.

SImon Wolfson, Next CEO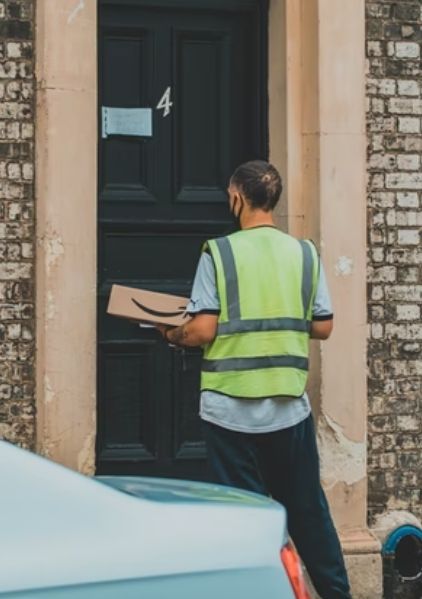 In the wake of post-Brexit UK immigration rules being reversed for foreign truckers, albeit temporarily, several sectors struggling with staff shortages have spoken of the need for UK immigration rules to be relaxed.
Retailers Next and Amazon, and the big supermarkets Tesco and Iceland are among the major brands that are warning customers of potential delays and increase in prices ahead of the biggest retail events of the year such as Black Friday, Cyber Monday, and the run-up to Christmas itself.
Exodus of EU Workers
Brexit, combined with the coronavirus pandemic, has sparked a mass exodus of EU workers over the last 18 months. As a result of the end of the free movement of EU citizens in the UK, hordes of EU workers have had to return to their home countries due to visa requirements.
The UK's care sector is said to be in an uproar over the government's U-turn on visas for foreign truckers. With 100,000 staff vacancies in the care home sector, leaders in the industry have said that allowing visas for overseas truckers represents a 'cynical U-turn from government ministers' who were doing everything to stop UK immigration numbers from rising.
Care sector leaders blasted the government for 'favouring the NHS' amid the coronavirus pandemic. A number of UK visa rules were relaxed for doctors, nurses, and others working for the NHS, yet such benefits for foreign workers in the care sector were not afforded, despite care homes being hit hard by staff shortages at the height of the health crisis.
Meanwhile, pubs, restaurants, bars, and other businesses in hospitality said that they will struggle to cope over Christmas amid a 10% (210,000) rise in vacancies since the pandemic and Brexit. 
We simply can't cope. Our businesses will not be able to operate fully. Pubs, restaurants, and hotels are having to shut for several days of the week or close off parts of their buildings as they simply do not have the staff to run on full capacity.

We're urging the government to relax UK immigration rules to ease the staffing crisis.
Revisit UK Immigration Policy
The driver shortage, and staff shortages elsewhere, show that the Johnson government must urgently revisit its entire post-Brexit UK immigration policy – it's completely reckless.

Scotland's First Minister, Nicola Sturgeon
The bottom line is, and you are seeing the UK Government finally coming to a position of accepting that, that as an economy, we have valued enormously people who have come to this country [Scotland] to work.

Scotland's Finance Secretary, Kate Forbes
Do you have plans to visit the United States? Talk to us in the comment section below. Or if you need more advice on the above, contact us for further travel & immigration advice.
Check out the deals we have found below and tell us your travel plans.
Check out the offers and discounts from:
And because of the pandemic, don't forget to get your travel insurance, which will cover you for flight disruptions and pandemic related matters.
IaM can help with your visa application to Europe, the United States, the UK & other countries
If you need help with a US visa, a UK Visa, or a visa to Europe, including help with appointment booking obligations, IaM can help. For more information and advice on US immigration, UK immigration law and US visa applications or if you need any help or assistance please, reach out to your Visa Coordinator at IaM.
Some of our posts include affiliate links. If you choose to purchase any of these products, we might get a small commission. For more information, check out our TOS.