Brexit Begins To Bite UK Travellers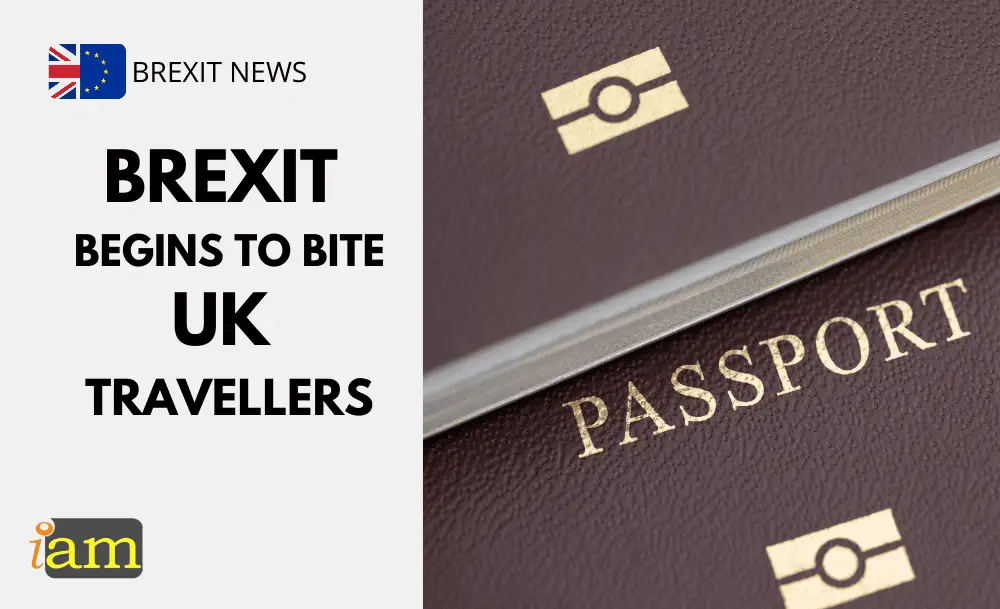 UK travellers are taking advantage of the UK's Easter break for a long-awaited getaway.
At a time when travel regulations are the most relaxed that they have been in over two years, people are jumping at the chance to getaway. 
However, besides making sure travellers meet the entry requirements, British nationals now also have to worry about whether their passports will be approved for travel.
Even though immigration-related changes took effect after the transition period ended on December 31, 2020, the new Brexit rules are largely only being felt now as more and more people travel.
No Passport, No Travel to the EU/Schengen Zone
All British travellers to the EU should have a valid passport including children and infants under two years.
A British passport must have been issued within the last 10 years to travel abroad. How much time you need on your passport also depends on the country you're visiting.
If your passport is due to expire, you may be denied entry into the country that you are visiting. 
All non-EU passport holders travelling into the EU/Schengen zone must make sure that their passport is valid for at least three months from the date they will leave the Schengen member state, unless the person has a Schengen-issued residence permit or long-term visa.
All UK passport holders should check the updated government advice regarding passport validity requirements. Travellers are responsible for ensuring they have valid documentation for travel.
The 90 Days Limit
In the past, when the UK was part of the European Union (EU), British nationals only needed to make sure their passport was in order to travel across the continent. 
Since last year, UK passport holders can only visit the EU visa-free for 90 days in any 180-day period.
The 90 days limit is proving very tough for frequent business travellers such as consultants or those who frequently attend seminars, especially as personal vacation time is also deducted from the 90-day rule. 
Travellers need to ensure that they have not exceeded the limit otherwise they may face fines or worse be barred from entry for a certain period.
What are your thoughts on this issue? Talk to us in the comment section below.
Check out the deals we have found below and tell us your travel plans.
Check out the offers and discounts from:
And because of the pandemic, don't forget to get your travel insurance, which will cover you for flight disruptions and pandemic related matters.
IaM can help with your visa application to Europe, the United States, the UK & other countries
If you need help with a US visa, a UK Visa, or a visa to Europe, including help with appointment booking obligations, IaM can help. For more information and advice on US immigration, UK immigration law and US visa applications or if you need any help or assistance please, reach out to your Visa Coordinator at IaM.
Some of our posts include affiliate links. If you choose to purchase any of these products, we might get a small commission. For more information, check out our TOS.