Post-Brexit: Non-Irish EU Citizens Soon to Be Subject to Travel Authorisation Requirement to Enter UK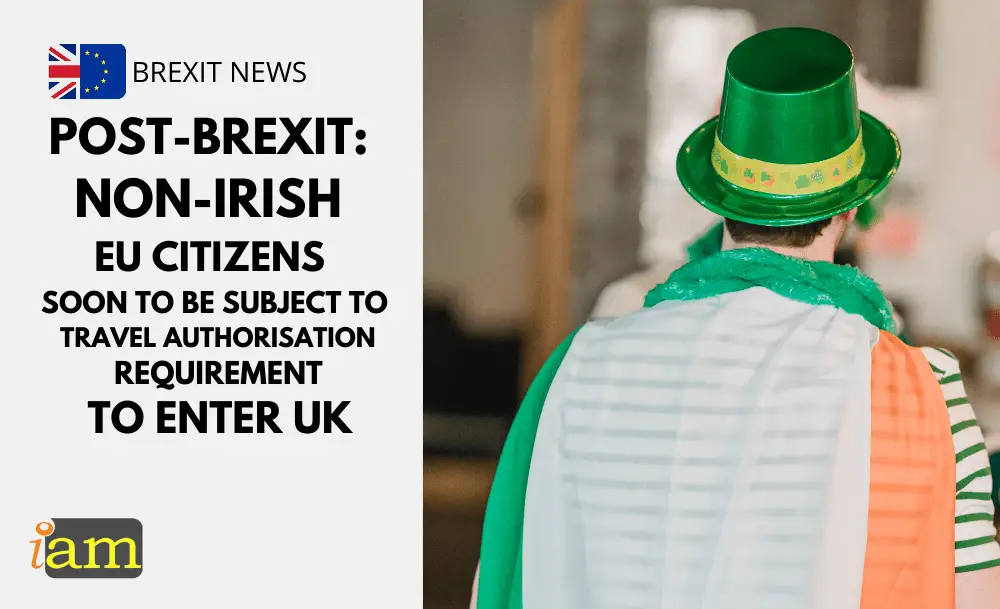 The UK government has voted to introduce a requirement for a visa waiver which non-Irish EU citizens need to cross the UK border as part of the new British immigration laws.
The proposal is part of the Nationality and Borders Bill and was supported by the majority of MPs. 
Under the new measure, non-Irish EU citizens will have to apply online for an Electronic Travel Authorisation (ETA) before entering the UK from the EU, including when crossing the border between Ireland and Northern Ireland.
The House of Lords had previously voted for an amendment that would have exempted Northern Ireland from the legislation, but this was defeated in this week's vote.
The bill is part of the UK government's wider overhaul of immigration legislation post-Brexit and an attempt to strengthen border security in the UK.
Who Will Need An  ETA
Through the Nationality and Borders Bill, citizens of European Union countries who are not Irish will be obliged to apply for an Electronic Travel Authorisation (ETA) before reaching the United Kingdom, including when crossing the border into Northern Ireland.
In addition, it will also apply to citizens from countries that belong to the European Economic Area (EEA) living in the State, such as Liechtenstein, Norway, and Iceland.
However, some activists in Ireland believe that the ETA will put pressure on the Common Travel Area (CTA), the long-standing arrangement between the UK and Ireland which predates EU membership. Under the CTA, British and Irish citizens can move freely between the countries and are allowed to reside in either jurisdiction.
As the CTA only applies to the UK and Irish citizens, the need for more border checks may result in a more difficult border crossing for EU nationals, many of whom travel between the two states on a daily basis.
What are your thoughts on this issue? Talk to us in the comments section below.
Check out the deals we have found below and tell us your travel plans.
Check out the offers and discounts from:
And because of the pandemic, don't forget to get your travel insurance, which will cover you for flight disruptions and pandemic related matters.
IaM can help with your visa application to Europe, the United States, the UK & other countries
If you need help with a US visa, a UK Visa, or a visa to Europe, including help with appointment booking obligations, IaM can help. For more information and advice on US immigration, UK immigration law and US visa applications or if you need any help or assistance please, reach out to your Visa Coordinator at IaM.
Some of our posts include affiliate links. If you choose to purchase any of these products, we might get a small commission. For more information, check out our TOS.