UK to Introduce Travel Authorization Requirement to Enter Northern Ireland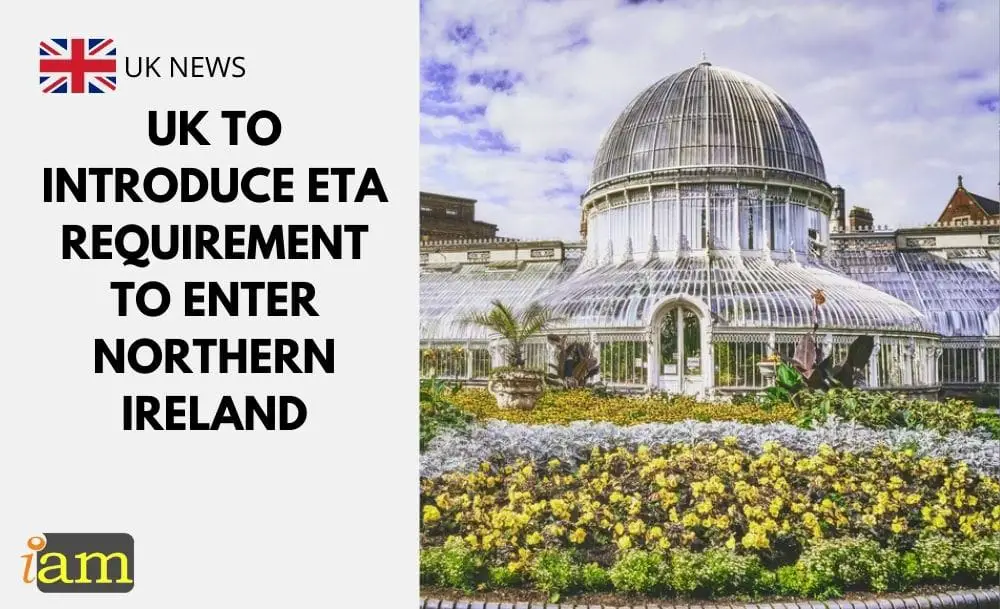 The United Kingdom government is planning to introduce a new system that would oblige travellers to obtain a travel authorisation before crossing the Irish border between Ireland and Northern Ireland.
According to the proposed rule, EU citizens and other non-Irish or non-British nationals who cross the border from the Republic of Ireland into Northern Ireland will have to get pre-clearance.
A travel waiver, known as an Electronic Travel Authorisation (ETA), is required to cross the border as part of the new post-Brexit immigration nationality and borders bill.
The immigration minister Kevin Foster told the House of Commons Northern Ireland affairs committee that the ETA would be a simple authorisation, obtained online, and would, and will last multiple years.
The scheme is expected to come into force in 2025.
Border Control Post-Brexit
The idea, however, has faced backlash on Ireland's part, which believes that the creation of which system represents a "hardening of the border", which both the UK and the EU have tried to avoid since the beginning of the Brexit negotiations.
Tánaiste Leo Varadkar, who serves as a Minister for Enterprise, Trade and Employment in Ireland's government, found the idea concerning, though he claims that it "doesn't come as a huge surprise."
We're certainly going to communicate to our UK counterparts our concerns and our objections to this measure. Unfortunately, it doesn't come as a huge surprise.

Tánaiste Leo Varadkar
Politicians from Northern Ireland at the UK's House of Commons have also objected to the idea, including here the Member of the UK Parliament, Stephen Farry, who said that the scheme would create "new bureaucracy" and "legal uncertainty" for thousands of people.
The idea to create an Electronic Travel Authorization (ETA) has been discussed often amongst UK politicians since Brexit.
The issue of post-Brexit borders creates particular problems in Ireland where EU nationals still enjoy the freedom of movement rights, which means they do not need visas to live or work.
Do you have plans to visit the United States? Talk to us in the comment section below. Or if you need more advice on the above, contact us for further travel & immigration advice.
Check out the deals we have found below and tell us your travel plans.
Check out the offers and discounts from:
And because of the pandemic, don't forget to get your travel insurance, which will cover you for flight disruptions and pandemic related matters.
IaM can help with your visa application to Europe, the United States, the UK & other countries
If you need help with a US visa, a UK Visa, or a visa to Europe, including help with appointment booking obligations, IaM can help. For more information and advice on US immigration, UK immigration law and US visa applications or if you need any help or assistance please, reach out to your Visa Coordinator at IaM.
Some of our posts include affiliate links. If you choose to purchase any of these products, we might get a small commission. For more information, check out our TOS.