New UK Travel Rules At The Irish Border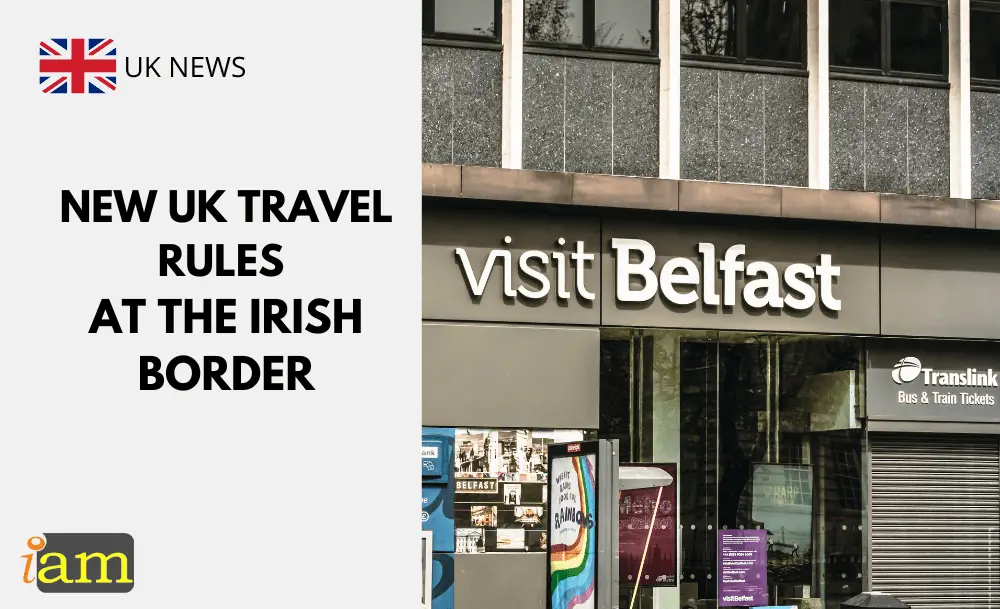 EU citizens will soon be required to provide biometric data to enter the UK, including Northern Ireland, under new legislation to be introduced next year.
Under the Nationality and Borders Act, non-EU travellers to the UK will need to apply for an American-style Electronic Travel Authorisation (ETA), and this will involve registering facial and eventually fingerprint biometric data.
UK Immigration Minister Robert Jenrick confirmed the new rules in response to a written question from Alliance MP Stephen Farry.
"The ETA scheme will apply to those visiting the UK or transiting through the UK who do not currently need a visa for short stays or do not have any other immigration status before travelling," Robert Jenrick stated.
Who Needs A UK ETA
Ireland has open borders with the UK through the Common Travel Area arrangement, meaning Irish citizens will be exempt from getting travel authorisation. Other EU citizens will however have to comply.
The British Home Office is introducing the "Permission to Travel" rules from 2023, with rollout planned from as early as January and it is expected to be fully operational by the end of 2024.
Farry denounced the ETA plans in a statement. 
"Since Brexit, the UK Government has proudly been pursuing a reckless, anti-immigration agenda, and this ETA requirement is a policy decision that can and must be rectified."
How It Will Affect Tourists
EU visitors to the Republic of Ireland will still be able to travel to the country as they do now under EU freedom of movement rules. 
However, if you're on a city break to Dublin and you want to travel an hour and a half up the road to Belfast, things will become a bit more challenging. Once the rule is in place, non-Irish EU visitors to Northern Ireland will have to apply for an ETA and upload biometric data to enjoy the same holiday plans.
In addition, non-Irish EU citizens who live near the border will need an ETA to cross the border to go shopping or attend family or cultural events.
A local council in Northern Ireland passed a motion rejecting an electronic Northern Ireland border over fears of "tourism sabotage".
"There are half a million visitors to the North each year and with this bill there could be over £100m (€114 million) per year lost in tourism, which is an incredible amount of money," SDLP councillor Declan McAteer said.
What are your thoughts on this issue? Talk to us in the comment section below.
Check out the deals we have found below and tell us your travel plans.
Check out the offers and discounts from:
And because of the pandemic, don't forget to get your travel insurance, which will cover you for flight disruptions and pandemic related matters.
IaM can help with your visa application to Europe, the United States, the UK & other countries
If you need help with a US visa, a UK Visa, or a visa to Europe, including help with appointment booking obligations, IaM can help. For more information and advice on US immigration, UK immigration law and US visa applications or if you need any help or assistance please, reach out to your Visa Coordinator at IaM.
Some of our posts include affiliate links. If you choose to purchase any of these products, we might get a small commission. For more information, check out our TOS.