UK's New Passport Rules Reduces School Visits From The EU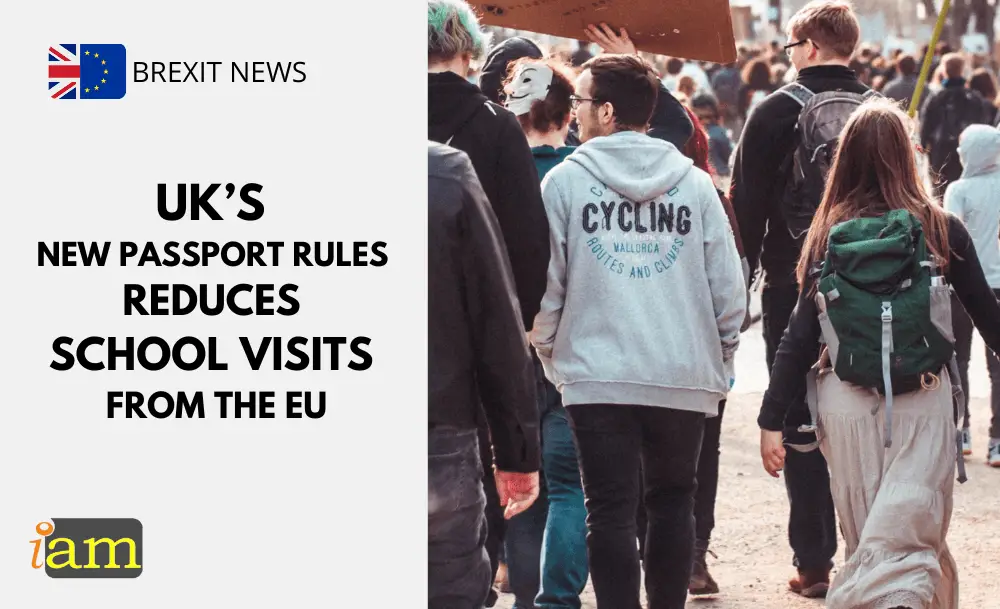 The number of EU school visits to the UK has greatly reduced after the list of travellers' scheme was scrapped in October 2021. 
Tourism Alliance's latest research shows that the number of students European tour operators sent to the UK in 2022 was down 83% compared to 2019. 
The plunge is due to the removal of the 'List of Travellers' scheme whereby EU students in organised school groups, accompanied by teachers, could travel to the UK using their national ID cards rather than passports.
EU children do not need a passport to travel around most of Europe, so they do not have one. The cost and administrative burden of obtaining a passport is a substantial barrier to those considering a trip to the UK, especially since they are most likely not used for other travels. The effect is that it is much easier for schools to organise trips to countries other than the UK.
The research, undertaken in collaboration with UKinbound, English UK, BETA, and ETOA, surveyed 82 specialists and shows that the new requirement for students to have full passports to enter the UK is crippling the UK English language school industry with many EU student groups being sent instead to destinations such as Ireland and Malta.
This has not only damaged the UK's language school industry but has dealt a hard blow to the country's economy as students in 2019 made a £1bn contribution to the UK's local economy and supported 17,000 jobs. 
The industry is not expected to recover, as operators indicate that the number of school groups they will send to the UK in 2023 will be down by at least 60%, meaning a further loss of revenue for the UK economy of £600m.
What are your thoughts on this issue? Talk to us in the comment section below.
Check out the deals we have found below and tell us your travel plans.
Check out the offers and discounts from:
And because of the pandemic, don't forget to get your travel insurance, which will cover you for flight disruptions and pandemic related matters.
IaM can help with your visa application to Europe, the United States, the UK & other countries
If you need help with a US visa, a UK Visa, or a visa to Europe, including help with appointment booking obligations, IaM can help. For more information and advice on US immigration, UK immigration law and US visa applications or if you need any help or assistance please, reach out to your Visa Coordinator at IaM.
Some of our posts include affiliate links. If you choose to purchase any of these products, we might get a small commission. For more information, check out our TOS.