Brits in Portugal: Delays in Post-Brexit Residency Card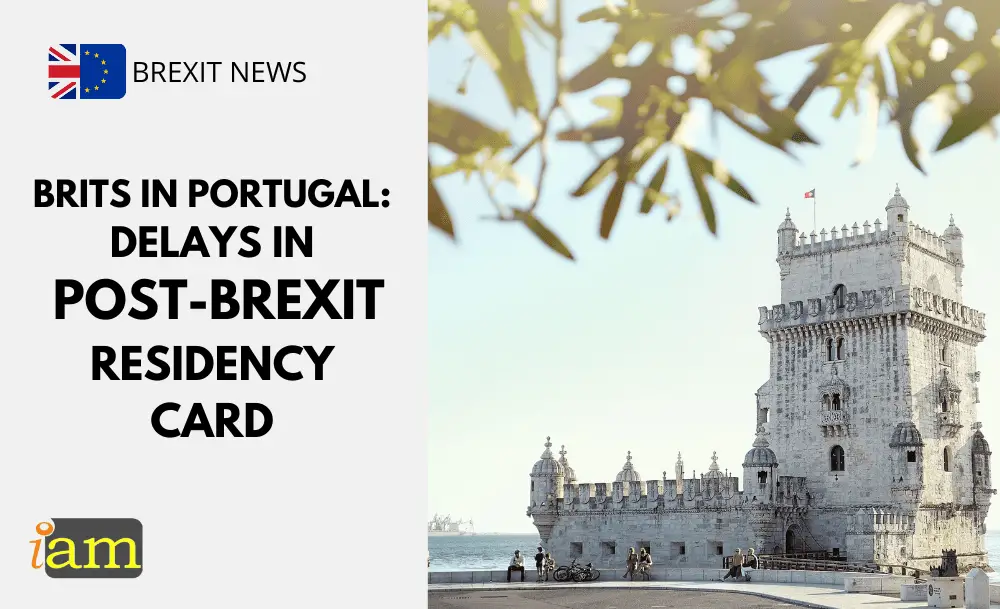 Thousands of British nationals are reportedly stuck living in Portugal without healthcare access, unable to change jobs or travel to and from the country over failures to issue post-Brexit ID cards.
UK ministers are urging Portugal to implement the withdrawal agreement in full to protect the livelihoods of the 34,500 British nationals who settled in Portugal before the UK left the European Union.
Under the EU-UK Withdrawal Agreement, it is guaranteed that British nationals living in the EU host country would have their employment and social rights protected.
Importance of Residency Cards Post-Brexit
As part of the agreement, Portugal's border agency SEF has to exchange the EU residence permits of British nationals living in Portugal prior to January 2021 for biometric ID cards, but the majority have not received those cards and were only given a temporary document and a QR code. As reported, these QR codes are not widely recognised.
The delays in issuing the Residency ID cards have reportedly caused a British citizen living in Portugal to pay a £4,000 hospital bill due to the inability to access public healthcare. Other concerns include problems in registering a child's birth, being unable to gain or change employment, and being unable to access healthcare.
A Portuguese Immigration and Borders Service (SEF) spokesperson reportedly stated that:
"The current residence documents of British nationals living in Portugal continue to be accepted, even after the end of the transition period (31 December 2020), and until the new residence card is issued.
"The exchange of the current residence document (either an EU registration certificate issued by the town hall, or an EU permanent residence certificate issued by SEF) was carried out through the Brexit portal (brexit.sef.pt), which allowed British nationals to apply online to exchange the document.
"Until then, the certificate with the QR code, that can be downloaded from the portal, continues to be an official residency document for those under the withdrawal agreement. It is valid until the new card is issued. Furthermore, valid EU residency documents continue to be accepted for travel purposes, until the new card is issued."
What are your thoughts on this issue? Talk to us in the comment section below.
Check out the deals we have found below and tell us your travel plans.
Check out the offers and discounts from:
And because of the pandemic, don't forget to get your travel insurance, which will cover you for flight disruptions and pandemic related matters.
IaM can help with your visa application to Europe, the United States, the UK & other countries
If you need help with a US visa, a UK Visa, or a visa to Europe, including help with appointment booking obligations, IaM can help. For more information and advice on US immigration, UK immigration law and US visa applications or if you need any help or assistance please, reach out to your Visa Coordinator at IaM.
Some of our posts include affiliate links. If you choose to purchase any of these products, we might get a small commission. For more information, check out our TOS.