Post-Brexit: Britons Urged To Apply for New Permanent Residence Cards In Portugal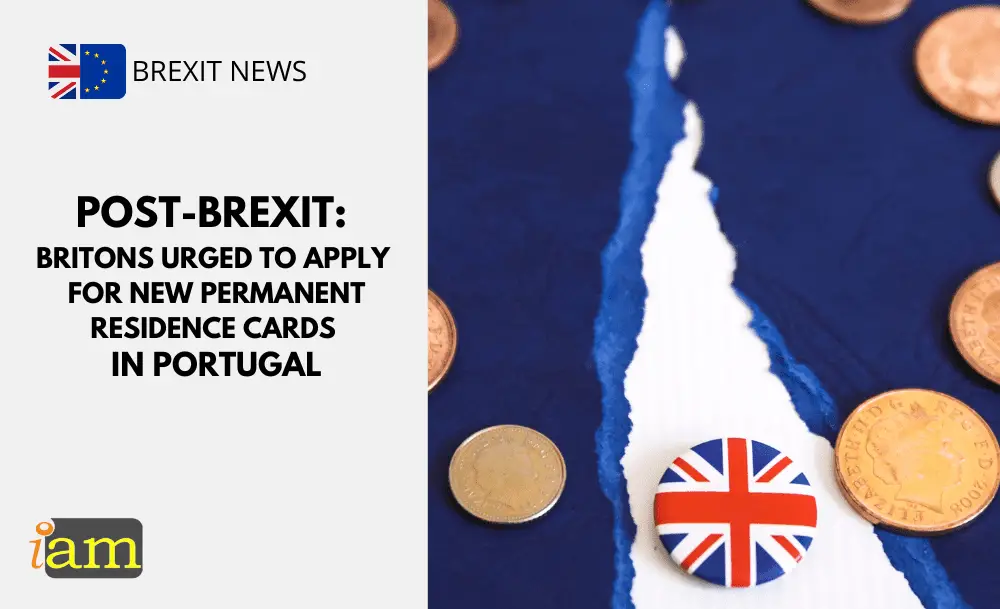 Authorities in Portugal have urged British citizens living in the country to apply for a new permanent residence card.
British nationals living in Portugal and covered by the Withdrawal agreement are encouraged to apply for a permanent residence card to demonstrate their legal right to remain in the country after Brexit.
Through a statement to the ePortugal portal, authorities called on British citizens to apply for a new residence card on the website of the Foreigners and Borders Service (SEF).
"With the exit of the United Kingdom from the European Union, British citizens must register and fill in the form that exists in the portal to request the new document. After filling in the form, they will be contacted by SEF to schedule the collection of biometric data collection,"

SEF Statement
The new residence card will serve as a replacement for the old Certificate of Registration that has been issued by the Municipal Councils, as well as the Certificate of Permanent Residence issued by the SEF.
British nationals can continue to use the existing residence EU documents until the new residence permit is issued. After submitting the application for the new residence card, they can download the registration QR code and use it as proof of residence in Portugal when travelling.
Who Are Eligible for The Portuguese Residence Card
Anyone who has an old residency card or UK nationals and their family members who are living in Portugal before the end of the transition period on 31 December 2020 are covered by the Brexit Withdrawal Agreement. 
They can register for a new residence permit online at SEF and applicants will be contacted to book an appointment to provide their biometric data (photo, signature, and fingerprints).
British Nationals Living In Portugal
The new permanent residence card offers clarity and security for both British nationals and the Portuguese government. 
It will guarantee that British citizens continue to access essential services and benefits in Portugal, such as healthcare and social security, and will also ensure that the Portuguese government has an accurate record of who is living in the country.
If you are a British citizen living in Portugal, it's important to act quickly and apply for your permanent residence card as soon as possible. 
What are your thoughts on this issue? Talk to us in the comment section below. Or if you need more advice on the above, contact us for further travel & immigration advice.
Check out the deals we have found below and tell us your travel plans.
Check out the offers and discounts from:
And because of the pandemic, don't forget to get your travel insurance, which will cover you for flight disruptions and pandemic related matters.
IaM can help with your visa application to Europe, the United States, the UK & other countries
If you need help with a US visa, a UK Visa, or a visa to Europe, including help with appointment booking obligations, IaM can help. For more information and advice on US immigration, UK immigration law and US visa applications or if you need any help or assistance please, reach out to your Visa Coordinator at IaM.
Some of our posts include affiliate links. If you choose to purchase any of these products, we might get a small commission. For more information, check out our TOS.