Travel To Spain: Spain's New Air Conditioning Rules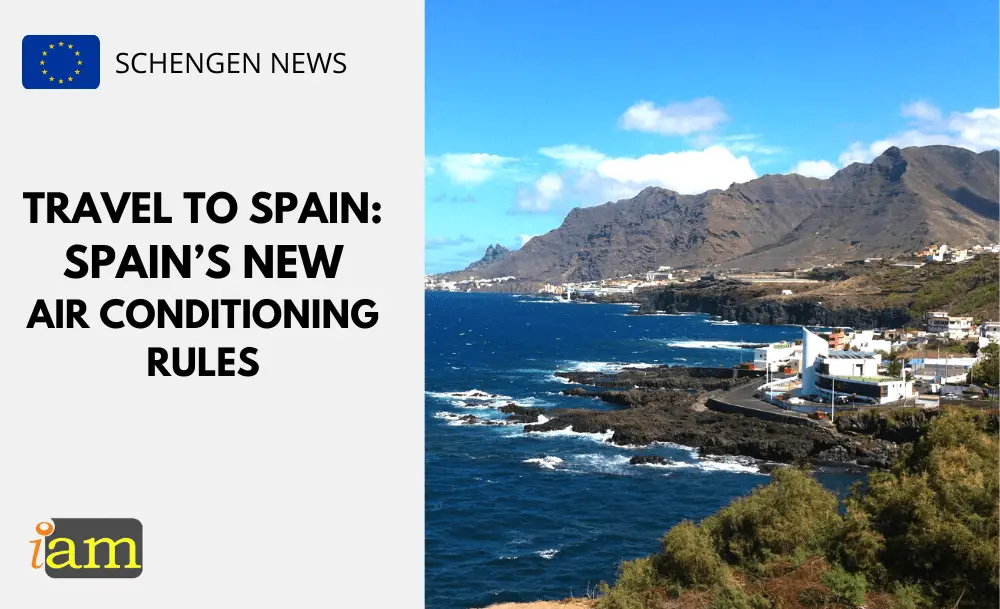 Spain's hot weather is one of its main attractions, especially for travellers escaping colder climates. Travellers to Spain love the country's warm, sunny climate and idyllic beaches.
However, the country's recent curbs on air conditioning usage can hinder tourists to enjoy cool indoors and find no respite from the heat.
Last week the Spanish government announced plans to prevent offices, shops, cinemas, and other venues from setting air conditioning below 27°C in the summer, as part of a drive to cut the country's energy consumption and limit dependency on Russian gas.
The measures apply to communal spaces such as offices, shops, bars, and restaurants, as well as public transport systems and transport centres.  It means public transport and airports will also have to abide by the strict new setting.
The new rules would also stop heaters from being raised above 19°C in winter. 
Although Spain is not as dependent on Russian energy supplies as many other EU countries, it has agreed to a 7-8% reduction in gas use.
The measures, which were published in last week's edition of the official state gazette, will remain in force until November 2023.
Alongside changes to the minimum aircon temperature, the country has also approved a new set of rules that will see heating not be allowed above 19C in the winter.
To add to this, lights will have to go off on shop fronts and empty government offices from 10 PM. 
Currently, Spain is experiencing a very hot summer, with temperatures recorded above 40C in many areas.
What are your thoughts on this issue? Talk to us in the comment section below.
Check out the deals we have found below and tell us your travel plans.
Check out the offers and discounts from:
And because of the pandemic, don't forget to get your travel insurance, which will cover you for flight disruptions and pandemic related matters.
IaM can help with your visa application to Europe, the United States, the UK & other countries
If you need help with a US visa, a UK Visa, or a visa to Europe, including help with appointment booking obligations, IaM can help. For more information and advice on US immigration, UK immigration law and US visa applications or if you need any help or assistance please, reach out to your Visa Coordinator at IaM.
Some of our posts include affiliate links. If you choose to purchase any of these products, we might get a small commission. For more information, check out our TOS.