Spain Introduces Strict Entry Requirements for UK Travellers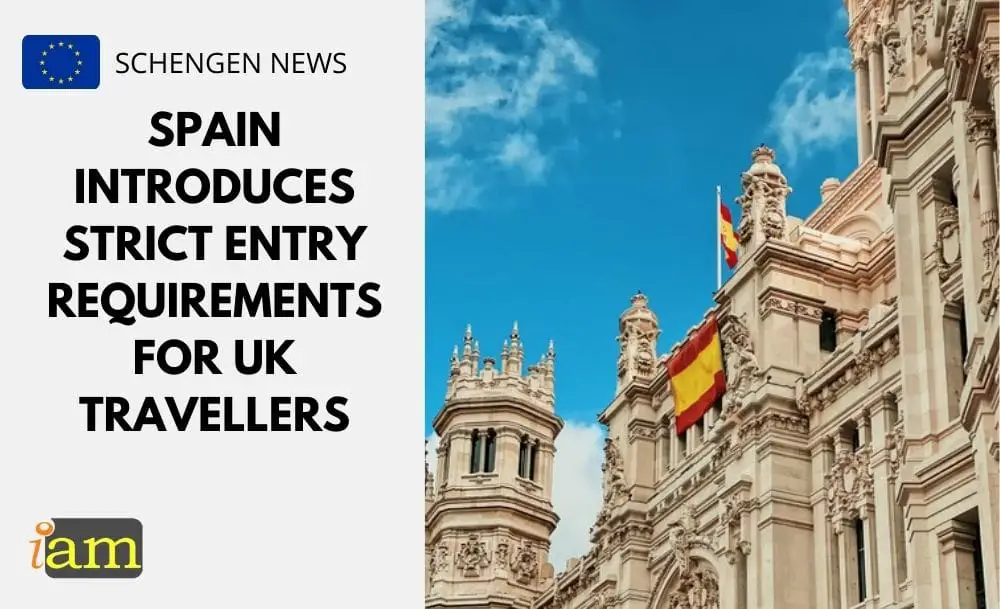 Spain has changed the entry requirements for British travellers. The change comes in the wake of several other restriction changes in countries around the world, as they try to take swift action against the spread of the latest Omicron variant. 
The news is bound to come as a blow for millions of British travellers, with Spain not only being amongst the most popular travel destinations for British travellers but a popular destination for British ex-pats to live, too. 
Spain is extremely popular with British travellers given its close proximity, low prices, flight availability and year-round warm weather. 
Spain Bans Unvaccinated UK Travellers
The current travel rules allow British travellers to visit Spain providing they have been fully vaccinated or have a negative PCR test result taken up to 72 hours before arriving but serving no real obstacle to visiting Spain if a traveller desires. But the appearance of the new Omicron variant has forced the Spanish government to introduce further restrictions for its primary tourism market. 
From 1 December, these rules are set to change. It will no longer be possible for unvaccinated UK tourists to visit Spain even if they supply a negative COVID test.
On 27 November, the Spanish government announced that negative COVID tests will no longer be accepted from British visitors looking to spend their holidays in the country.
The UK's status as a third-country and its high infection rate should have meant non-essential travel for unvaccinated travellers was not possible. 
The new rules don't apply to children under the age of 12 either.
Spain's High Risk Countries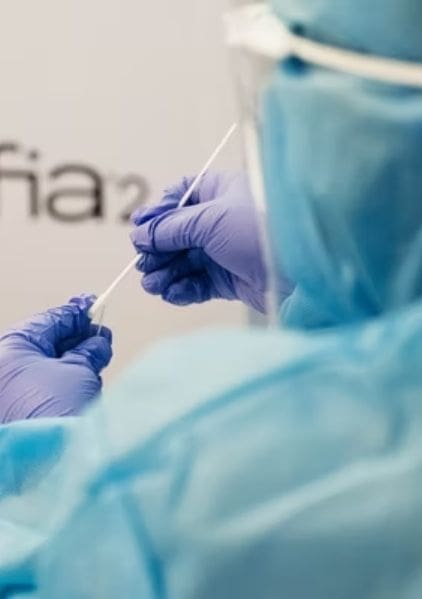 Aside from banning unvaccinated British travellers, Spain also made changes to the entry requirements for travellers from "high-risk" countries. 
The countries that are deemed to be high risk at present are Botswana, Eswatini, Lesotho, Mozambique, Namibia, South Africa and Zimbabwe. 
Travellers arriving in Spain from these countries will need to show a negative COVID-19 test regardless of vaccination or recovery status. They will also be subjected to a mandatory 10-day quarantine upon arrival. 
All international arrivals by air or sea in Spain, regardless of where they're from, have to fill in a health control form on the Spain Travel Health app or website before travelling to Spain.
Whilst there have not yet been any cases of the Omicron variant detected in Spain, the country is taking strict measures like these to prevent importing cases across their border. Neighboring Portugal has already recorded 13 cases of the new variant, with other countries in Europe also reporting more and more suspected cases as the hours go by. 
Revised Travel Rules from Spain to the UK
From 30 November, the UK government is bringing in new rules.
A new requirement will apply for all vaccinated arrivals (including UK citizens and residents). They must take a PCR test for their Day 2 test and they must self-isolate until a negative result from the test arrives. Antigen tests are no longer accepted.
The "Day 2 test" can actually be done on or before day two, so in other words, as soon as you arrive in the UK.
Self-isolation can be done at home or at the address of family or friends. Only arrivals from red list countries including South Africa face hotel quarantine. 
Unvaccinated travellers still have to purchase a Day 2 and Day 8 test and quarantine for 10 days on arrival.
What are your thoughts on this issue? Talk to us in the comment section below.
Check out the deals we have found below and tell us your travel plans.
Check out the offers and discounts from:
And because of the pandemic, don't forget to get your travel insurance, which will cover you for flight disruptions and pandemic related matters.
IaM can help with your visa application to the United States, the UK & other countries
If you need help with a US visa, a UK Visa, or visa to Europe, including help with appointment booking obligations, IaM can help. For more information and advice on US immigration, UK immigration law and US visa applications or if you need any help or assistance please, reach out to your Visa Coordinator at IaM.
Some of our posts include affiliate links. If you choose to purchase any of these products, we might get a small commission. For more information, check out our TOS.