EU, Canada & the US Pause Air Travel to African Countries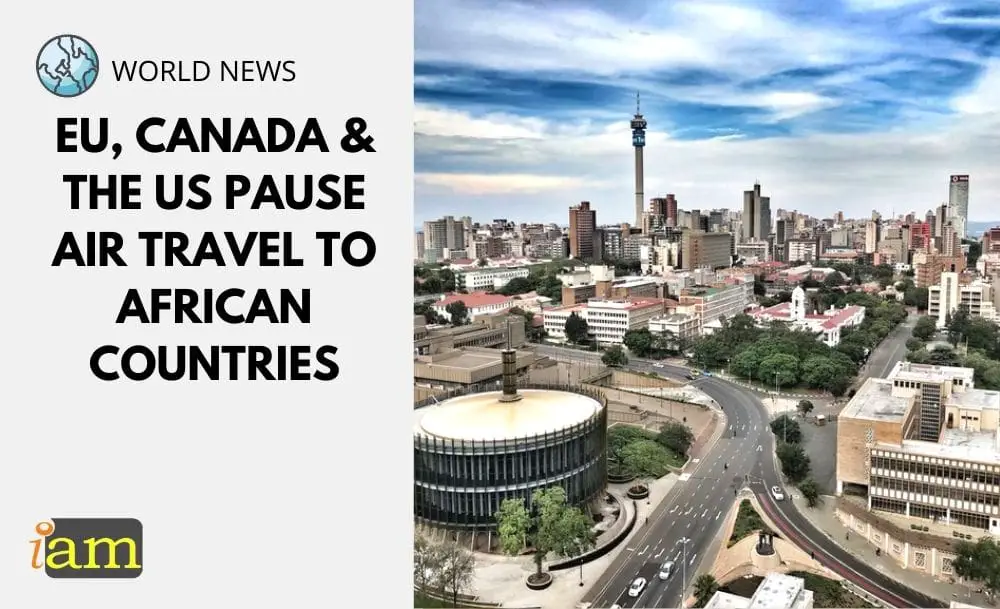 All 27 EU member states agreed on 26 November to temporarily suspend travel from seven southern African nations over the outbreak of a new coronavirus variant, according to the Slovenian EU presidency.
A committee of health experts "agreed on the need to activate the emergency brake and impose temporary restrictions on all travel into the EU from southern Africa," the Slovenia presidency of the EU said on Twitter.
#COVID19 | ❗️Integrated Political Crisis Response mechanism (#IPCR) met & agreed on the need to activate the #emergency break & impose temporary restriction on all travel into EU from southern #Africa.#EU2021SI called upon Members to test & quarantine all incoming passengers.❗️

— EU2021SI (@EU2021SI) November 26, 2021
It comes after the European Commission proposed activating the so-called "emergency brake" to the bloc's shared coronavirus travel rules earlier on Friday and following UK's decision to ban travel from the area.
Member states agreed to the measure within a matter of hours.
The countries affected reportedly include Botswana, Eswatini, Lesotho, Mozambique, Namibia, South Africa, and Zimbabwe, according to diplomatic sources.
Emergence of COVID Variant Omicron
The emergence of the new B.1.1.529 coronavirus variant, which the WHO has officially named omicron, in South Africa, sparked international concern, with a growing list of countries announcing travel curbs on countries in southern Africa.
South Africa denounced the imposition of travel restrictions, calling it "draconian," unscientific, and contrary to WHO advise. 
Status of Air Travel in EU Member States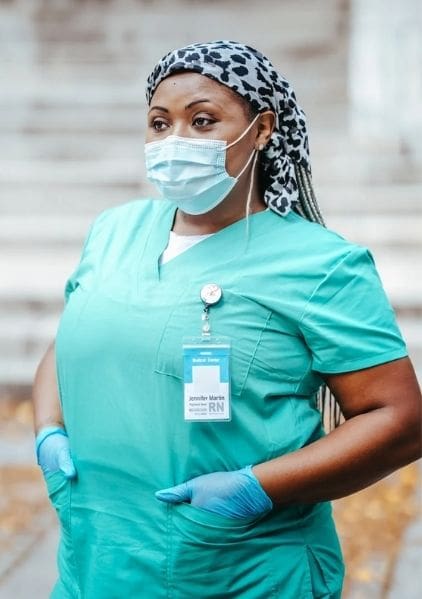 The European Union has asked member states to "stop air travel" from the southern African region.
This ban should remain in place "until we have a clear understanding about the danger posed by this new variant," Commission president, Ursula von der Leyen, said in a press release.
A ban in the Czech Republic begins on 27 November and applies to third-country citizens who spent more than 12 hours in the southern African region in the past two weeks. Zambia is also on Prague's "prohibited" list.
Denmark announced it had temporarily banned non-essential travel to South Africa and several other African countries. Danish health authorities said they had sequenced all COVID-19 cases and found no sign of the new mutation.
In France, officials have temporarily suspended flights from the region for 48 hours. The new variant has not yet been detected in France.
Greece has restricted travellers from the southern African region to only those with essential reasons and after negative testing. All travellers from South Africa, Botswana, Namibia, Lesotho, Zimbabwe, Mozambique, Eswatini, Zambia, and Malawi will undergo a second test upon their arrival to the country and will be quarantined for 10 days, the health ministry said in a statement.
Italy said it was banning entry to those who have been in South Africa, Lesotho, Botswana, Zimbabwe, Mozambique, Namibia or Eswatini in the past two weeks. Health Minister Roberto Speranza said scientists were studying the new B.1.1.529 variant, "and in the meantime, we will follow the path of maximum caution."
Spain said it would restrict flights from South Africa and Botswana, Health Minister Carolina Darias confirmed. 
Switzerland banned direct flights from South Africa and the surrounding region.
Canada and the US Also Ban Southern Africa
Canada's Health Minister Jean-Yves Duclos announced a ban on travellers from seven African countries – Botswana, Eswatini, Lesotho, Mozambique, Namibia, South Africa, and Zimbabwe – over concerns about the spread of a new Covid strain.
There are no direct flights to Canada from the seven nations listed in the ban.
Canadian travellers arriving indirectly from the region will be required to obtain a pre-flight negative COVID test and quarantine for 14 days on arrival in the country.
The travel restrictions will be in place until 31 January.
The United States announced it is restricting travel from eight southern African countries over fears of a new variant.
Travel will be mostly banned starting 29 November from South Africa, Botswana, Zimbabwe, Namibia, Lesotho, Eswatini, Mozambique, and Malawi.
Only US citizens and permanent residents will still be able to travel from the eight countries, the official, who spoke on condition of anonymity, added.
Do you have plans to visit the United States? Talk to us in the comment section below. Or if you need more advice on the above, contact us for further travel & immigration advice.
Check out the deals we have found below and tell us your travel plans.
Check out the offers and discounts from:
And because of the pandemic, don't forget to get your travel insurance, which will cover you for flight disruptions and pandemic related matters.
IaM can help with your visa application to Europe, the United States, the UK & other countries
If you need help with a US visa, a UK Visa, or a visa to Europe, including help with appointment booking obligations, IaM can help. For more information and advice on US immigration, UK immigration law and US visa applications or if you need any help or assistance please, reach out to your Visa Coordinator at IaM.
Some of our posts include affiliate links. If you choose to purchase any of these products, we might get a small commission. For more information, check out our TOS.