US Conducts Historic Third H-1B Lottery for 2022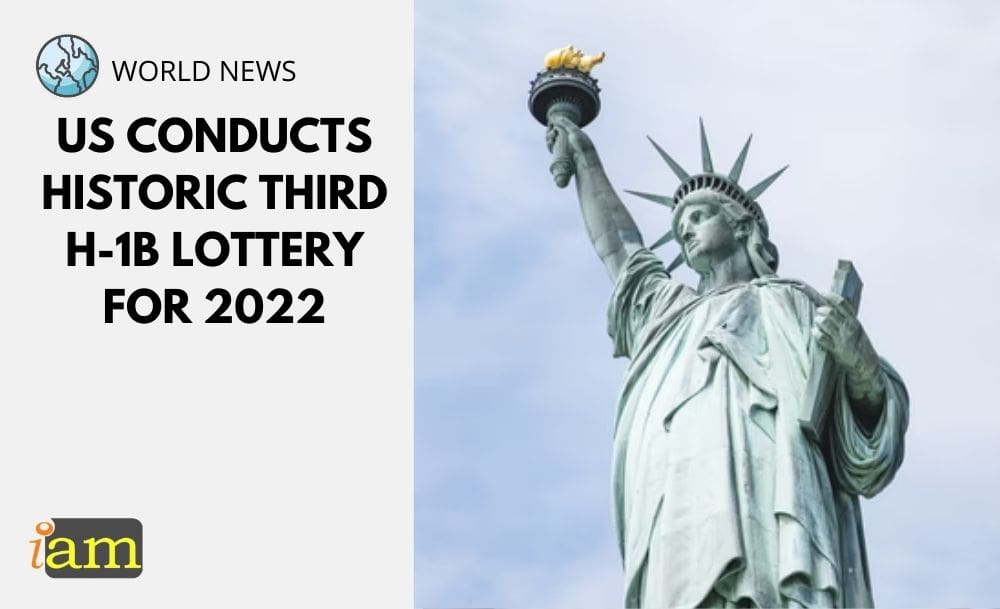 In a move not seen since the introduction of the electronic H-1B registration process, US Citizenship and Immigration Services (USCIS) had to hold a third lottery in order to meet the required number of candidates. 
The H-1B visa is a non-immigrant visa that allows US companies to employ foreign workers in specialty occupations that require theoretical or technical expertise. Technology companies depend on it to hire tens of thousands of employees each year from countries like India and China.
Back in July, the second round of applications was opened as not enough were received during the first round. Those selected from the third lottery will be able to start working in the US from October 2022.
The H-1B visa cap is set at 65,000 per year, with a further 20,000 set aside for applicants who hold a Master's Degree from a recognised US University. 
H-1B Filing Fees
News of a historic third H-1B visa lottery process comes hot on the heels of an announcement that H-1B visa filing fees could more than double under the Biden administration. If Biden's Budget Reconciliation Bill is passed in its current form, then H-1B petitioners can expect to pay an extra $500. An H1B petition currently costs $460.
According to a National Foundation for American Policy (NFAP) analysis of government fees, should charges for an H1B petition increase, companies could end up spending up to $31,800 on costs for filing an initial H-1B visa petition for three years and extending it by a further three years.
Small business owners would be hit hardest by fee increases, with one owner of a small firm saying: "It can cost as much as $30,000 in immigration attorney fees, filing fees and responding to requests for evidence each time you file an H-1B or an extension."
Demand For Foreign Workers
In April 2020, USCIS said it received more than 275,000 petitions for the 2021 fiscal year however, Covid derailed several plans. Many international students were forced to return home and H-1B workers were laid off. 
The disruptions caused by the pandemic have pushed many people to retire, resign or just not return to work. For the first time ever, the US has 10 million job openings. In computer-related jobs alone, there are 1.2 million vacancies. Even with foreign talent, the gap is far from plugged. 
However, the US is not alone with worker shortages.
Several developed countries are facing aging labor forces and worker shortages and are now racing to recruit, train and integrate foreigners.
In Germany, a new Immigration Act offers accelerated work visas and six months to visit and find a job.
Canada plans to give residency to 1.2 million new immigrants by 2023. The government has also eased language requirements for residency and opened up 20,000 slots for health workers who want to become full residents. 
The Australian government also intends to roughly double the number of immigrants it allows into the country over the next year.
The global war for talent has begun and to attract new workers, governments need to offer them attractive immigration conditions.