Germany to Make Masks Obligatory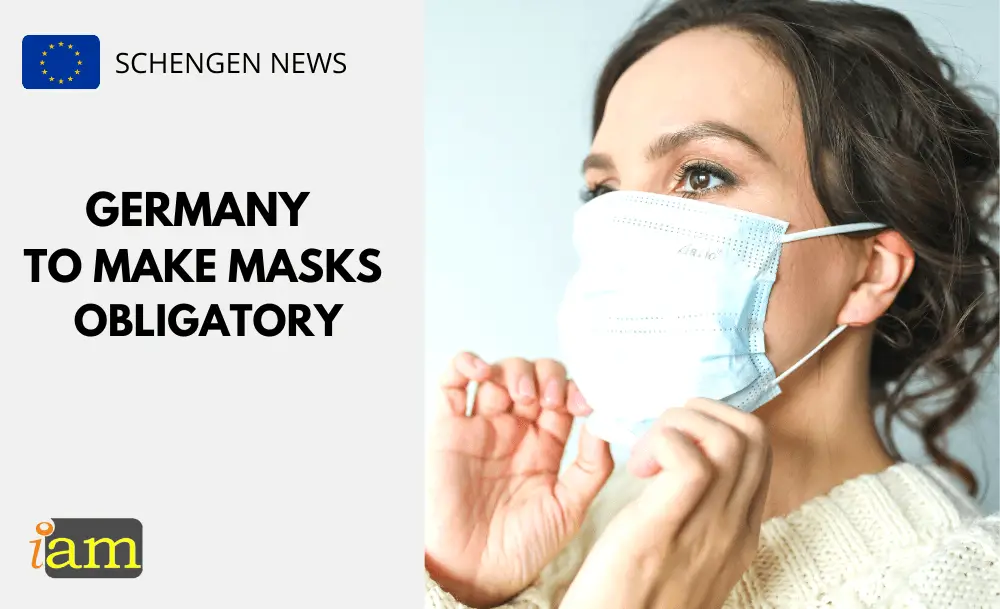 Germany has made the first step towards the tightening of national Coronavirus restrictions in a bid to prevent a wave of infections throughout autumn and winter by proposing to the government to make masks compulsory for all under the Infection Protection Act.
It has been reported that the summer wave of the coronavirus in Germany is already pushing hospitals to the breaking point, and the death toll of 700 per week is 12 times higher than at the same time a year ago.
In a press release, the country's Ministry of Health, together with the Ministry of Justice, has drawn up a proposal for the further development of the Infection Protection Act (IfSG), which is the legal basis for combating the pandemic.
Wearing masks on planes and during long-distance travel by train and bus will be mandatory from October to early April all over Germany. Mandatory mask-wearing and the presentation of a negative coronavirus test will apply to hospitals, nursing homes, and similar institutions with vulnerable people.
"Autumn and winter are associated with a seasonal surge in COVID-19 cases to be expected – and with an increased burden on the health system and other critical infrastructure. Therefore, modified connection rules are required. The proposal provides for a legal basis adapted to the situation from October 1, 2022, to April 7, 2023,"

Press Release from the Ministry of Health
Many other rules will be implemented individually by the country's 16 states depending on how severely the virus spreads in their regions. This could include the wearing of masks on local public transportation, in schools for students in grade five and up, and at public indoor events.
Mixed Reaction to the Proposal
The draft of the Infection Protection Act was met with mixed responses.
While most figures broadly praised the decision to rule out lockdown and school closures, others warned that the decision to allow federal states to implement their own measures might lead Germany back to a "patchwork" of measures with varying rules from place to place, causing confusion.
Some also raised concerns about how practical the plans might be to implement considering the newly vaccinated or recovered people.
The new regulations still need to go to Cabinet and parliament but are expected to pass.
What are your thoughts on this issue? Talk to us in the comment section below.
Check out the deals we have found below and tell us your travel plans.
Check out the offers and discounts from:
And because of the pandemic, don't forget to get your travel insurance, which will cover you for flight disruptions and pandemic related matters.
IaM can help with your visa application to Europe, the United States, the UK & other countries
If you need help with a US visa, a UK Visa, or a visa to Europe, including help with appointment booking obligations, IaM can help. For more information and advice on US immigration, UK immigration law and US visa applications or if you need any help or assistance please, reach out to your Visa Coordinator at IaM.
Some of our posts include affiliate links. If you choose to purchase any of these products, we might get a small commission. For more information, check out our TOS.