Why Overseas Criminal Record Certificate Req is not scary at all?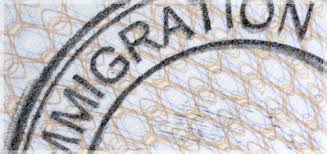 From 1 September 2015 a criminal record certificate must be shown by overseas applicants when applying for Tier 1 Investor and Tier 1 Entrepreneur visas in the UK.
Increasingly, Criminal Record Checks are becoming common worldwide and for UK immigration laws. You might remember that in April 2015, Gov.UK introduced a new rule to require applicants to provide an overseas criminal record certificate from any country they lived in without interruption for 12 months or even for more than 10 years.
However, obtaining an Overseas Criminal Record Check should not be difficult for anyone with a clear individual record which is normally kept at a local administrative office or police station.
You can refer to the Government Guidance from the Home Office for Worldwide Criminal Record Checks for Immigration which contains application processes for foreign national criminality information.
You can request your Overseas Criminal Record Certificate online in countries with centralised databases for the management of criminal records. In other countries you will need to apply for it personally.  Turnaround time is usually between 10-15 working days.
The introduction of this requirement will occur in two phases. At first, it will start with Tier 1 (Investor and Entrepreneur) applicants and their adult dependants. Beware that this requirement does not currently apply to extensions or switching applications in-country.
The officials will start with a small category of applicants and evaluate the implementation of the policy. The second phase will extend this requirement to other UK visa categories.
This change is very important for all of us as it is designed to make the UK a safer place.
IAM provides a Overseas Criminal Record Certificate Service where we simplify the process either as part of your visa application or independently of it. Download the Guide  (above) or Apply for a Criminal Record Certificate online now.
Latest posts by Maria Pintado
(see all)