Schengen Visitor Visa: How to Travel to Europe to Visit Family and Friends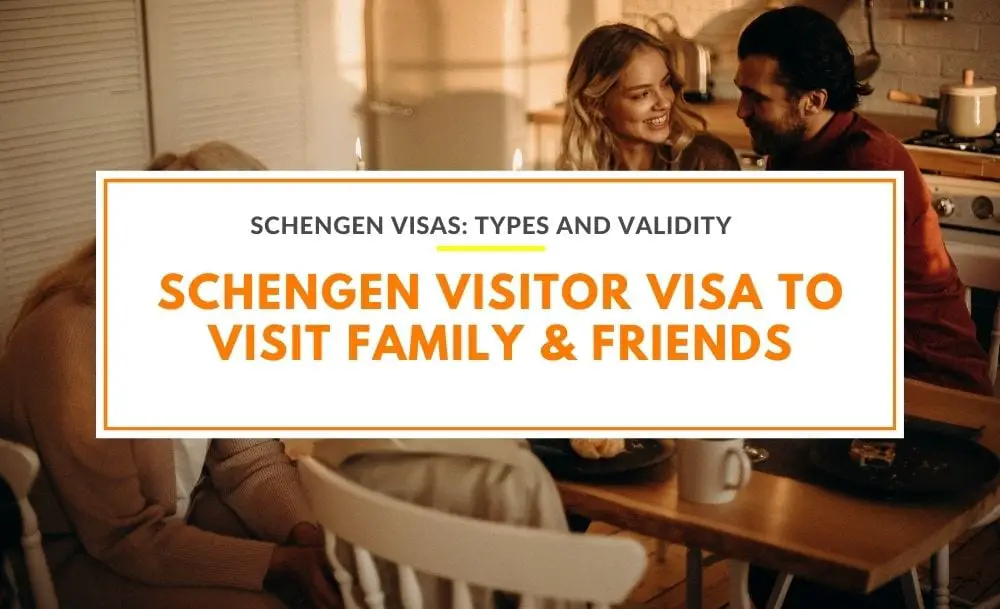 A Schengen Visitor Visa is one of the types of Schengen visas that allow you entry into the Schengen Area. It is short-stay entry permit issued to visit family members or friends living in any of the Schengen Area member states. It permits its holder to remain in this territory for up to 90 days within a period of 180 days, and travel throughout the member countries without being subject to internal border checks.
The Schengen Visitor Visa is issued in the form of a sticker affixed to the passport of the traveller. It should be presented to the border guard at the external borders of the Schengen Zone.
Traveling to the Schengen Area amid Coronavirus travel restrictions
Because of the Coronavirus pandemic, there are travel restrictions set up worldwide that prevent travel for most, separating friends and families for months. With many parts of Europe going into lockdown as the Coronavirus cases spike up again, new restrictions have either been put in place or announced so it is always best to check the travel restrictions or upcoming travel restrictions per country if you will be allowed to travel.
The good news is that there are some exemptions to the ban, like the love contract that many Schengen countries honour in order to let families reunite.
If you are unsure about whether you will be allowed to travel to the Schengen Area right now, feel free to book a consultation with us and we can check for you.
Who needs to apply for a Schengen Visitor Visa in the UK?
Any UK citizen who holds either a full UK passport or a BOTC, BOC, BPP or BS passport can travel to the Schengen area for the Purpose of Visiting Family Members, Friends or Relatives and visa-free. The rules on travel will stay the same until 31 December 2020.
Non-EU Nationals
Many non-EU nationals who reside in the UK are still required to get a Schengen visa to travel to the Schengen area for the Purpose of Visiting Family Members, Friends or Relatives.
Citizens of the following countries residing in the UK and planning to visit a Schengen area for the Purpose of Visiting Family Members, Friends or Relatives are required to get a Schengen Visitor visa.
| | | |
| --- | --- | --- |
| Afghanistan | Algeria | Angola |
| Armenia | Azerbaijan | Bahrain |
| Bangladesh | Belarus | Belize |
| Benin | Bhutan | Bolivia |
| Botswana | Burkina Faso | Burma/Myanmar |
| Burundi | Cambodia | Cameroon |
| Cape Verde | Central African Republic | Chad |
| China | Comoros | Congo |
| Cote D'iviore | Cuba | |
| | | |
| --- | --- | --- |
| Dem. Rep. Of Congo | Djibouti | Dominican Republic |
| Ecuador | Egypt | Equatorial Guinea |
| Eritrea | Ethiopia | Fiji |
| | | |
| --- | --- | --- |
| Gabon | Gambia | Ghana |
| Guinea | Guinea-Bissau | Guyana |
| Haiti | India | Indonesia |
| Iran | Iraq | |
| | | |
| --- | --- | --- |
| Jamaica | Jordan | Kazakhstan |
| Kenya | Kosova | Kuwait |
| Kyrgyzstan | Laos | Lebanon |
| Lesotho | Liberia | Libya |
| | | |
| --- | --- | --- |
| Madagascar | Malawi | Maldives |
| Mali | Mauritania | Mongolia |
| Morocco | Mozambique | Namibia |
| Nepal | Niger | Nigeria |
| North Korea | Northern Mariana's | Oman |
| | | |
| --- | --- | --- |
| Pakistan | Papua New Guinea | Philippines |
| Qatar | Russia | Rwanda |
| | | |
| --- | --- | --- |
| Sao Tome And Principe | Saudi Arabia | Senegal |
| Sierra Leone | Somalia | South Africa |
| Sri Lanka | Sudan | Suriname |
| Swaziland | Syria | Tajikistan |
| Tanzania | Thailand | Timor-Leste |
| Togo | Tonga | Tunisia |
| Turkey | Turkmenistan | Uganda |
| Uzbekistan | | |
| | | |
| --- | --- | --- |
| Vietnam | Yemen | Zambia |
| Zimbabwe | | |
The main requirement is that you must have a UK residence permit valid for at least another three more months beyond the date you plan to leave the Schengen Area.
Before starting a visa application, or getting a flight to the Schengen area for business, make sure to check whether you need a visa to Schengen Visitor visa or not.
If you have a 3-month UK visa you can extend it for three more months in order to be eligible to apply for a Schengen visitor visa from within the UK. You must apply for an extension before your visa expires and while you're still in the UK.
Note: You can stay in the UK until the decision about the extension is taken, but only if you have applied within the visa period.
Related posts:
Steps to Applying for a Visitor Schengen Visa from the UK
Step 1: Know Your Visa Type and Validity
A Schengen visa is a short-stay visa that allows a person to travel to any members of the Schengen Area, per stays up to 90 days for different purposes.
Short-term Visa — this is the most popular Schengen Visa. It allows its holder to visit and stay in a Schengen Area for a certain period of time depending on the visa validity. It is primarily issued for tourism, visiting family and friends, business and other authorized purposes. It can be provided for single entry, double-entry, or multiple entries, depending on the purpose of your travel.
A single-entry visa allows its holder to enter the Schengen Area only once, within the given period of time, as indicated in the visa sticker stamped to their passport. Once the visa holder exits the Schengen territory, the holder cannot go back without getting a new visa; no matter how short the duration they spent in the Schengen area.
A double-entry visa allows the holder to enter the Schengen area twice. This is very handy especially when you are travelling to a Schengen country, and then visit a non-Schengen area and back to a Schengen area to conclude your trip. Once the visa holder exits the Schengen territory for the second time, he or she can no longer go back without getting a new visa; even if you have not spent all of the days you were permitted to remain there.
A multiple-entry visa allows the holder to go in and out of the Schengen Area multiple times for up to 90 days at a time at any given 180 days period.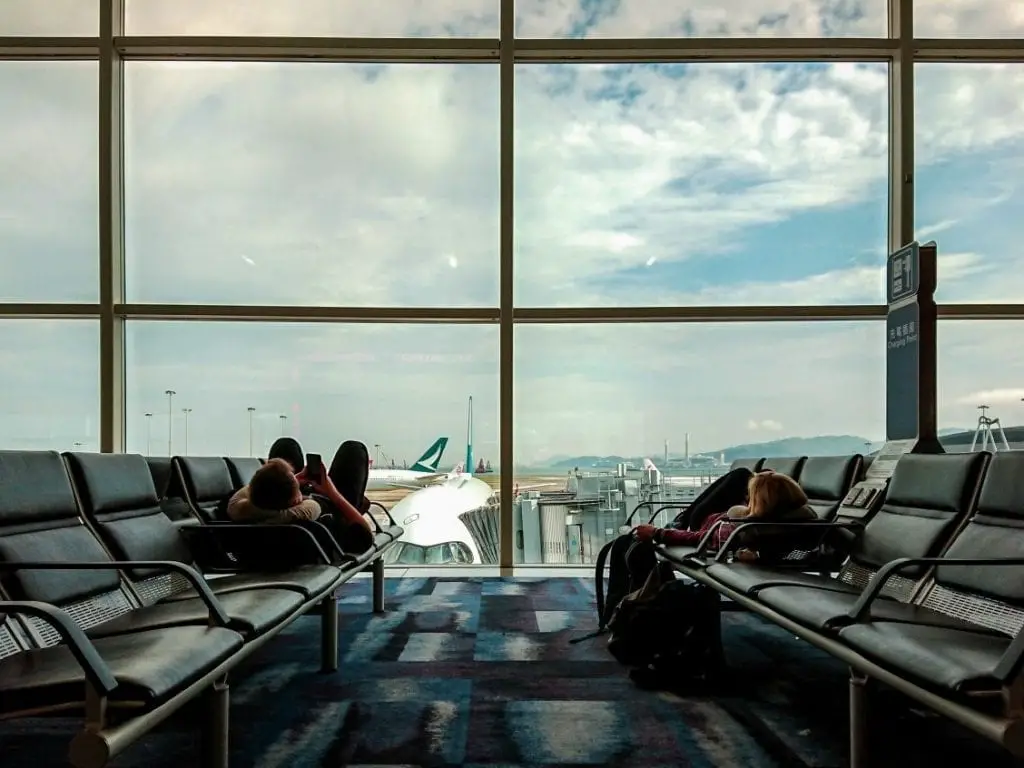 Several factors the consulate will consider in order to give a multiple-entry visa include;
The need/justification to travel to the Schengen country frequently
Your financial status in your country of residence
Whether you have adhered to leaving in time during your previous visits.
Your authentic intention to leave the Schengen Area after your time is up.
Depending on how frequently you travel to the Schengen zone, you may apply and obtain one of the following multiple-entry visa types:
1-year multiple-entry visa – This visa allows its holder to enter the Schengen Zone multiple times, as long as they do not stay more than 3 months within this period.
3-year multiple-entry visa – This visa gives you the right to enter the Schengen zone multiple times within a period of three years. However, even in this case, you are only allowed to reside in the Schengen area no longer than 90 days within a 180-day period.
5-year multiple-entry visa – This visa allows its holder to enter 26 countries in the Schengen region as many times as they wish, within five years, as long they do not stay for more than 90 days within a 180-day period.
The validity of your single-entry visa depends on the number of days you stated you are going to be in the Schengen zone on your visa application form and the actual decision of the consulate that issues you the Schengen visa.
If you are a frequent traveller you may apply to obtain an EU visa valid for up to 5 years, but you have to keep in mind that you cannot stay within the Schengen Area for more than 90 days in a 180-day period of time even if you hold a multiple-entry visa for Europe valid for up to 5 years.
For more information on how to read your Schengen Visa sticker, read our blog post here.
Step 2: Identify Where to Make Application and Book an appointment
If you are planning to visit family or friends in only one country of the Schengen member states, then you will have to simply apply for a Visitor Schengen visa at the embassy of that country in your home country.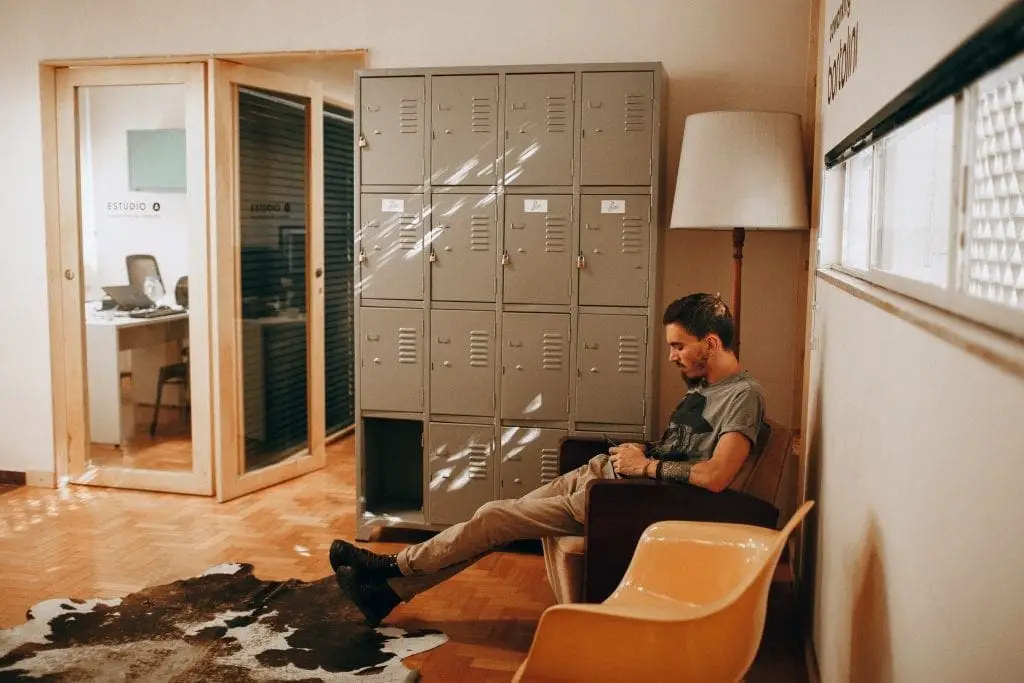 But, in cases when you are planning to visit more than two countries inside this area, it may seem puzzling which embassy you have to apply to. You do not have to apply at each embassy of every country you are planning to visit.
Simply put, if you are planning to visit two or more countries during the same trip, then you have to apply at the embassy of the country where you plan to spend more time. If you are planning to spend equal time in two or more countries, then you have to apply at the embassy of the country where you will be landing first.
Appoint an interview through the website of the consulate or embassy of the country you are planning to visit, in your country of residence. You can appoint an interview six months before the earliest and two weeks before the latest.
Step 3: Complete your application form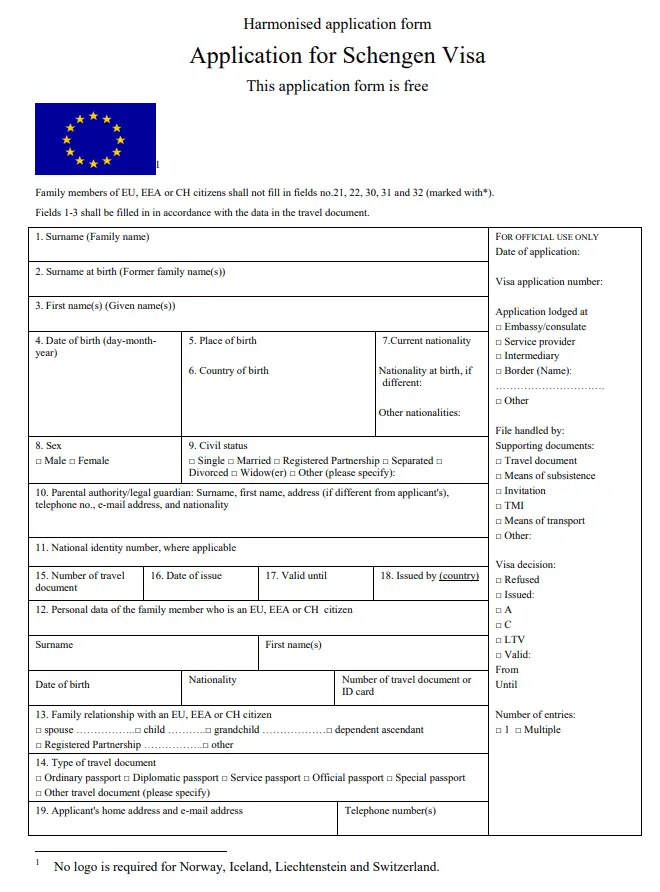 The Schengen Visa application form contains questions about you including:
Name and surname
Date and place of birth
Nationality
Sex and marital status
National Identity number
Passport number
Home address and email
Purpose of trip
Question regarding previous trips to Schengen, if any
Intended date of arrival in Schengen area you are visiting, and the intended period of stay
Cost of traveling and remaining in Schengen area you are visiting, who will cover them, etc.
If you need to visit and stay with your family or friends that legally reside in the Schengen Area, you can then indicate this as your purpose of travel.
Make sure your answers are correct and that they comply with the information in the rest of the documents. Complete the form, print it twice, and sign both copies at the end.
Find out more about how to complete a Schengen vis application form in this blog post.
Step 4: Prepare your documents
What documents are required when applying for a Visitor Schengen Visa in the UK?
The difference between Schengen visitor visa and other Schengen visa types lies in the requirements of the embassy or consulate where you will have to apply. There are some extra documents that you will be required to submit in order to be able to obtain a Visitor Schengen visa for Europe.
Here are the documents that you need to submit to apply for a Visitor Schengen Visa:
A valid passport or Travel document. Please make sure:

Your passport has been issued within the previous 10 years,
Your passport has 2 full blank pages, one for the visa stamp and an additional spare page,
Your passport will be valid for at least three (3) months after the date you exit the Schengen Area.

A valid UK residence permit or another form of Identity Card.

The UK residency permit must be endorsed in the actual passport (or on a new biometric ID card)
The UK residence permit must be valid for at least another three more months beyond the date you plan to leave the Schengen area you are visiting.

One Schengen Visa application form filled out completely and signed by the applicant.
One recently taken passport format photo with a blank background and where all your facial features are clear, which must be glued to the application form. Applications with stapled photographs will be rejected.
A cover letter explaining the purpose of the visit to the Schengen area you are visiting
Round trip reservation or itinerary – It must include dates and flight numbers specifying entry and exit from the Schengen area.
Travel insurance policy. A document that proves you have travel health insurance for the whole Schengen territory, with a minimum coverage of 30,000 euros in case of any medical emergency as illnesses, accidents, and even repatriation in case of death. We recommend WorldFirst Travel Insurance.
Proof of accommodation. A document that shows where you will be accommodated throughout your stay in Schengen. This could be a hotel booking, a rental agreement, or a letter of invitation from a host at whose house you will be staying.
Proof of financial means. Evidence that you have enough money to support yourself financially during your Business trip to Europe. This can be one of the following:

Bank account statement – that shows you have enough money in your account for the trip. The statement shall be no older than 3 months.
Sponsorship Letter – by another person that confirms they will be financially supporting your trip to the Schengen. In order for this letter to be valid, it must be accompanied by a bank statement of the sponsor, no older than three months.
A combination of your bank account statement and a letter of sponsorship.
Proof of paid visa fee.
Proof of family relationship (for relatives).
Evidence of employment status.
For Employees
Employment contract and an employment letter with the company's letterhead, at the very least, specifying the employee's name, job title, salary, and the employment start date.
Current personal bank statements for the last 6 months
Income Tax Return (ITR) form or proof of income tax deducted at the salary's source.
Additional documents such as salary slips may be requested.
Self-Employed
A copy of the business license
Current company's bank statement of the latest 6 months
Income Tax Return form
Additional documents such as the company's memorandum, ownership records, and partnership deeds, etc. may be required.
For foreign students in the UK:
Proof of enrollment
No-objection certificate from school or university
For underage children
Birth certificate
A Schengen Visa application form should be signed by both parents.
A family court order, in cases where only one parent has full custody over the child.
Certified copies of ID/passport of both parents
A notarized parental authorization to travel to the Schengen area, signed by both parents/guardians, if the minor will be travelling alone with another person.
Step 5: Attend your appointment
The visa interview is a meeting between you and the consular officer/interviewer. During this interview, the consular officer will ask you several questions about you and your intended trip. You will also be submitting the required documents throughout the meeting, to the interviewer.
Sample Interview Questions
While there is no exhaustive list of questions the Consular officer may ask, the following are some of the most common questions asked during a Schengen interview.
Trip
What is the purpose of your trip?
Why do you want to visit this country?
For how long will you be travelling to this country/Schengen region?
What Schengen countries are you planning to visit?
When will you be travelling?
Where will you stay?
How will you travel from one place to another?
Family
Are you married?
How long have you been married?
What does your husband/wife do?
Do you have any children? How old are they? What do they do?
Do you have any friends or family that live in Europe? If yes, when did you meet them last?
Work
Where do you work?
What does your company do?
What is your profession?
What is your role in the company?
How many years of total experience do you have?
For how long have you been employed with your current employer?
For how long were you employed with your previous employer?
Can you show me your company profile?
How many people work at your company?
Finance
Who will pay for your trip?
What is your annual income?
Do you pay income tax?
How much will your trip cost?
Can I see your tax returns?
Personal
Where do you stay?
What is your highest level of education?
Show up at the appointment centre on time. Remember that if you are late even for a few minutes, then they will probably cancel your appointment.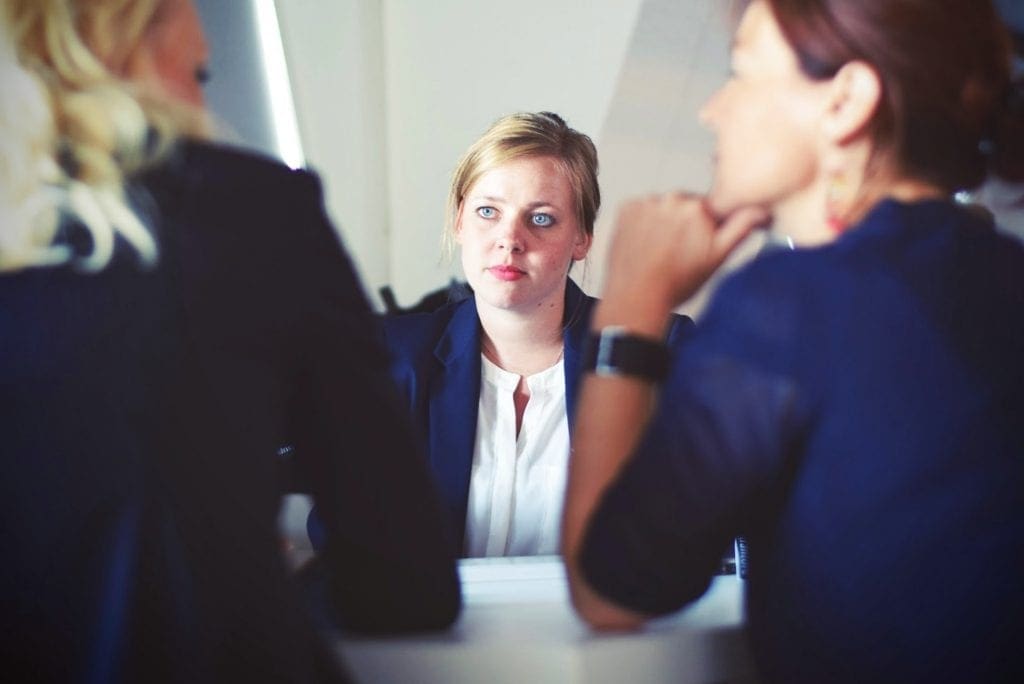 You will also have to get your fingerprints scanned at the consulate's office if you have never before applied for a Schengen Visa. If you have, then you don't have to do it again, since the consulate should be able to look it up.
After the verification of your application, the application form information will be entered into the online system of the consulate or embassy and you will receive a printed copy of your application. This process usually takes about 10 to 15 minutes. After you get the printed form, please make sure to verify all the details are correct and sign the form.
Underage applicants must be accompanied by their parent or legal guardian.
Visa Fees for UK Residents
When applying for a Schengen Visitor visa there is a non-refundable mandatory visa fee every applicant must pay.
The Schengen visa costs vary depending on the type of visa and age of the applicant as well as some other exceptions stated below in the text. The Schengen visa fee can be paid in the designated consulate/embassy via cash, debit or credit card. However, some consulates may not allow you to pay by credit card.
The Schengen visa application costs include the visa fees payable at the corresponding embassy/consulate when applying.
| | | |
| --- | --- | --- |
| Schengen Visa Category | Fee in EUR | Fee in USD* |
| Adult | 80€ | 90$ |
| Child between 6-12 years of age | 40€ | 45$ |
| Child younger than 6 years of age | Free | Free |
| Holders of diplomatic, official or service passports travelling for official purposes | Free | Free |
| Family member of an EU/EEA national | Free | Free |
| Pupils, students and accompanying teachers during a school trip | Free | Free |
| Researchers travelling to perform scientific research | Free | Free |
| Nationals from Armenia, Azerbaijan and Russia. | 35€ | 39$ |
* The applicable visa fee in USD (US Dollar) is as per the current exchange rate. It is subject to change without notice.
The visa fees will not be reimbursed in case of visa rejection.
Step 6: Receive your visa
Visitor Schengen Visa Application Processing Time in the UK
How long can the application process take?
Most applications for a Schengen visitor visa will be processed in around 10 working days, assuming you provide all the relevant information and there's no issue with your application. However, depending on the situation, the processing time for a Visitor visa to Europe might take up longer if there is something extraordinary with the individual case or any political situation is on the go.
You can apply as early as 3 months before your trip, and it's advised to not apply later than 15 days before you're planning on arriving in the Schengen country of your choice.
Visa application decision:
Approved – Once your visa is approved, it will be stamped in your passport. Make sure to carefully check the visa sticker to make sure everything is correct and exactly how you need it.
Rejected – if your visa has been rejected, it would have been for a specific reason and you have the right to appeal.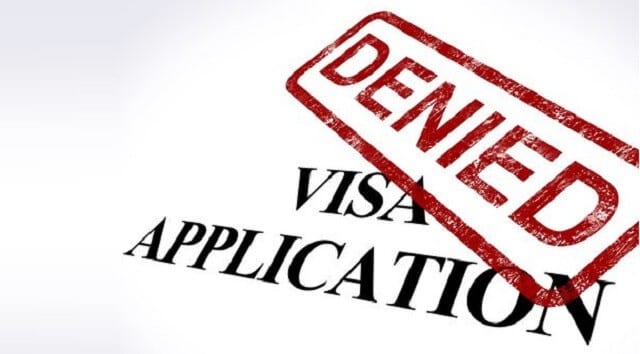 Common rejection reasons include:
You applied for the wrong visa – it is your responsibility to apply for the correct visa depending on how long you are going to the Schengen area for and your reason for travelling there
It is not clear that you plan to return to the UK – it must be clear that you intend to return to the UK before the visa expires. If the visa staff have doubts about this, your visa will be rejected
The purpose of your trip cannot be established – the reason why you are planning to go to The Schengen area must be made clear. You can do this by providing specific documents like a full itinerary, work contract or invitation letter, etc.
Want to know more reasons why a visa might get rejected and how to avoid visa rejection or visa refusal? Find out in this blog post.
What if my Schengen Visitor Visa is rejected?
If you receive a negative answer in your Schengen Visitor visa application, this does not mean you cannot ever travel to The Schengen area for business. You have two options.
File an appeal for Schengen Visitor visa rejection if you believe that the decision to deny you a visa is unjust. You should have a strong basis for your complaint. You can appeal this decision by writing an appeal letter for a Schengen Visitor visa rejection.
Reapply by correcting the mistakes you did in your previous application. Or improve your situation to comply with the eligibility criteria for a Schengen Visitor visa.
Schengen Visitor Visa Extension
Short-stay Schengen visa extensions are permitted by the regulation of the European Parliament and of the Council (EC) No. 810/2009 of 13 July 2009 establishing a Community Code on Visas (Journal of Laws of the EU of 2009 L243/1). However, you will have a very low chance to get one, if you do not have a strong reason as the basis of your application.
According to the Schengen visa policy, acceptable reasons to extend a Schengen short-stay visa are only the following:
Late Entry
You can base your visa extension application on this reason, only if you have a single-entry short-stay visa.  However, this is your best case to extend your visa. You can apply for this visa extension if you have entered Schengen after your visa became valid. I.e. if your visa became valid on August 1, but you entered Schengen on August 15, you can apply for a two-week visa extension, and you are very likely to get it.
Humanitarian Reasons
The Schengen visa policy has made it possible to extend a short-stay Schengen visa to prevent or overcome hardship for third-country nationals. You will be granted a short-stay visa extension based on humanitarian reasons if you need to stay in one of the member states to continue receiving medical treatment, to take part in the funeral after the sudden death of a family member, to give support to a person close to you who is going through some kind of hardship, etc.
Force Majeure
If something unexpected has occurred all of the sudden in your home country before your visa expiration, as a conflict or war, or even violent protests across the country, extreme weather conditions, no flight connections because of consecutive earthquakes or other reasons, then you have a good chance to get a Schengen short-stay visa extension. You will be granted an extension of a few weeks, or until the situation in your home country changes. If the situation does not change, you will have to apply once again for a short-stay visa renewal, to remain in Schengen.
Important Personal Reasons
Risky, but you should still give it a try if you have no other chance. If you have some unfinished business in one of the Schengen Member States, an unplanned wedding (of yours or your relative), etc., then you may apply for the extension. The immigration authorities will then decide whether you should be granted a visa extension or not.
Are you overstaying your Schengen visa? Find out how to extend your visa and avoid penalties for overstaying by reading our blog post: Overstaying in the Schengen Zone? Here's How to Extend Your Schengen Visa.
Still have questions about your Schengen Visitor Visa for visiting family and friends? Comment below.
IaM can help with your visa application to the United States, the UK & other countries
If you need help with a US visa, a UK Visa, or visa to Europe, including help with appointment booking obligations, IaM can help. For more information and advice on US immigration, UK immigration law and US visa applications or if you need any help or assistance please, reach out to your Visa Coordinator at IaM.

Latest posts by Maureen Tumuti
(see all)