Love is not Tourism, Love is Essential: How to Get Your Love Contract and Reunite with Your Partner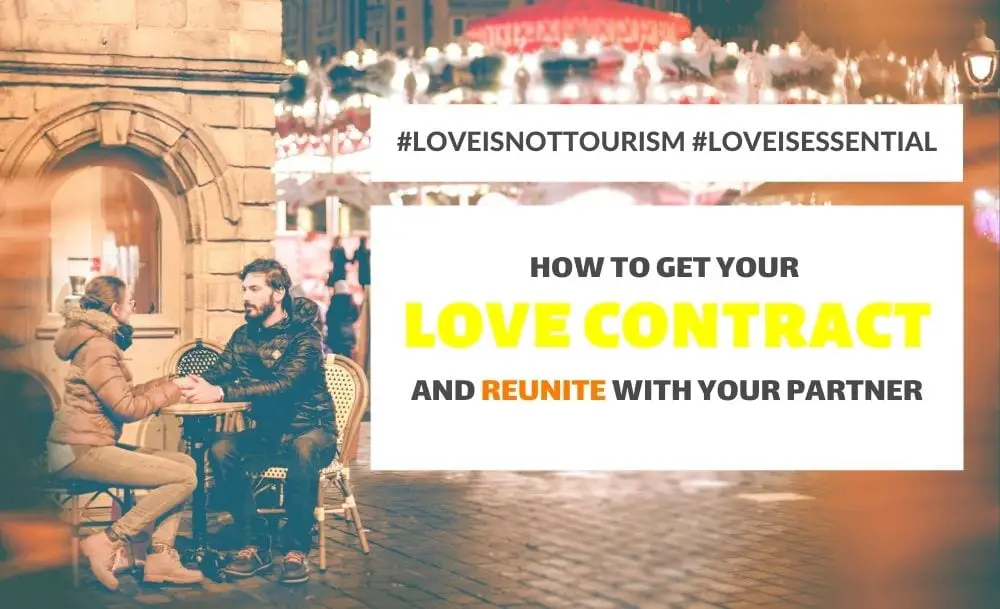 29/10/20 update: Canada, Tunisia, and Georgia removed from the list of countries allowed into Europe.
If you have spent any time on social media, you might have seen the hashtags #LoveisEssential and #LoveisNotTourism flooding your feeds. These messages are accompanied by heartbreaking stories of star-crossed lovers forced to remain separated from their partners due to COVID-19 travel bans.
Many countries have closed their international borders with others and have banned any travelers coming from places that are deemed high risk. Although married couples and immediate family members have been able to join their loved ones abroad, unmarried couples are prohibited from seeing or even visiting their partners.
Many people, including the EU Commissioner for Home Affairs Ylva Johansson, have advocated for the EU to open their borders to unmarried partners of EU citizens. Over the last few months, multiple countries in the EU have started to loosen their restrictions on non-essential travel to allow bi-national couples to be reunited after all these months.
Thanks to the sweetheart visa, many couples no longer have to fight to be included in the travel exemptions. After they learn how to get a love contract for Europe, they can finally travel to be with their loved ones.
What are the current international travel bans to Europe?
On March 17, 2020, the EU member states coordinated a temporary ban on international and non-essential travel to Europe. With these closed borders, non-EU citizens were prohibited from traveling oversees for the purpose of tourism or for visiting their partners.
As the pandemic infection rate started to improve, the EU decided to lift some of those restrictions for certain countries that were considered safe. The following countries no longer have pandemic-related travel restrictions at the borders when entering Europe:
Australia
Japan
New Zealand
Rwanda
South Korea
Thailand
Uruguay
China
Residents from these countries can freely travel to Schengen countries and the rest of Europe, although they are subject to normal short-term visa restrictions.
However, there are many citizens from other countries who still need to know how to get a love contract for Europe, so they can see their partners after months of being separated. Thankfully, many of them can now apply for a sweetheart visa if they're dating an EU citizen or resident.
What is a Sweetheart Visa? What is a Love Contract?
A sweetheart visa, or love contract, is the nickname for a temporary allowance that grants unmarried partners to right to visit their partner currently residing in a different country. In many cases, the sweetheart visa is an exemption to the pandemic travel ban, which prohibits citizens from certain high risk or unsafe countries from crossing the border.
The terms of the visa will depend on a number of factors, including where you're from, which country your partner lives in, and how long you've been together.
Which countries make exceptions for love?
At the moment, there are several countries in the European Union that allow unmarried partners of EU citizens to enter and stay in Europe. These countries include:
Denmark
Norway
Iceland
Spain
Czech Republic
Germany
Italy
Switzerland
Austria
Finland
France
Netherlands
Related Posts: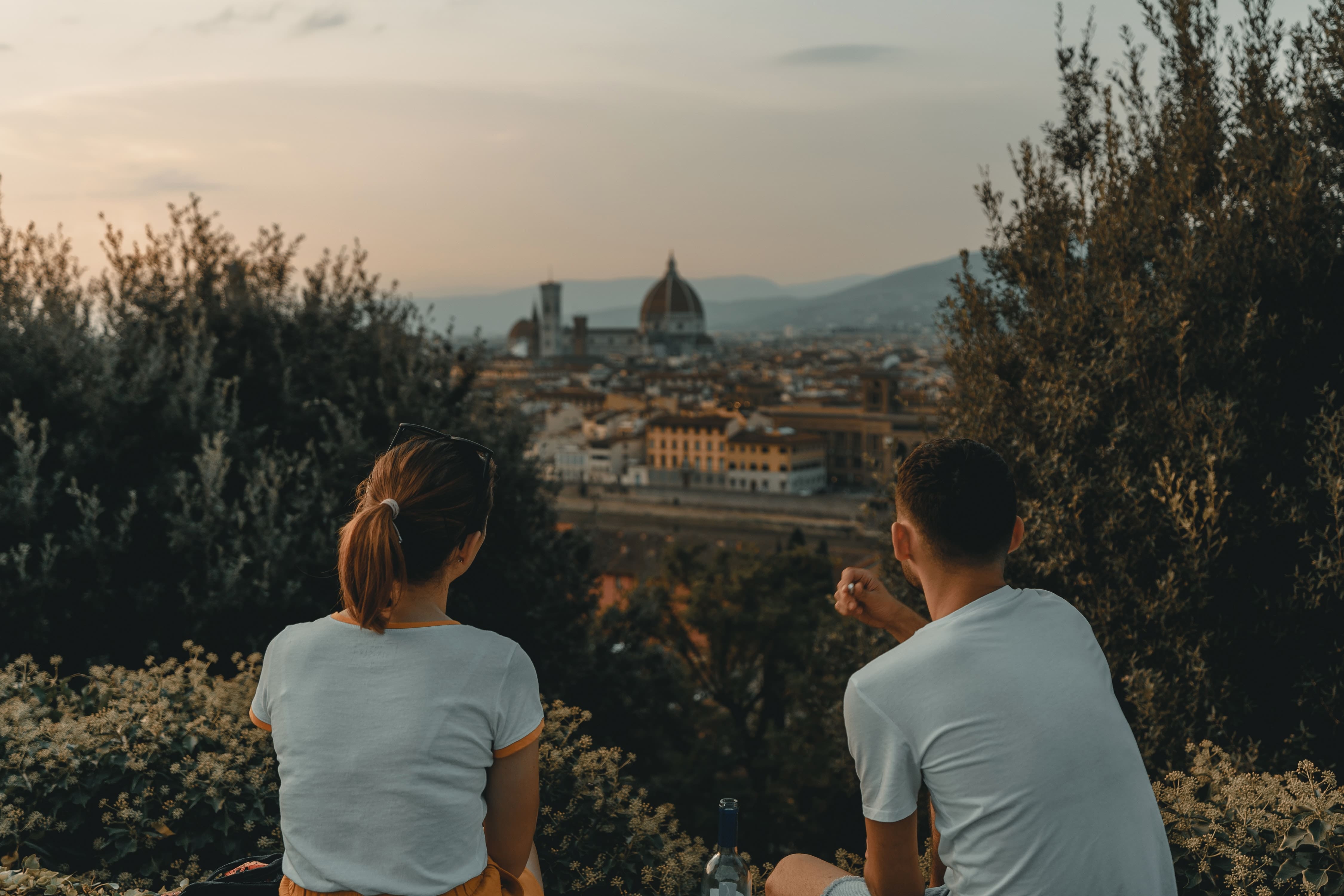 Getting a love contract for Denmark
Denmark was one of the first countries in Europe to allow non-EU partners into the country. They also have some of the most lenient travel restrictions, which is great for people wondering how to get a love contract for Europe.
You are allowed to enter and stay in Denmark if you are the spouse, live-in partner, fiance, or sweetheart of a Danish resident or foreign national residing in Denmark. In addition to romantic relationships, parents, stepparents, siblings, step-siblings, grandparents, step-grandparents, children, step-children, grandchildren, and step-grandchildren are also allowed to come over on the sweetheart agreement.
Unmarried partners must prove that they have been in the relationship for at least three months prior to arrival in Denmark. They also must have been in person, as relationships only communicated through phone or email are not allowed.
When entering Denmark, you must provide a completed relationship declaration form.
It's also advised to bring a copy of the Danish resident's health insurance. If you are married or related to the person you are visiting, then you should also bring a marriage certificate, birth certificate, baptism certificate etc.
To enter the country, the Danish government also requires proof of a negative COVID-19 test within the last 72 hours. If you are unable to take the test, you can also sign a certificate stating that you will get tested and self-isolate within 24 hours of arriving in Denmark.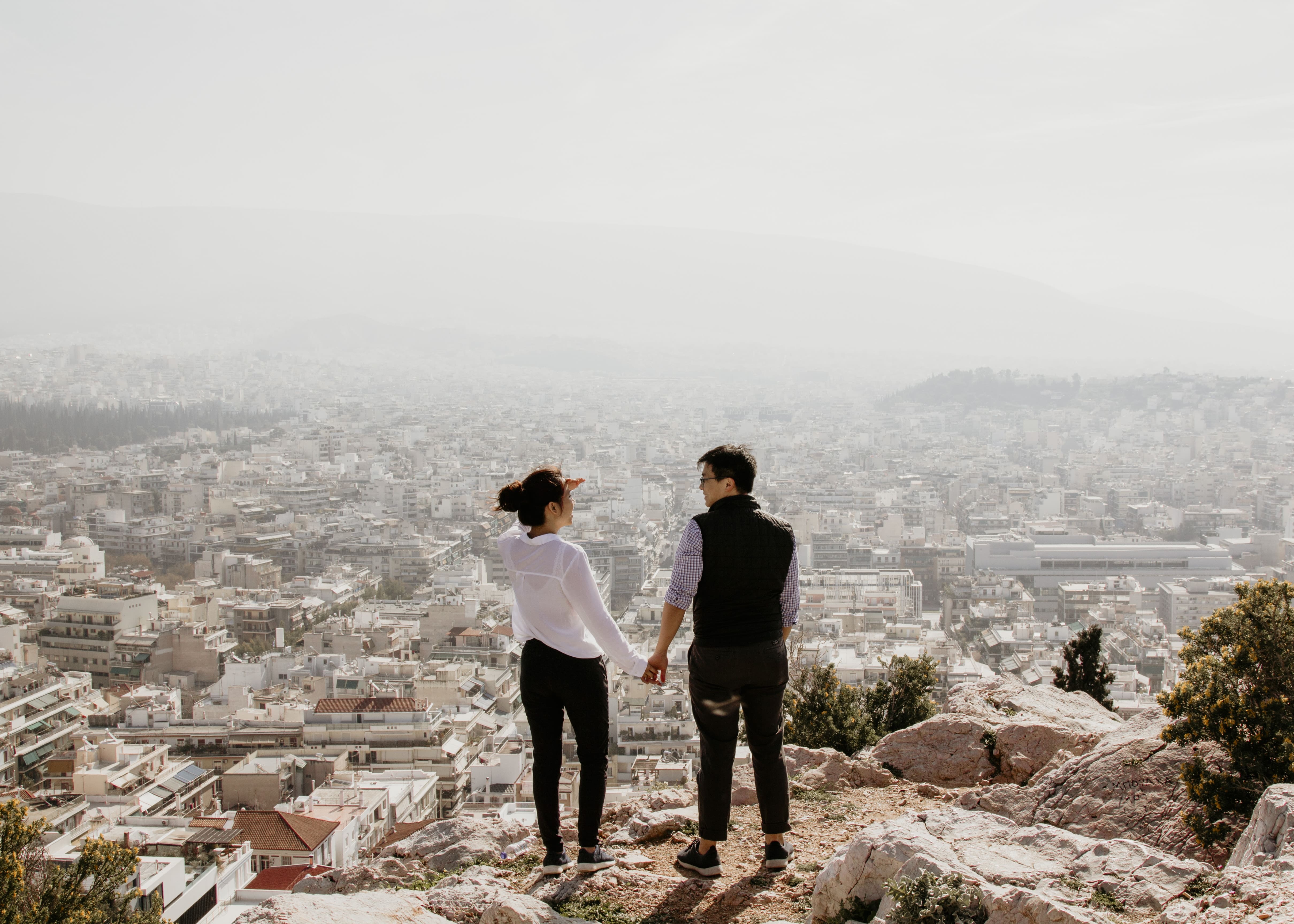 Getting a love contract for Norway
Partners who live outside the EU and have a Norwegian partner are also able to travel to Europe on the sweetheart visa. The only stipulation is that you must have been dating at least nine months and have seen each other in person at least once during this time period.
Upon your arrival in Norway, you will need to provide a signed self declaration form to border control.
The Norwegian government has not specifically stated that they require proof or evidence of the relationship. However, it's a good idea to travel with photos, past flight information, or other documents just in case they ask for more proof when you arrive.
Once you get to Norway, you will be required to self-quarantine for ten days. This is a requirement for anyone crossing into the country (except from a handful of low risk EU countries.)
Getting a love contract for Iceland
While not every couple can reunite in Iceland, couples that currently live together are allowed to apply for a sweetheart visa. The Icelandic government has now updated their guidelines to allow cohabitating couples to be exempt from the travel ban.
To start the process, you and your partner will need to email [email protected] to request a confirmation of the travel ban exemption. In most cases, you will also need to submit documentation that proves you live together.
Once you arrive in Iceland, you will need to take a COVID-19 test or quarantine for two weeks.
Getting a love contract for Spain
Spain is one of the latest countries to allow unmarried partners to come to Europe to join their partner. Unlike other countries on this list, you will need to submit your documentation directly to the consular office before traveling. The Ministry of Home Affairs will then review your application and if accepted, grant you a certificate to show your airline company and border control officers.
The following information needs to be submitted along with your application:
plane ticket
notarized invitation by the EU citizen
proof of your relationship
Although there isn't a set time on how long you and your partner must have been dating, providing evidence of the relationship is more difficult compared to other countries. According to the Spanish government, this can be:
proof of an appointment to enter into a contract of marriage in Spain
registration on the census
joint rental contracts
joint bank account statements
joint invoices
joint ownership of assets
invitations to family events such as weddings
Getting a love contract for the Czech Republic
Curious how to get a love contract for Europe or the Czech Republic? If you're a third-party national dating a Czech citizen, you can submit a declaration of your relationship directly to the Czech Ministry of Foreign Affairs at [email protected] to start the application process.
From there, they will guide you on which documents to submit for approval. This will most likely be:
A written declaration signed by both partners
Proof of shared household (lease/rental agreement)
Proof of financial history (joint bank accounts)
Proof of past relationship meeting (plane tickets, photos)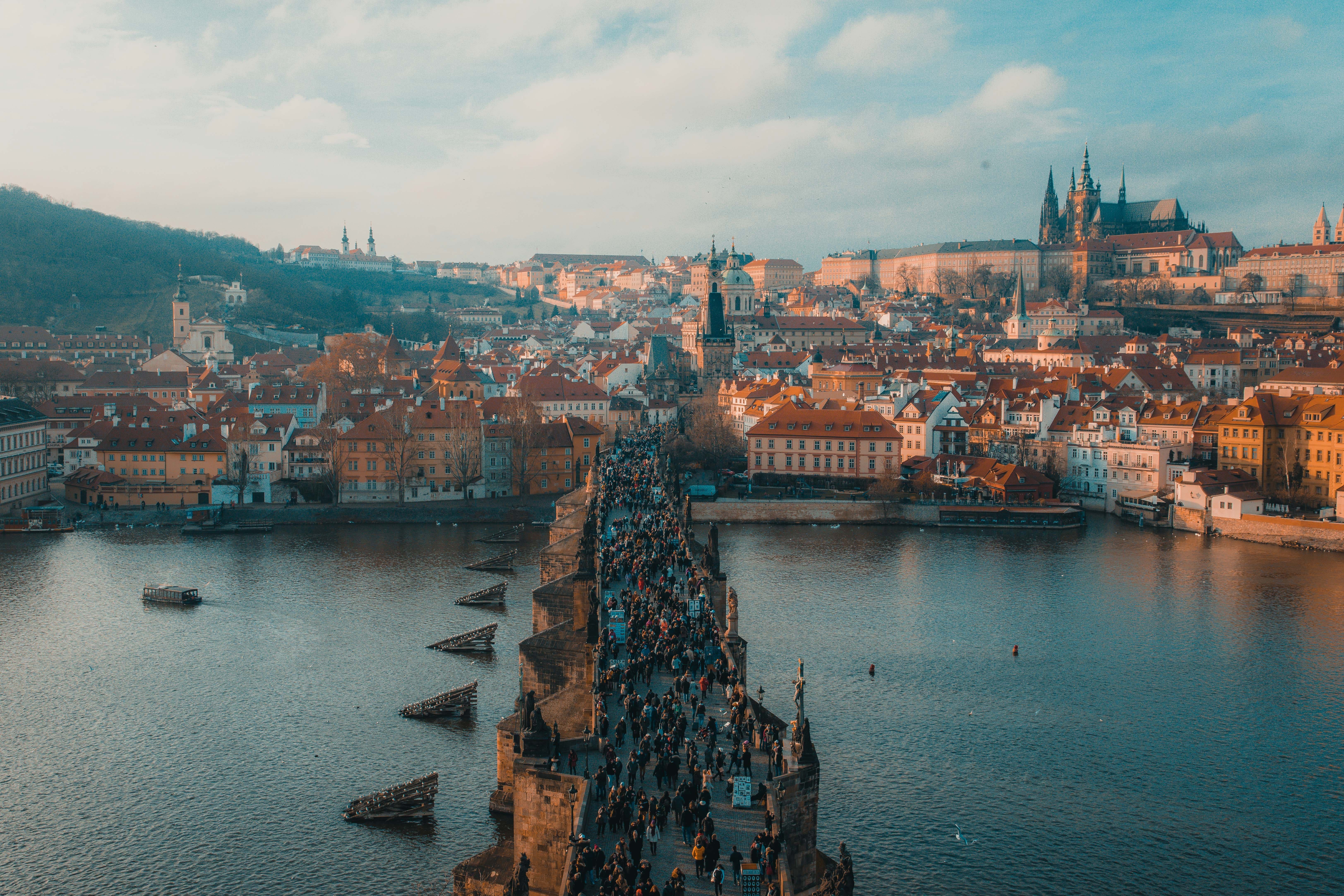 Getting a love contract for Germany
On August 10, 2020, Germany opened up its borders to non-EU partners of German citizens, EU citizens, or third-country nationals with German residence. Specifically, this applies to partners coming from countries deemed "high risk" by the German government, like the United States.
Partners from high risk countries need to provide the following information upon arrival into Germany:
Invitation from the person living in Germany
Copy of passport or other identity documents for the person living in Germany
Suitable evidence of previous meetings
Showing evidence of your relationship is crucial for gaining entry into Germany. This could be in the form of passport stamps or flight tickets from previous meetings in Germany, or evidence of shared residence in another country. You might also want to support your declaration with additional documents, like photos, social media posts, or email correspondence. In addition, you must have been with your partner for at least six months prior to your arrival.
It's important to note that you must have met your German partner in person. Relationships based on the phone, post, or other online communication are not applicable for the sweetheart visa.
Everyone coming from a high risk area needs to present a negative COVID-19 test taken within the last 48 hours. If you are unable to take a test, you will be required to take one at the airport and/or self-quarantine upon arrival.
Getting a love contract for Italy
Although Italy was one of the most widely affected countries during the pandemic, it has since opened its borders to some non-EU citizens who wish to reunite with their Italian partners.
As one of the newest countries to adopt the sweetheart visa, the exact stipulations of the agreement are not defined online. However, the Italian government laid out information about who is exempt from the ban, which includes couples who are in a "stable, affective relationship." For more information, you should reach out to your local Italian embassy in your country.
Getting a love contract for Switzerland
If you are dating a Swiss resident and want to know how to get a love contract for Europe, then you'll need to contact your local Swiss embassy or consulate office. They will ask you to fill out an application to be reunited with your unmarried partner and provide the following supporting evidence of your serious relationship:
letter of invitation from the EU citizen
copy of passport or ID of the EU citizen
proof that you met before the travel restrictions started
other supporting documents like photos, tickets, etc.
Getting a love contract for Austria
Unmarried partners looking to visit their boyfriend or girlfriend in Austria are in luck, as Austria is one of the most lenient countries when it comes to the travel ban exemption for binational couples. That's because there is no set requirement on how long you must have been in your relationship.
For more information, please contact your nearest Austrian embassy or consulate office.
Getting a love contract for Finland
On August 6th, 2020, Finland made it possible for foreign nationals to reunite with a Finish citizen, EU citizen, or foreign national residing in Finland.
According to the Finnish government, "relationships between people who live in different countries ("long-distance relationships") are accepted. Fundamentally, border inspectors trust the words of travellers. More detailed information may be inquired in isolated cases."
While it's not exactly stated which documents are required to enter, you might consider brining evidence or proof of your relationship. It's advised to contact the Finnish embassy for more information on the exact requirements prior to traveling.
Getting a love contract for France
When arriving in France to reunite with your partner, you'll need to request a pass (laissez passer) from the French consulate that allows you into the country. In addition, you will also need to submit the following information and documents along with your application for the exemption pass:
proof of residence in France for their partner
a return ticket
evidence of past relationship (photos, letters, emails)
For more information on how to get a laissez passer, visit the official website of the French Consulate of your place of residence.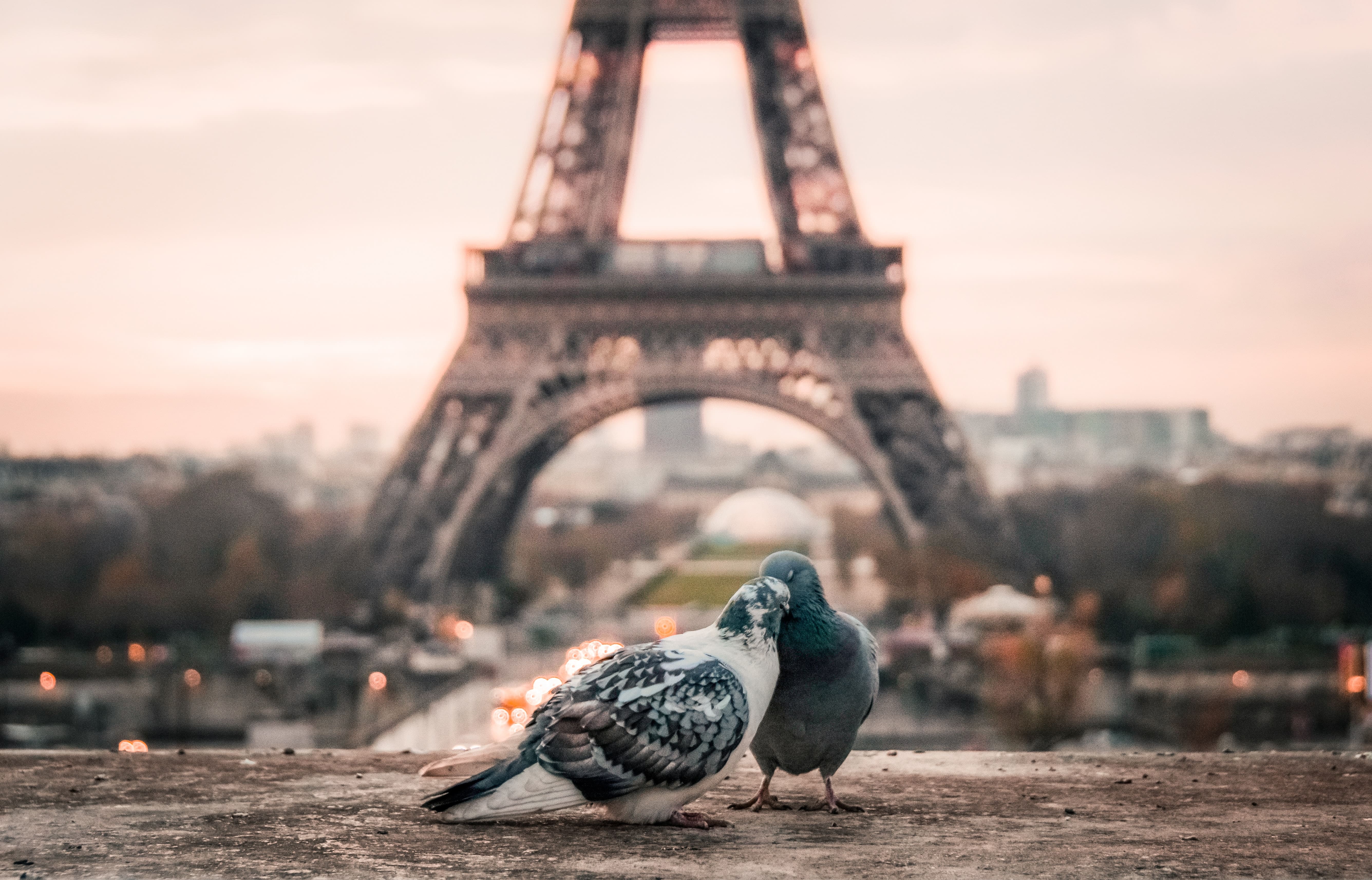 Getting a love contract for the Netherlands
If you are in a long-distance relationship with a Dutch resident and want to know how to get a love contract for Europe, then you'll be happy to hear that the Netherlands has a temporary arrangement with certain high risk countries.
Your partner must be a Dutch national or resident of another EU country. Unlike other sweetheart visas, third-country nationals or foreigners with Dutch residency are not allowed to bring their partners into the country.
When you arrive at border control in the Netherlands, you will need to provide the following documents:
A return ticket from the Netherlands
Any other documents needed for a short-stay visa (health insurance etc)
Evidence of the relationship
The Netherlands has some of the most strict rules for providing documents and evidence supporting a previous relationship. Besides being together for at least three months, you must have also seen each other in person twice during two separate trips, or once for a period of longer than four weeks. You will be asked to show proof of these trips using airline tickets or hotel reservations.
It's also advised to show other documents to the Dutch border control, including passport stamps, photos, or even third party statements from parents or friends.
If all goes well, you will be allowed to enter and stay in the Netherlands for up to 90 days within a 180-day period.
Tips on how to get a love contract for Europe
Although these new regulations make it easier for Americans and other non-EU citizens from other high risk countries to enter Europe to join their partners, it's important to remember a few crucial notes before traveling overseas.
As with all international travel, entry into the country is never 100% guaranteed. Although you may have the necessary forms and documents, entry into Europe is still at the discretion of the border control officers at the airport. That's why it's crucial to make sure you have filled out the correct forms and provided all the required documents and information before you arrive in the country. Check out our free love contract templates for you to use.
You should also read the specific visa guidelines needed to enter the country, regardless of the COVID-19 travel bans. While some countries allow certain citizens to enter visa-free, other citizens might be required to apply for a visa before hand.
It's also encouraged to book a direct flight into the country where you'll be staying. In most situations, your sweetheart visa only applies to the specific country you're visiting, which means other EU states might not recognize or deem your visit legal. If you go through border control in another country en route to your final destination, there is a chance that you will be denied entry.
Finally, remember that a sweetheart visa is a government-issued permit. Lying on your forms or providing false information can result in legal punishment or deportation back to your home country and is one of the 9 common reasons that your application will be refused.
Do I need to quarantine when arriving in Europe?
Depending on the country you are entering, you might be required to self-isolate or quarantine for 14-days once you arrive in your destination. Other countries might allow you to skip quarantine if you provide a negative COVID-19 test taken before your flight, or take a COVID-19 test at the airport.
Regulations and requirements for each country can change at any moment, so it's a good idea to check with the foreign embassy of your destination country before your flight.
Are you one of the thousands affected by the travel bans? We'd love to hear from you. Comment below.
IaM can help with your visa application to the United States, the UK & other countries
If you need help with a US visa, a UK Visa, or visa to Europe, including help with appointment booking obligations, IaM can help. For more information and advice on US immigration, UK immigration law and US visa applications or if you need any help or assistance please, reach out to your Visa Coordinator at IaM.

Latest posts by Tara Burgess
(see all)