Brexit: UK Nationals Face Hour Long Queues When Travelling to Europe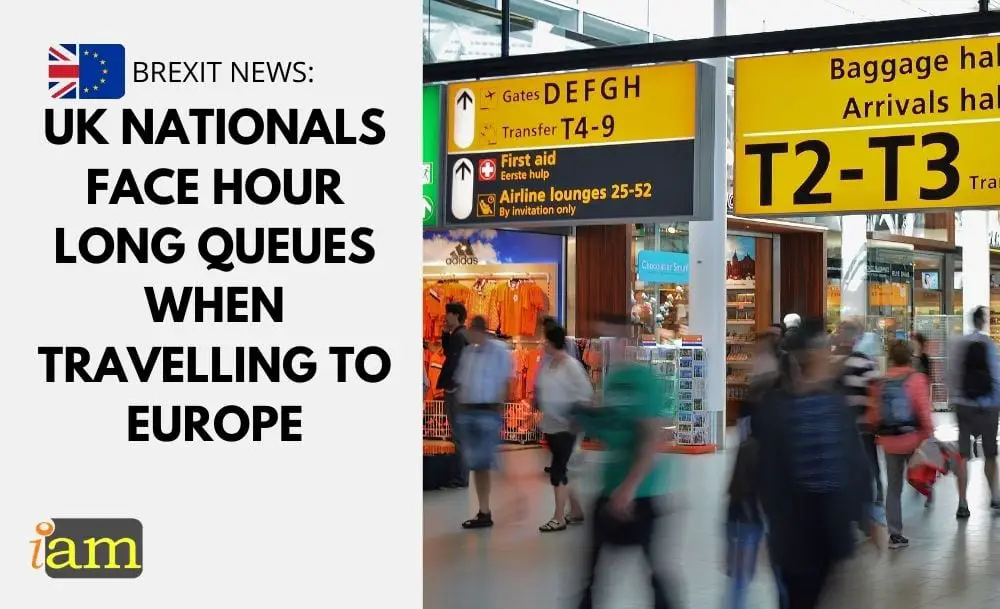 EU Confirms loss of using fast lanes
British travellers could face hours of delays and an extended wait at EU airports if e-gates are blocked.
Studies suggest the loss of access to automatic gates and the need for extra passport checks could delay British nationals by an extra hour as they move through some European airports.
Prime Minister Boris Johnson was said to be in a dispute with Brussels in a last-minute effort to keep the faster lanes open for British passport holders.
According to reports, the European Commission is trying to block Britons from using passport e-gates after Brexit. The European Commission has told British negotiators that keeping the gates open to UK nationals post-Brexit would breach EU law.
The issue has reportedly become a sticking point in the final weeks of talks between London and Brussels before the UK leaves the bloc at the end of the transition period.
The gates automatically scan biometric passports, removing the need for guards to physically check them. effectively saving time for travellers
Related posts:
Extended Delay Time On Journeys to Europe
The commission is understood to have advised EU member states that the e-gates could be used where a UK national is exiting its territory, but not on entry. Each British national passport would need to be stamped, adding time onto journeys.
Despite the EU's firm stance on this issue, the UK, which enables the citizens of Australia, Canada, Japan, New Zealand, the US, Singapore and South Korea to use biometric passports to pass through automatic gates on arrival to the UK, has proposed a reciprocal agreement with the EU on this issue.
The deal would enable EU citizens to use the same gates upon arrival in the UK, and vice-versa.
Potential Resolution: the EU Entry/Exit System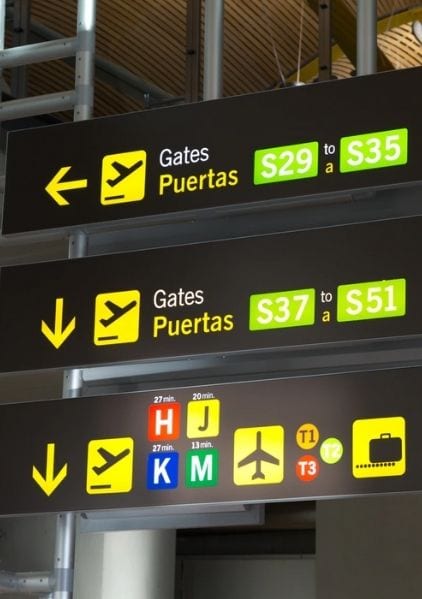 However, a new travel kiosk for biometric identification at airports has been revealed. These will form part of automatic gates and help eliminate the need for extra passport checks.
The first travel kiosk that will soon be placed at European airports for biometric identification of passengers has been revealed by IDEMIA, part of the consortium the eu-LISA awarded a contract for the delivery of a new shared Biometric Matching System (sBMS).
The new kiosk, which is GDPR-compliant and user-friendly, will capture high-quality biometric data, including face and four fingerprints data.
The Entry/Exit System (EES) is a new EU border security system, that will register data on the entry and exit of non-EU/EEA nationals in the Schengen Area.
The (sBMS), an important part of the EES, will be one of the world's largest biometric databases that will contain information for over 400 million third-country nationals, including facial images and fingerprints.
The EU will also launch ETIAS in 2022, an authorisation permit for visa-free travellers, which is to tighten EU border security.
What do you think about the possible wait times for travelling to Europe? Comment below.
IaM can help with your visa application to the United States, the UK & other countries
If you need help with a US visa, a UK Visa, or visa to Europe, including help with appointment booking obligations, IaM can help. For more information and advice on US immigration, UK immigration law and US visa applications or if you need any help or assistance please, reach out to your Visa Coordinator at IaM.