China Eases Travel Restrictions for Foreign Nationals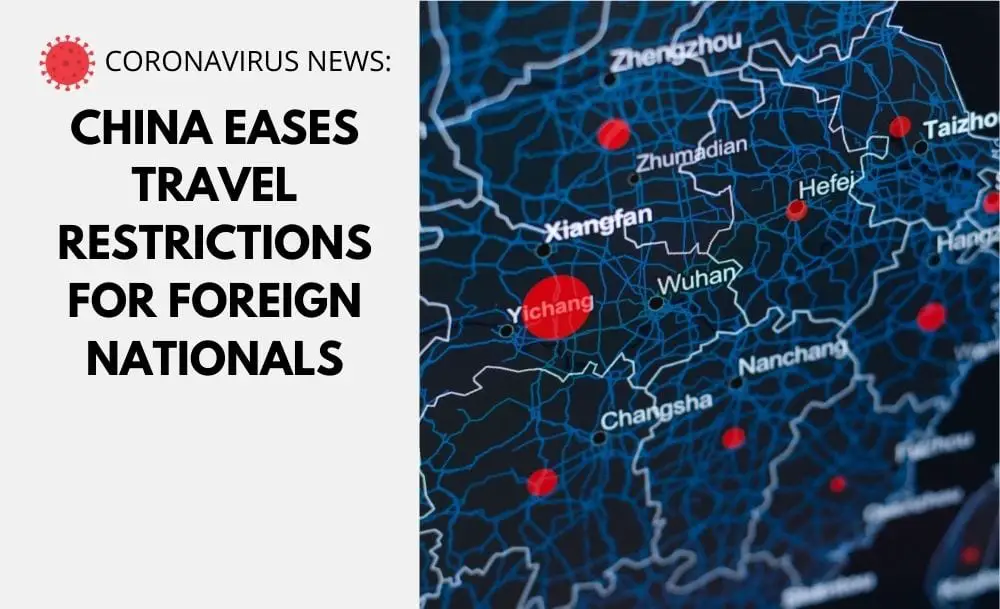 China moves on from coronavirus and eases travel restrictions for foreign nationals
How China Dealt with the Coronavirus – Timeline of the Coronavirus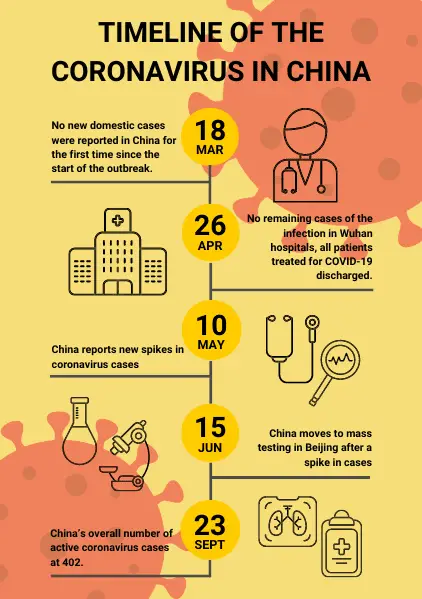 The central Chinese city of Wuhan, is considered as the epicentre of the outbreak of the coronavirus. On 31 December 2019, China alerted the WHO to several cases of unusual pneumonia in Wuhan.
The Chinese government was able to get on top of the outbreak and on 26 April, Wuhan was said to have had no remaining cases of the infection in its hospitals, with all patients treated for COVID-19 discharged.
On 18 March 2020, no new domestic cases were reported in China for the first time since the start of the outbreak. 
On 10 May, both China reported new spikes in coronavirus cases.
On 15 June, China moved to mass testing in the capital, Beijing, after a spike in cases connected to a major wholesale food market.
China has been quick and decisive in dealing with the coronavirus. It implemented lockdowns in cities and regions across the country, resulting in about 760 million people being subject to restrictions. Every time an area showed a spike in cases, a lockdown followed.
China is on the other side of the pandemic: after weathering 85,307 coronavirus cases, and 4,634 deaths, the country is reporting just a handful of daily cases. On 23 September, China's overall number of active coronavirus cases was 402.
Wuhan appears to have moved on from the virus. In Augist, thousands of revelers gathered in an open air water park for an electronic music festival — without any masks or social distancing measures in sight.
This was hailed as a public relations success by the Chinese authorities to show that the authorities in China had been able to get the pandemic under control.
Whilst in places like the US, people were commenting that something seems "off" that the epicentre where the pandemic began is now partying whilst numbers in the US were soaring.
China loosens travel restrictions for foreigners
Nearly five months after China eased restrictions on inter-provincial travel, the country has announced that foreign nationals with valid permits can arrive in China but will have to test for Covid-19 and complete a 14-day quarantine.
The Chinese Foreign Ministry and National Immigration Administration said in a statement that effective 28 September, foreign nationals holding valid Chinese residence work permits are allowed to enter the country without needing to apply for a new visa.
The above-mentioned personnel shall strictly abide by the Chinese regulations on epidemic prevention and control — Foreign Ministry and National Immigration Administration
Other measures in the announcement issued on 26 March will continue to be implemented.
While ensuring effective epidemic control, the Chinese government will continue resuming people-to-people exchanges in a step-by-step and orderly manner.
As of 23 September, China had 10 new imported cases and no new local cases or deaths, with a total of 168 confirmed cases still being treated, and 6,864 close contacts of previous cases still being monitored.
Related posts:
Who are allowed entry into China?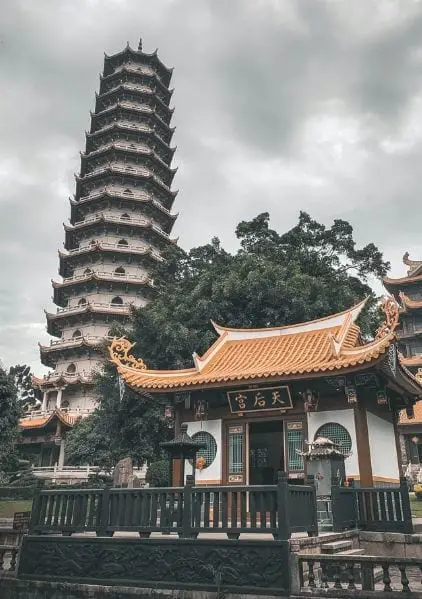 China is allowing foreign nationals holding valid Chinese residence permits for work, personal matters or family reunion to enter China without applying for new visas.
If these permits expired after 28 March, the holders could apply for new visas through Chinese embassies or consulates.
In March, the ministry suspended entry of foreigners with valid visas and residence permits in China, as the epidemic spread worldwide.
Entry for foreign nationals holding business travel cards was also suspended, and visa-free transits in Hainan, Shanghai, Guangdong and Guangxi for tour groups
Although entry with diplomatic, service, courtesy or C visas were not affected.
China has gradually allowed more foreign nationals to enter, after thousands were stranded abroad by border closures and a drastic reduction in international flights.
In August, China eased entry restrictions for visitors from 36 European countries with a valid residence permit, allowing them to apply for a visa without an invitation letter.
Countries allowed to apply for a visa to visit China
The following countries can apply for a China visit visa: 
Albania
Austria
Belgium
Bosnia and Herzegovina
Bulgaria
Croatia
Cyprus
Czech Republic
Denmark
Estonia
Finland
France
Germany
Greece
Hungary
Iceland
Ireland
Italy
Latvia
Lithuania
Luxembourg
Malta
Montenegro
Netherlands
North Macedonia
Norway
Poland
Portugal
Romania
Serbia
Slovakia
Slovenia
Spain
Sweden
Switzerland
United Kingdom
After entering China, the government all visitors should comply with the epidemic prevention regulations in the areas they are visiting.
Do you have plans to travel to China? Comment below!
IaM can help with your visa application to the United States, the UK & other countries
For visa advice, contact your iam coordinator, reach out to your Visa Coordinator at IaM.