England puts Portugal back on the coronavirus quarantine list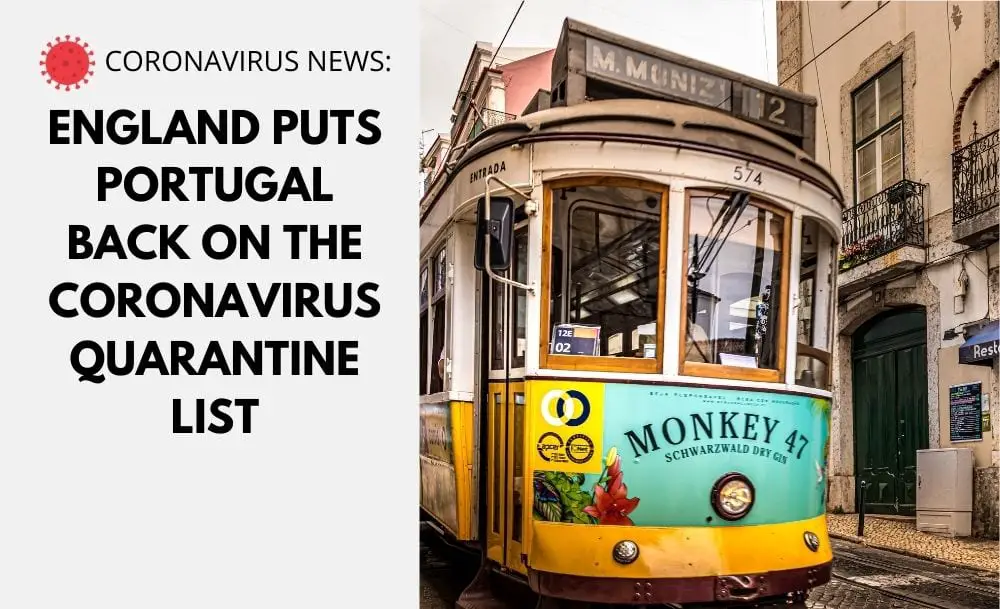 Portugal has been placed back on the list of countries from which travellers must quarantine when entering England. This is less than a month after Portugal was placed on the safe list.
In line with the UK's new regional policy, the UK transport minister Grant Shapps confirmed that anybody arriving in England from Portugal, excluding the Azores and Madeira, after 4 a.m. on Saturday 12th September will need to self-isolate for 14 days.
"Through enhanced data, we now have the capability to assess islands separate to their mainland countries," Shapps said. Using the new policy and "enhanced data" has allowed England's latest decision that followed the move to impose restrictions on seven Greek islands earlier a few days ago.
The move, as usual, followed consideration of COVID-19 infection data. The aim is to limit the number of coronavirus cases imported from overseas.
Another European or Schengen country that has been removed from the safe travel list is Hungary. Along with French Polynesia and Reunion. At the same time, Sweden has been added to England's safe list. 
The Foreign, Commonwealth and Development Office (FCDO) first issued a blanket warning against all non-essential international travel in March, including Sweden & Portugal. The UK then introduced a compulsory 14-day quarantine for arrivals from overseas in early June.
The following month, the four UK nations unveiled lists of "travel corridors", detailing countries that were exempt from the rule. The UK quarantine restrictions were lifted and the list now contains more than 80 countries as it has periodically updated that list.
Adding and removing countries has been based on their coronavirus infection rates and how they compare with the UK's. In July, the Portuguese government expressed "regret" at the UK's decision to continue to exclude it from the safe travel list.
The country's foreign minister had previously said he hoped an "air bridge" between the UK and Portugal could be secured by the end of June. But only on Saturday 22nd August at 04:00 was Portugal added to the UK's travel corridor of safe countries.
Related posts:
Sweden added to UK safe list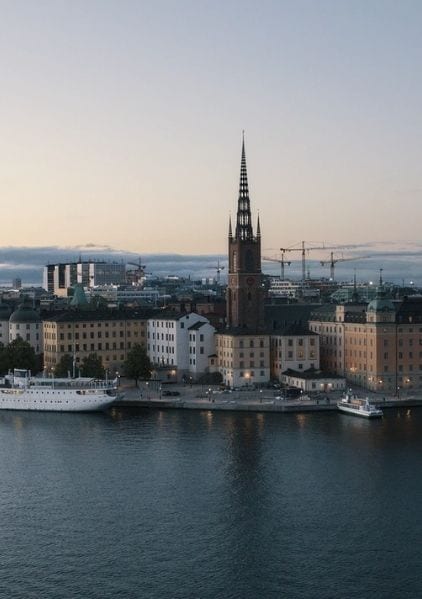 Sweden pursued a different coronavirus strategy than other countries, in confronting the coronavirus pandemic. It did not impose any lockdowns and it is thought that it maintained a herd-immunity strategy.
Sweden had the highest death tally in 150 years during the first six months of 2020. The Scandinavian country has been "lockdown-free" and saw new coronavirus infections drop significantly by July.
After reporting no new cases on September 6 and 7, infection rates jumped again to 573 on September 8. Despite this, its seven-day case rate has dropped to 11.6 per 100,000 people in recent weeks.
The Swedish Ministry for Foreign Affairs currently advises Swedish citizens against non-essential travel to the UK until 23 September 2020.
The EU travel ban via Sweden has been extended until 31 October. Swedish and British citizens, travelling to Sweden from the UK, are not affected by the entry ban. Nor does the entry ban prevent travel within the EU (including the UK).
Earlier this week, seven Greek islands were added to England's quarantine list.
Britain's constituent nations have different quarantine policies. Portugal was placed on Wales' and Scotland's quarantine lists earlier this month.
People who do not self-isolate when required can be fined up to £1,000 in England, Wales, and Northern Ireland. In Scotland, the fine is £480, and up to £5,000 for persistent offenders.
What are your thoughts on the UK's lifting of quarantine measures for Sweden and adding Portugal & Hungary? Comment below!
IaM can help with your visa application to the UK, Portugal, Sweden & other countries
If you need help with a UK Visa, or visa to Europe, including help with appointment booking obligations, IaM can help. For more information and advice on Schengen visas, UK immigration law and UK visa applications Or If you need any help or assistance please, reach out to your Visa Coordinator at IaM.