US and UK 'in talks over quarantine-free air bridge between London and New York'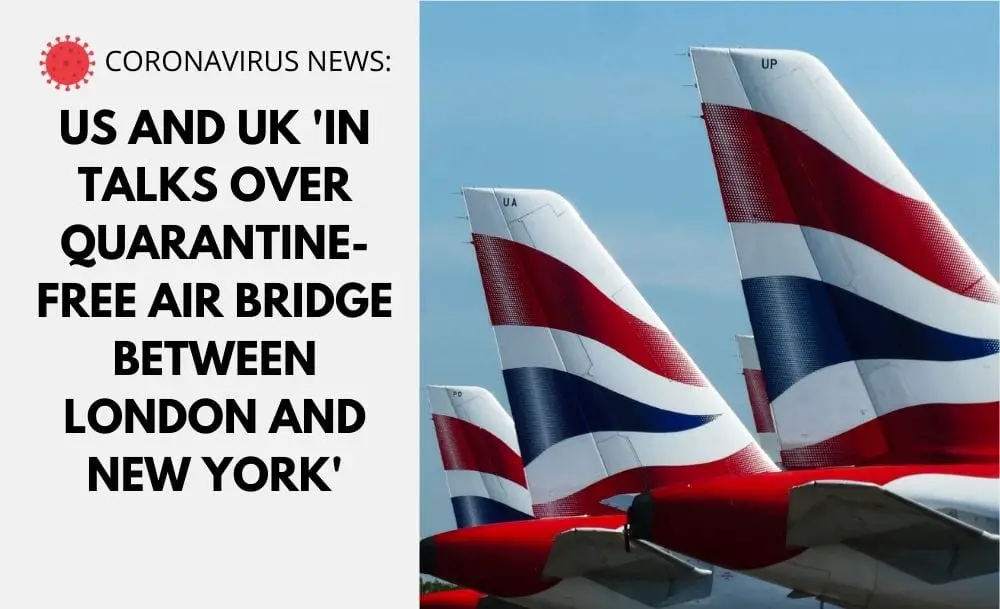 Currently, people based in the UK are restricted to travel to the US. Certain categories of travellers are permitted to travel to the US. If you don't currently have one of those exemptions or do not fit into the limited types of travellers allowed, if you wanted to travel from the UK to the US, you will have to do so through another country and by waiting for 14 days.
On the other hand, although there is no restriction for travellers from the US to travel to the UK, those who fly into the UK from the US are subject to quarantine rules and have to self-isolate for two weeks.
However, it is being reported in the FT and the Telegraph that quarantine-free travel between London and New York is being discussed by UK and US officials under plans for a transatlantic "air bridge".
"There are discussions going on at a very senior level around opening up London and New York," a source told the Daily Telegraph.
"They are at a very early stage but it is vital to get business going with a major trading partner especially as we near Brexit."
The US has the most coronavirus cases and deaths of any country in the world.
With New York once being the epicentre of the US outbreak of coronavirus, it now has the lowest rate of infections in the US.
UK officials urge ministers to relax US travel restrictions
Diplomats say easing of rules would boost transatlantic commerce and could smooth trade talks
Senior UK officials are pushing the prime minister's office to relax restrictions on travel to the US. The argument is that the blanket enforcement of quarantine measures risks harming UK business interests.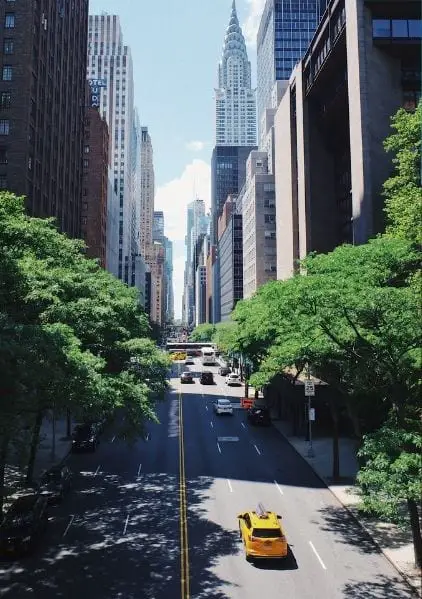 Trade officials and diplomats are asking for the government to drop its quarantine requirements for travellers from the US and citing that coronavirus is under control in some states, especially around New York.
It is argued that the relaxation of travel between the two countries would help stimulate transatlantic commerce and help smooth the path of a potential trade deal currently being negotiated between the two countries.
The Prime Minister's office has so far resisted the changes and the arguments. It has focussed on trying to keep the virus under control. Furthermore, it is thought that if the quarantine measures are changed for the US to allow travel from regions like New York, the UK will have to do the same for Europe.
This will be a difficult change in tactic as the UK has so far resisted any calls to quarantine travel from certain parts of countries. As an example, Spain has been lobbying the UK government not to have quarantined the whole country, as the islands did not show any increase in numbers.
As the UK updates its quarantine list every 14 days, ministers have not wanted to switch to a region-by-region basis. The FT reports that one British official said there had been "lots of discussions" about taking a regional approach, but it had been seen as impractical.
Exceptions being considered were some island groups, like the Portuguese island of Madeira or the Spanish Canary Islands or Balearics might be exempt, but ministers are cautious about even following that route.
"There's a problem that if you do a regional breakdown for one country, others could demand the same treatment and you'd open the floodgates," said one government official. "It's certainly not being considered for the other side of the Atlantic. It wouldn't work in America — what would you do, put a physical border around some states?"
Since being at the epicentre of the COVID-19 outbreak and getting on top of the numbers, New York (and the Tri States of New Jersey & Connecticut) have put in place a quarantine requirements for anyone, including US citizens travelling into the state.
New York has also established roadside checkpoints to make sure people returning from high-risk parts of the US are complying with local quarantine requirements.
But the disruption of trade and travel between Britain and the US, which is particularly lucrative between London and New York, remains a source of contention inside the British government.
Last year, there were more than 14,000 flights between New York's JFK airport and London Heathrow, making it the busiest international long-haul route in the world.
"It doesn't make sense to force everyone who goes to the US to quarantine for two weeks afterwards — we could easily take a regional approach, and carve out the tri-state area [of New York, New Jersey and Connecticut] for example," said one person briefed on the discussions.
Another said: "Senior ministers have been debating this for a while, but so far the argument has been that since we are unable to track people's movements when they get to the US, a blanket quarantine requirement should remain in place."
Covid-19 cases have surged in recent weeks in the US, but mostly in states that removed lockdown restrictions early, especially in the south and west of the country.
Florida became the second US state to pass the 500,000 coronavirus cases milestone and announced more than 5,000 new cases per day. This is compared to New York, which has had relatively low numbers of coronavirus since mid-June.
When asked about plans for a UK-NY travel corridor, a Department for Transport spokesperson said: "Conversations between governments in other countries on a whole range of issues take place regularly.
"Public health remains the UK's top priority and we are committed to tackling this virus while enabling a sustainable and responsible return to international travel.
"We keep the data for all countries and territories under constant review, and will not add a country to our travel corridor list unless safe to do so."
Although dismissed, there are reports that New York could be excluded from the requirement to quarantine on arrival from the US by the end of the year.
The UK's Transport Secretary, Grant Shapps last week indicated that regional variations in the programme could be considered for certain areas with low infection rates, especially islands, citing Spain's Balearics as an example.
With many UK ministers still concerned about the high infection rate in other parts of the US. Another senior figure pointed out: "It seems to have missed everyone's attention that Trump isn't allowing anyone in [to the US] right now."
What are your thoughts on the UK and US opening up for travel? Comment below.
If you need any help or assistance, reach out to your Visa Coordinator at IaM.