STA Travel Ceases Trading Due to Covid-19 Pandemic
STA Travel, the UK-based student and youth travel company, last week ceased trading due to the impact of the Covid-19 pandemic on the global travel industry.
Established in 1971, STA Travel operated from 50 locations and 500 jobs are at risk around the UK.
In Australia, the travel company, which once had 70 stores reduced shops to just 27 this year. About 180 staff are expected to lose their jobs in Australia.
In New Zealand, STA had 11 travel shops, and subsidiary IEP (International Exchange Programs).
STA has almost 20 stores in South Africa which are now all closed.
The firm was started by two Aussie backpackers in the 1970s and spread around the world.
STA Travel, which originally stood for Student Travel Australia, but was later rebranded Student Travel Association, specialises in long-haul, adventure and gap year travel.
It also traded as Bridge the World Travel after STA Travel Group bought the Bridge the World brand from Stella Travel Services UK.
Bridge the World brand name was used for targeting the over 50s market from 2010. Bridge the World was originally founded in 1989 and had a history of specialising in long-haul travel. 
In New Zealand, STA also had a subsidiary called IEP (International Exchange Programs), which helped young travellers get working holiday visas.
Its parent company, Diethelm Keller Holding, based in Switzerland, filed for insolvency on August 20, after stating that the pandemic had "brought the travel industry to a standstill".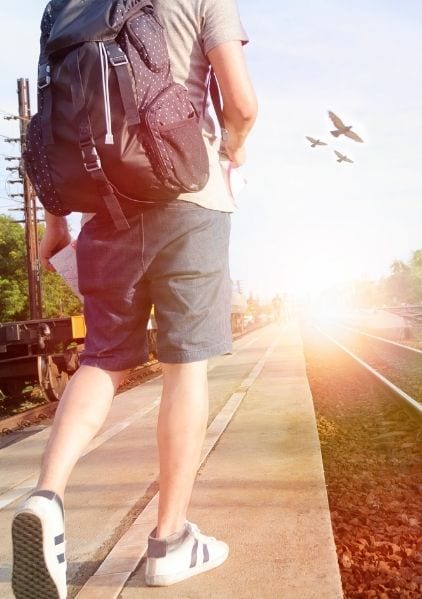 STA Travel entered administration and ceased trading the next day.
It is expected that the number of people currently abroad or with bookings with STA Travel is reported to be low, due to the coronavirus pandemic as travellers returned from holidays since travel restrictions came in and the effects of the pandemic were beginning to bite in March & April.
Since then, few travellers have booked new trips with the operator and rather have been cancelling trips.
STA Travel offered airfares, adventure tours, and holidays to a number of destinations around the world. It focussed on student travel, trips for young people, gap years and volunteer projects.
Rory Boland, Which? travel editor has stated that "most STA Travel UK customers have found it impossible to get refunds in recent months for cancelled package holidays, often for very significant sums of money. Anyone with a booking, still waiting for a refund, or those holding a refund credit note will be able to get their money back through the CAA's ATOL scheme. Flight-only tickets booked with STA should still be valid. Passengers should contact their airline to check."
"The travel industry has endured a disastrous year, and many other companies will be on the brink of collapse. The government must urgently step in to provide much-needed support if this industry is to survive the next few months."
What does STA Travel say?
An STA Travel statement said: "The global impact of the coronavirus pandemic has brought the travel industry to a standstill. Over recent months, we have taken decisive measures to secure the business beyond Covid-19.
"However, sales have not picked up as anticipated due to consumer uncertainties, further restrictions and renewed lockdown measures, which are expected to largely continue into 2021. This week, it was announced that STA Travel's Swiss parent company, STA Travel Holdings AG, had filed for insolvency.
"Today, as a result of that decision, and upon reviewing the UK business, we have been left with no choice but to cease trading with immediate effect."
How did Coronavirus force STA Travel out of business?
Coronavirus has particularly hit long-haul specialists like STA, which arranged tailor-made trips, stated Simon Calder, travel editor of the Independent.
The combination of High Street rents, lack of income and demands for refunds was made worse when Australian airline Qantas announced it would not be running intercontinental flights to and from Australia before the second half of 2021.
"Clearly the parent company… had to look at the future and just decided that there was no chance of business coming back at anything like the necessary amount before next year,"
Depending on which territory you were a customer of STA Travel, your rights for refunds and your money will differ.
Questions and Answers
What should UK customers of STA Travel do?
The Association of British Travel Agents (ABTA) has specific advice set out on its website for STA Travel customers that have made holiday and travel arrangements. What customers should do next will depend on what holiday and travel arrangements they have booked and how they paid for them.
The website of STA in the UK states:
"Following the insolvency of STA Travel Holdings AG, STA Travel UK has now ceased trading and the directors are taking advice on next steps for the business. We encourage you to reconfirm your travel arrangements directly with the travel providers of your booking. This includes airlines, tour operators, accommodation, transport and/or insurance providers. You may also refer to the Civil Aviation Authority (CAA) or Association of British Travel Agents (ABTA) for more information, where you will find details of what to do and who to contact if you require further assistance. We would like to apologise for the circumstances, and would like to thank customers for their support through these difficult times. We wish you all the best for the future. STA Travel"
"The majority of holidays sold by STA Travel Limited were flight-inclusive packages and these were protected by the CAA's ATOL scheme, as well as scheduled airline tickets under its IATA licence and as agent for the airline,"

statement from ABTA
STA Travel Limited also sold packages which did not include flights and were protected by ABTA as well as holidays as an agent for other tour operators.
If you booked a package holiday through STA Travel and the holiday is provided by another tour operator, you'll need to contact the tour operator named on your paperwork or ATOL Certificate. Your tour operator should be able to confirm that your booking will proceed as normal. You can get more advice from ABTA here.
The Australian and UK website now confirms that administrators have been called in.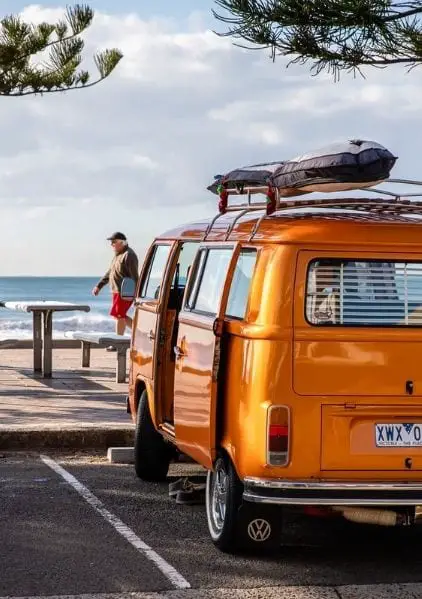 Australia:
No refunds as Aussies owed thousands as STA Travel goes into administration amid pandemic
The administration will affect travellers who are waiting for refunds on cancellations because of the pandemic.
Some travellers have been trying to get a refund from the firm for five months.
STA Travel Australia's website is more comprehensive and gives a Q&A on the appointment of Administrators.
Administrators for STA Travel say they will not offer refunds to customers who cancelled their holidays because of the COVID-19 pandemic.
In the meantime, Deloitte has told customers they will not be able to get cash refunds for cancelled trips.
The advice in Australia is to contact airlines and hotels directly, even ask credit card providers for chargebacks.
"Customers holding bookings should contact their airline, hotel or travel operator regarding the status of those bookings. You can also consider contacting your credit card provider if travel bookings were paid by credit card."

advice for Australian clients of STA Travel
"The collapse of STA Travel in Australia and NZ is certainly related to trading conditions caused by the pandemic, and has been preceded by its Swiss holding company recently filing for insolvency," said Jason Tracy, appointed administrator from Deloitte .
"We are undertaking an urgent assessment of the financial position of the Group's business to consider options that may be available, including engaging with any other appointed insolvency practitioners to the Swiss Group to determine if a global restructure or business sale might be achieved."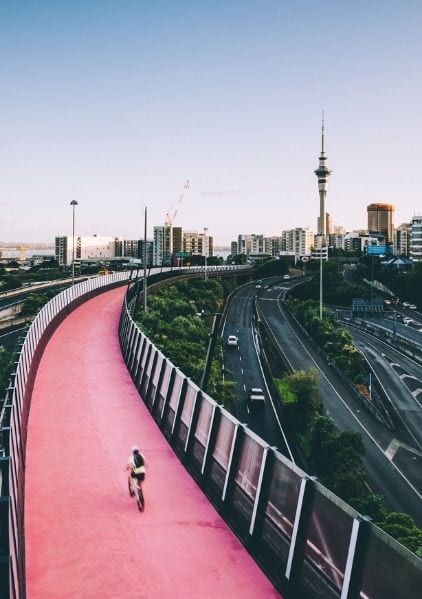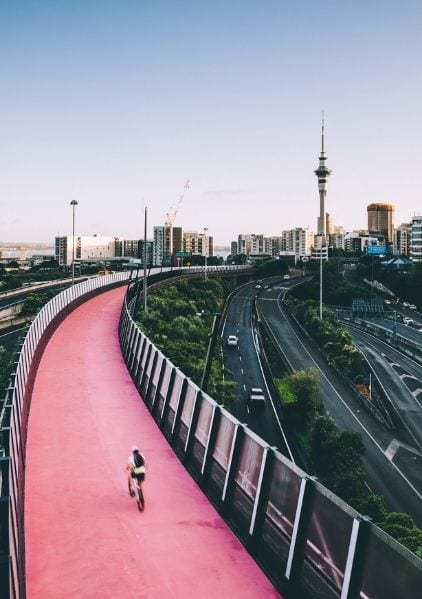 NEW ZEALAND:
STA Travel Group insolvency causes chaos for young travellers
In New Zealand, young travellers are awaiting news from administrators assessing the financial situation of STA Travel's New Zealand operations.
Some people said they spent weeks and months battling for refunds since the pandemic hit and were promised refunds or credit notes by STA.
Unfortunately, they were unable to get an answer about what happened to their money.
The notice of the website of STA New Zealand is the same as that of the UK website.
Consumer NZ is warning STA customers they will be treated as unsecured creditors and may never see their hard-earned cash.
Jon Duffy from Consumer New Zealand said travellers who had money tied up with STA Travel would be treated as unsecured creditors by the administrators.
"Which means when the company is wound up, whatever money is left over is paid to the secure creditors like the banks and stuff and if there is anything else left after that, whoever does the administration will divvy that out amongst consumers but it is [very unlikely] any consumer is going to get their full money back."
NZ firms face uncertain wait after STA Travel ceases trading
New Zealand businesses owed money by STA Travel are also facing uncertainty after the filing for insolvency.
Tourism Holdings Ltd chief executive Grant Webster is among New Zealand operators waiting for payment for last summer's bookings.
Between the company's Kiwi Experience business and rental motorhome business, he says the amount owed is in the hundreds of thousands of dollars.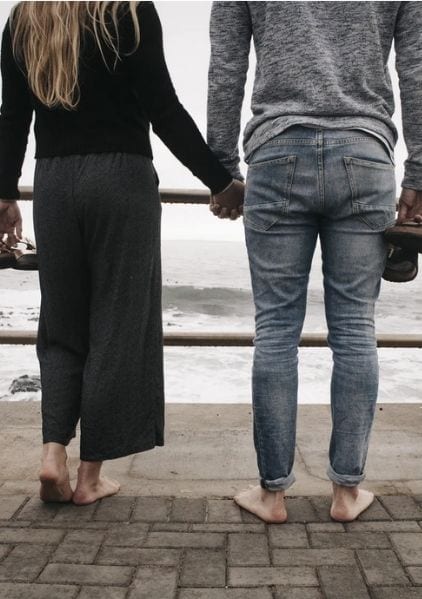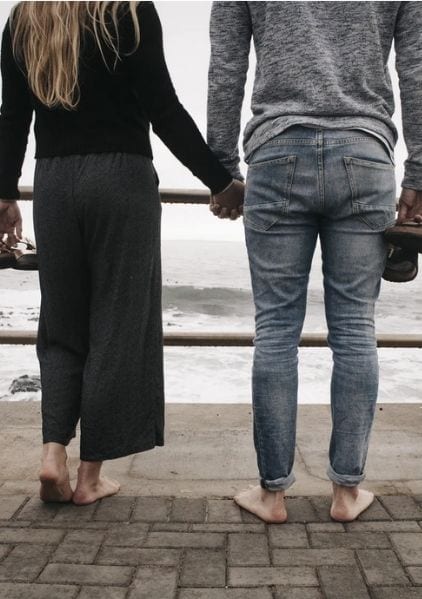 South Africa:
South Africans asking: 'Will we get our refund' from STA Travel?'
In South Africa, hope for the travel industry saw the much-needed lifting of lockdown Level 2 travel restrictions, allowing for interprovincial travel.
But for STA Travel, the ban had already done too much damage to resume business as usual. This comes as international borders remain closed in South Africa.
In South Africa, STA Travel is bankrupt, and has been forced to close its stores in South Africa.
In a short statement, STA Travel South Africa informed customers that it had ceased trading and that consultants would not be able to assist them at this time.
Worried clients are concerned about large refunds still due to them after they were forced to cancel their overseas trips due to the global coronavirus pandemic.
On its South African website, STA Travel said that the local company has ceased trading.
It reads: "Due to the recent announcement that STA Travel South Africa has ceased trading, unfortunately our travel experts are unable to assist you at this time. Please be assured that if you had a previous booking with us, or hold a live booking, you will receive further communication in the coming days. We are sorry for the inconvenience and the limited information available to you at this time."
As STA Travel SA filed for liquidation, travellers will be the last to get a payout, says the National Consumer Commission's director of prosecution, Joseph Selolo.
"They are the very last one because you still have the costs of the sequestration plus amounts for the liquidators, statutory obligations, salaries for employees, so ordinary people that paid any travel funds, they rank very low."
The challenge comes from the fact that this entity is now in liquidation. Effectively, the company is dead.
Joseph Selolo, Director of Prosecutions – National Consumer Commission
Liquidation stays any legal proceedings… People who paid any travel funds will rank very low [in order of payment priority].
Is there anything that we can do for you? Are you affected by STA going out of business?
Will it be helpful if we could help anyone with their visa or work abroad applications and programs?
What are your thoughts on STA going out of business? Comment below.
If you need any help or assistance, reach out to your Visa Coordinator at IaM

STA Travel Group's Voluntary Administration Appointment in Australia & New Zealand
In Australia & New Zealand, Deloitte has been put in as administrators for STA Travel. They have put together a FAQ to answer some questions you may have. It covers; STA Travel Pty. Ltd. ACN 004 801 512, STA Travel Academic Pty Limited ACN 626 947 046 and IEP Pty Limited ACN 069 168 412
The Administrators are assessing the financial position of the Companies to determine the viability of a recapitalisation, sale and/or asset realisation strategy.
IaM can help with your visa application to the UK, Australia, New Zealand, South Africa & other countries.
If you need help with a UK Visa, or Youth Travel & Exchange Programs or Working Holiday Visas, including help with securing youth employment, IaM can help.
If you have been particularly affected by IEP's demise, get in touch and we can try to take over from any arrangements at risk.For more information and advice on travel, UK immigration law and UK visa applications Or If you need any help or assistance please, reach out to your Visa Coordinator at IaM.
What are your thoughts on the demise of STA Travel? Comment below!