New York City adds quarantine checkpoints and local travel restrictions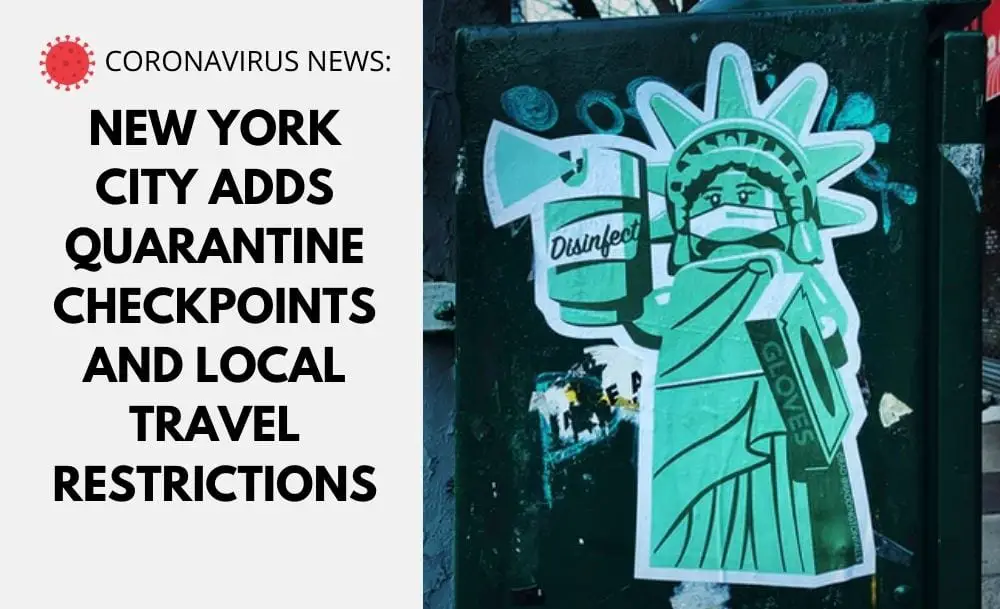 New York, the state once considered the epicentre of the coronavirus outbreak in America, has made substantial progress in suppressing its outbreak.
To recover and open up its economy, a 14-day quarantine travel advisory announced, in June, by the Governors of New Jersey, New York and Connecticut for people travelling to New York, New Jersey & Connecticut from states with increasing rates of COVID-19 are advised to self-quarantine for 14 days.
The 14-day quarantine travel advisory applies to anyone travelling from certain US states identified as having a positive COVID-19 test rate higher than 10 per 100,000 residents or have a 10% or higher positivity rate over a seven-day rolling average.
The self-quarantine is voluntary, but compliance is expected.
In a notice by New Jersey state, the confirms that "in response to increased rates of COVID-19 transmission in certain states within the United States, and to protect New York's successful containment of COVID-19, the State has joined with New Jersey and Connecticut in jointly issuing a travel advisory for anyone returning from travel to states that have a significant degree of community-wide spread of COVID-19."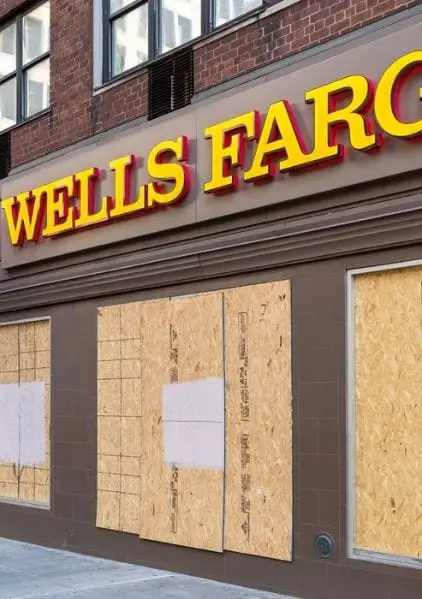 From Wednesday, 5th August, New York City has toughened up its defences from travellers from other states by setting up quarantine checkpoints. The checkpoints at "key entry points" along the main bridges and tunnels into the city to screen for incoming travellers from more than 30 US States that have bad coronavirus outbreaks. This includes travel by train, bus, car, plane and any other method of transportation.
"Travelers coming in from those states will be given information about the quarantine, they will be reminded that it is required, not optional," New York City Mayor Bill de Blasio said Wednesday at a press briefing. "They'll be reminded that failure to quarantine is a violation of state law and it comes with serious penalties."
It has been reported that a fifth of all new coronavirus cases in New York City is from out-of-state travellers.
A new agency, Test & Trace Corps, is being deployed in teams to public transport hubs like Penn Station and the Port Authority Bus Terminal starting Thursday. They are checking in on travellers through calls and text messages.
Dr Ted Long, head of New York City's Test & Trace Corps, said that "if we can't get through to you on the phone, we've deployed teams that are now knocking on your door and making sure you're safe."
"We want you to come into New York City, but we need you to safely separate for two weeks when you arrive to keep New York City safe," he said.
Long said the city will help those quarantining with free food deliveries, assistance with medications, telehealth services or "even a hotel stay."
"We know that it's not easy to get through a two-week period of safe separation, but it's incredibly important and were going to do everything in our power to help you," Long said.
New York Governor, Andrew Cuomo, alongside New Jersey Governor, Phil Murphy, issued the joint travel advisory in June, ordering travellers coming from other US states with significant Covid-19 outbreaks to self-quarantine for 14 days. The original order applied to only nine states. Since then, that list has grown.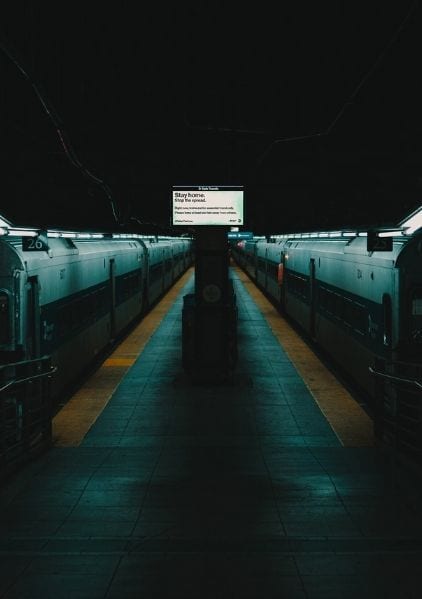 Travellers by air to New York, from the other states on a quarantine list, are to fill out a traveller form to ensure compliance with the travel advisory and quarantine. Failure to fill out the form could also result in a fine.
The city has also partnered with hotels, train, bus and car rental companies, requiring anyone booking a stay in New York City to fill out a travel form so the Test & Trace Corps can locate them and monitor travellers in isolation, Long said.
People who do not follow the state's order can be fined and faced with a mandatory quarantine. Fines will be $2,000 for the first violation, $5,000 for the second and up to $10,000 if they cause harm.
People from the listed States are expected to voluntarily quarantine for 14 days on arrival to the State. Other people are encouraged to report rule-breakers. Although encouraged, but not mandatory, you are also asked to have a PCR test taken.
"We need to make sure that quarantine becomes stronger every day. That that law comes to life more every day" de Blasio said. 
The list of states and territories currently subject to the travel restrictions are:
Alabama (added 6/24/20)
Alaska (added 7/21/20)
Arkansas (added 6/24/20)
Arizona (added 6/24/20)
California (added 6/30/20)
Florida (added 6/24/20)
Georgia (added 6/30/20)
Iowa (added 6/30/20)
Idaho (added 6/30/20)
Illinois (added 7/28/20)
Indiana (added 7/21/20)
Kansas (added 7/7/20)
Kentucky (added 7/28/20)
Louisiana (added 6/30/20)
Maryland (added 7/21/20)
Minnesota (re-added 7/28/20)
Mississippi (added 6/30/20)
Missouri (added 7/21/20)
Montana (added 7/21/20)
Nebraska (added 7/21/20)
Nevada (added 6/30/20)
New Mexico (added 7/14/20)
North Carolina (added 6/24/20)
North Dakota (added 7/21/20)
Ohio (added 7/14/20)
Oklahoma (added 7/7/20)
Puerto Rico (added 7/28/20)
Rhode Island (added 8/4/20)
South Carolina (added 6/24/20)
Tennessee (added 6/30/20)
Texas (added 6/24/20)
Utah (added 6/24/20)
Virginia (added 7/21/20)
Washington (added 7/21/20)
Wisconsin (added 7/14/20)
Note: Delaware and the District of Columbia were removed on 8/4/20
This list will be updated regularly.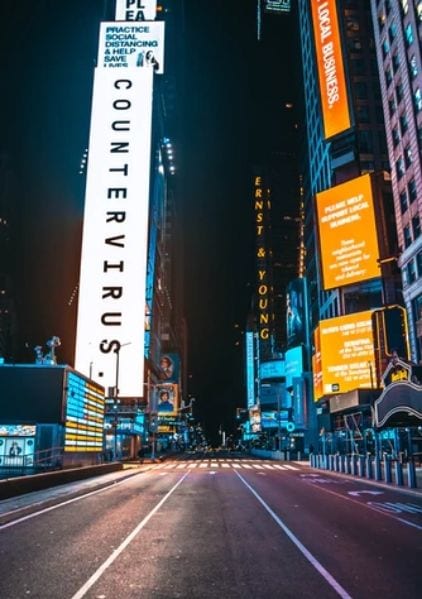 Testing
Testing is available to everyone in New Jersey, New York and Connecticut and is strongly encouraged for those who travelled to areas heavily impacted by COVID-19.
What are your thoughts?
Could these travel restrictions be the start of the future of travel? New York, New Jersey and Connecticut are following the examples that Europe have done in handling travel in the age of Coronavirus.
Will we see that these quarantine, exemptions and testing as part of the future of global travel? For the time being, there seems no other choice.
What are your thoughts on this? Comment below.
If you need any help or advice, reach out to your visa coordinator at IaM.