US State Department lifts advisory for international travel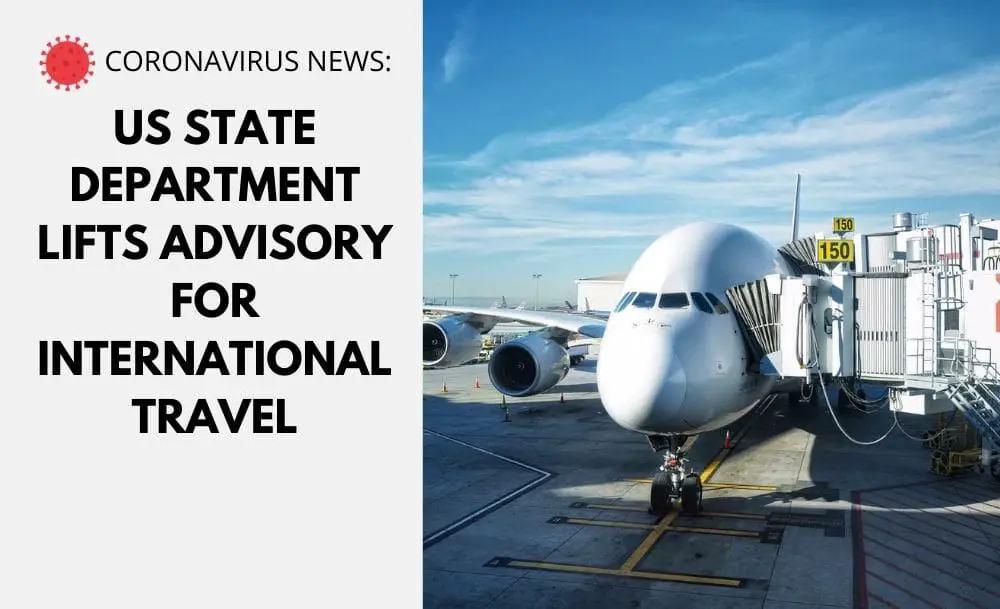 The State Department however still urges citizens to 'reconsider' travel to Europe due to COVID-19
The US State Department has lifted its travel advisory advising Americans against travelling during the coronavirus pandemic after more than four months. It has confirmed that it would now look at countries on a case-by-case basis.
The US State Department on Thursday issued a new advisory for Europe urging US citizens to reconsider plans for travel due to increasing cases of Covid-19 in Europe.
The Travel advisory, at the highest alert level as a level 4; Do Not Travel, was in place since March 19th, when the State Department first implemented it as the coronavirus engulfed parts of Europe and China. On Thursday the department confirmed it would lift the advisory in collaboration with the Centres of Disease Control and Prevention (CDC).
The US Centers for Disease Control (CDC) then issued, on Friday, a Level 3 travel health notice for Europe after the number of confirmed coronavirus cases has increased and a number of reports state that Europe is going through its "second wave" of the coronavirus outbreak. 
Coronavirus Resurgence in Europe
Europe has made great strides with the virus after being the epicentre of the pandemic. It suffered from a great number of cases and deaths but eventually managed to get on top of the outbreak. Europe has recorded more than 3.3 million cases of COVID-19 and 212,861 deaths from the virus.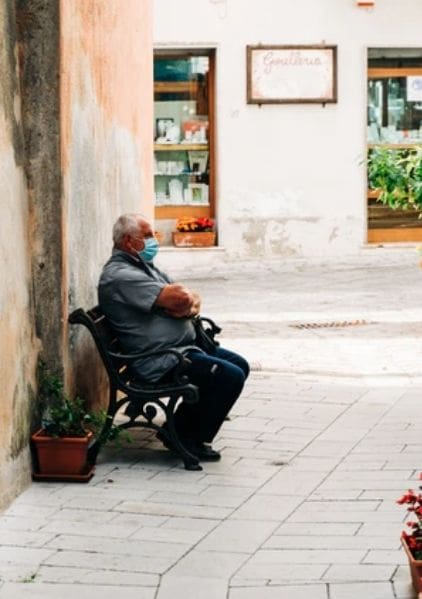 The UK, Spain, Italy and France were all badly hit with the virus but managed to bring the numbers down. Italy saw a number of days when there were no new cases of coronavirus reported.
After a period of tough lockdown measures and travel restrictions that were put in place since March 2020, the infection rates slowed down. Since then, the borders within the European countries mostly opened to each other slowly with a few still retaining restrictions on entry. Now many European countries are facing new virus cases flare-up in clusters after easing restrictions in an effort to limit the economic fallout of the lockdowns.
Italy, which has had low daily COVID-19 numbers, has also seen an increase in cases with 552 new cases on Friday. Spain has been battling outbreaks and Germany has announced that it is in its "Second Wave" of Coronavirus Outbreak whereas Belgium is also fighting a resurgence. On Thursday, Greece's National Organization for Public Health (EODY), reported 153 new Covid-19 infections.
Now, the US, Brazil and India are seeing numbers of infections rise. The US currently has over 5 million confirmed cases. The CDC also recommends against non-essential travel to more than 200 destinations due to the high Covid-19 risk.
The CDC announcement comes a day after the State Department lifted it's March 19 advisory warning US citizens against travelling abroad.
It should also be noted that the State Department issued its "do not travel" warning on 19 March, only three days after it also issued a level 3 advising against most travel.
"With health and safety conditions improving in some countries and potentially deteriorating in others, the Department is returning to our previous system of country-specific levels of travel advice (with Levels from 1-4 depending on country-specific conditions), in order to give travellers detailed and actionable information to make informed travel decisions," the State Department said on Thursday.
Friday's CDC notice encourages US travellers to visit the relevant embassy's Covid-19 page for more information, enrol in the Smart Traveler Enrolment Program (STEP) to receive security messages and make it easier to be located in an emergency, and to prepare a contingency plan for an emergency situation.
"We are closely monitoring health and safety conditions across the globe, working in partnership with the CDC and other agencies. As always, we will regularly update our destination-specific advice to US travellers as conditions evolve," the State Department note said.
"This will also provide US citizens more detailed information about the current status in each country," the statement continued. "We continue to recommend US citizens exercise caution when travelling abroad due to the unpredictable nature of the pandemic."
Countries updated to Level 3 advisories include all 38 European and 26 Schengen Countries: Albania, Austria, Belgium, Bulgaria, Croatia, Cyprus, Czech Republic, Denmark, Estonia, Finland, France, Germany, Hungary, Iceland, Ireland, Italy, Israel, Latvia, Lithuania, Luxembourg, Malta, Montenegro, Netherlands, North Macedonia, Norway, Poland, Portugal, Romania, Serbia, Slovakia, Slovenia, Spain, Sweden, Switzerland, Tunisia, Turkey, UK and Ukraine.
Europe & Other Countries Ban the US from Travelling
The European Union issued a ban on US travellers starting on 1 July as coronavirus cases continued to soar in the US. Additionally, the Canada-US border continues to be closed for travellers between the two countries unless they are immediate family members.
The UK requires travellers from the US to quarantine for 14 days.
The Bahamas also announced a ban on Americans travellers initially then in mid-July, changed that rule to a requirement for a 14 days quarantine on arrival.
Currently,  the CDC's own list of countries where it recommends restricting travel amid the pandemic and only 7 countries are listed as low or no risk to travel to, such as New Zealand, Fiji, and Thailand.
US Travel Ban
With specific exceptions, foreign nationals who have been in any of the following countries during the past 14 days may not enter the United States.
Most European Countries (Austria, Belgium, Czech Republic, Denmark, Estonia, Finland, France, Germany, Greece, Hungary, Iceland, Italy, Latvia, Liechtenstein, Lithuania, Luxembourg, Malta, Netherlands, Norway, Poland, Portugal, Slovakia, Slovenia, Spain, Sweden, Switzerland, Monaco, San Marino, Vatican City)
United Kingdom  (England, Scotland, Wales, Northern Ireland)
What are your thoughts on the US travel advisories and Travel bans? Comment below.
If you have any questions or need some help or advice, reach out to your Visa Coordinator at IaM.