UK's Covid Travel Restrictions Are Back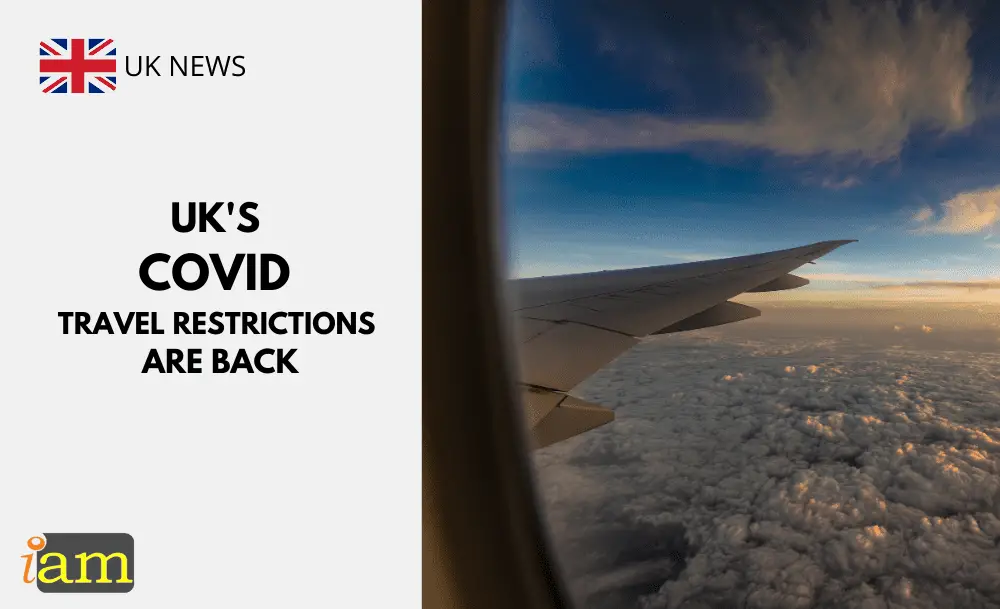 Closely following behind the US, Italy, and several other nations, the United Kingdom will also impose new restrictions for passengers arriving from China as "precautionary measures" due to a lack of health information from the country.
Since China abandoned its "zero Covid" policy, the virus has spread extremely fast throughout the country. 
The UK government fears the sudden changes in China increase the risk of a dangerous variant arriving.
From 5 January, all travellers flying from mainland China to England will need to provide a negative test result before being allowed on the plane. Airlines will be required to check that passengers from mainland China have a negative test before departure.
In addition, travellers flying direct from China to Heathrow may be invited to take a second test on arrival. The government says as many as 20% of arriving passengers will be checked, though they are able to decline the invitation.
The UK Health Security Agency is launching surveillance from Sunday, 8 January which will see randomly selected arrivals from mainland China tested for Covid at the airport.
Arrivals with Covid are not required to self-isolate nor go into hotel quarantine. The government says anyone in this situation should follow the standard UK guidance.
EU's Response to Travellers From China
France is urging all European Union countries to start testing passengers arriving from China for COVID but so far no EU-wide measures have been announced. 
On 30 December, France and Spain joined Italy in becoming the first European countries to require testing for travellers from mainland China. 
Spain's requirements are set to be more relaxed than other countries, allowing unrestricted travel for fully vaccinated passengers. From 3 January, the Spanish government will require travellers arriving from China to provide a negative COVID-19 test or proof of vaccination. As for vaccination, Madrid said that it would accept any vaccine recognised by the World Health Organization, which includes Chinese-made Sinovac and Sinopharm.
From 1 January, France will carry out random PCR COVID tests upon arrival on travellers coming from China. Negative tests will be needed before flying from China and masks must be worn on the plane.
Italy has ordered COVID-19 antigen swabs and virus sequencing for all travellers from China. Milan's main airport, Malpensa, has already started testing passengers arriving from Beijing and Shanghai.
What are your thoughts on this issue? Talk to us in the comment section below. Or if you need more advice on the above, contact us for further travel & immigration advice.
Check out the deals we have found below and tell us your travel plans.
Check out the offers and discounts from:
And because of the pandemic, don't forget to get your travel insurance, which will cover you for flight disruptions and pandemic related matters.
IaM can help with your visa application to Europe, the United States, the UK & other countries
If you need help with a US visa, a UK Visa, or a visa to Europe, including help with appointment booking obligations, IaM can help. For more information and advice on US immigration, UK immigration law and US visa applications or if you need any help or assistance please, reach out to your Visa Coordinator at IaM.
Some of our posts include affiliate links. If you choose to purchase any of these products, we might get a small commission. For more information, check out our TOS.