Canada Extends Work Permit to Family Members of Temporary Foreign Workers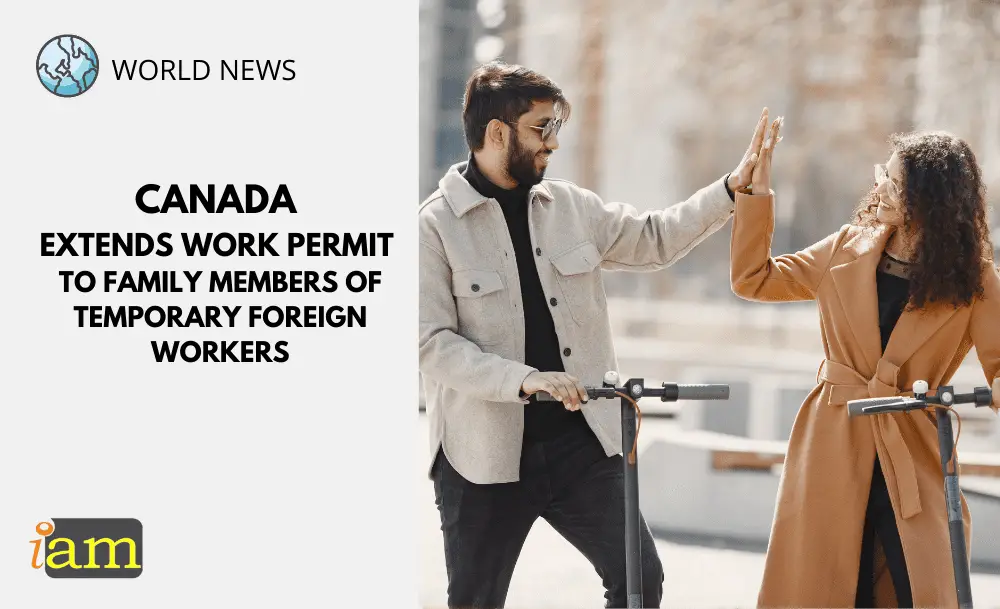 In a move that may benefit thousands of foreign professionals, Canada will expand its work permit eligibility to the family members of Open Work Permit (OWP) holders in 2023. This comes amid the labour shortages in the country.
The Open Work Permit allows foreign nationals to work in Canada for any employer and any job. 
On 02 December, the Minister of Immigration, Refugees and Citizenship Sean Fraser announced that his department is extending work permits to family members of temporary foreign workers.
"Canada is expanding work permits for family members! Starting in 2023, spouses and children of a principal applicant will be eligible to work in Canada,"

"Expanding the eligibility for work permits to family members accompanying the principal applicant to Canada will help address labour shortages by assisting employers in finding the workers they need,"

Minister of Immigration, Refugees and Citizenship Sean Fraser Tweeted
Currently, spouses are only eligible for a work permit if the principal applicant is working in a high-skill occupation.
It is estimated that family members of more than 200,000 foreign workers could begin working in Canada, offering a greater opportunity for both foreign workers seeking to work in Canada and for employers addressing their labour needs.
What Will Change
According to reports, the recently introduced measures will come in three phases:
Phase 1: Family members of workers coming to Canada through the high-wage stream of the Temporary Foreign Worker Program or the International Mobility Program will be able to file an application for an open work permit
Phase 2: Facilitation of rules for all those family members of those who work from the low-wage stream of the temporary program mentioned above
Phase 3: Consultation with agricultural stakeholders and agricultural partners in order to assess operational feasibility for further expanding the measure to agricultural workers' family members.
For a period between January and October 2022, authorities in Canada have issued more than 645,000 work permits, which means four times more compared to a total of 163,000 work permits issued during the same period in 2021.
To get the latest update, you can visit Canada's official website.
Do you have plans to visit the United States? Talk to us in the comment section below. Or if you need more advice on the above, contact us for further travel & immigration advice.
Check out the deals we have found below and tell us your travel plans.
Check out the offers and discounts from:
And because of the pandemic, don't forget to get your travel insurance, which will cover you for flight disruptions and pandemic related matters.
IaM can help with your visa application to Europe, the United States, the UK & other countries
If you need help with a US visa, a UK Visa, or a visa to Europe, including help with appointment booking obligations, IaM can help. For more information and advice on US immigration, UK immigration law and US visa applications or if you need any help or assistance please, reach out to your Visa Coordinator at IaM.
Some of our posts include affiliate links. If you choose to purchase any of these products, we might get a small commission. For more information, check out our TOS.