China Reopens for International Travel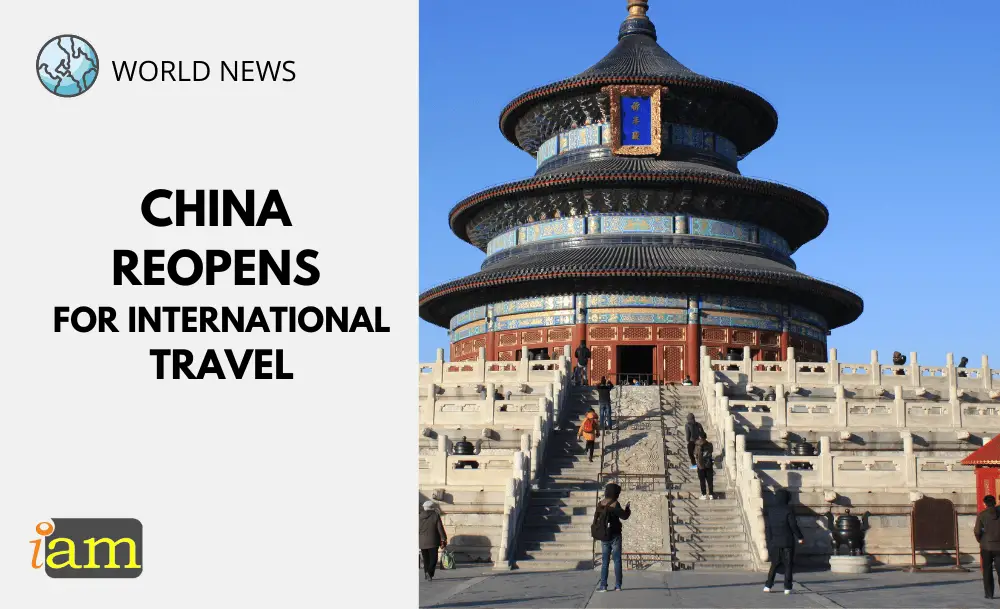 China has removed almost all of its border restrictions, bringing an end to pandemic measures that effectively closed off the nation from the rest of the world for three years.
China reopened on 08 January 2023 to international travel both for Chinese citizens leaving the country as well as for international inbound travellers after nearly three years of closed borders.
Here's the latest on what you need to know if you plan to visit mainland China or Hong Kong. Please note that these entry requirements are subject to change.
Entry Requirements to Mainland China
Besides the visa, inbound international travellers will be required to provide proof of full vaccination and test negative for COVID-19 at most 48 hours prior to departure to China.
Travellers are also required to fill out the country's Health Declaration Form online, to be submitted at least 24 hours prior to arrival. It can be found online or via the China Customs app.
Upon entry to mainland China, travellers are no longer required to quarantine or test again. It's required that travellers and residents both wear masks in all public spaces, except when doing strenuous physical activity.
Entry Requirements to Hong Kong
Inbound travellers from outside of Hong Kong and who are not Chinese nationals are required to present proof of their full vaccination and take a pre-departure PCR or rapid antigen test result, the results of which can be shared via photographic proof or uploaded to the voluntary Health Declaration Form.
The government also recommends travellers take Covid test each day from their arrival to the fifth day of their trip in Hong Kong and upload these results to the monitoring system, though this is not mandatory.
Travellers heading to mainland China from Hong Kong are required to pre-book their transit to the mainland online and take a PCR test within 48 hours prior to departure to the mainland.
Hong Kong is currently under a full mask mandate for all public spaces, unless when doing strenuous physical activity.
China's Response To Travel Restrictions 
Due to the increased infection rates in China, several countries have imposed travel restrictions in the wake of China's border reopening.
China has called the travel restrictions unacceptable and politically motivated, warning of unspecified countermeasures.
Today, 10 January 2023, China has announced it has suspended issuing some visas for South Koreans and Japanese wanting to visit the country in retaliation for travel restrictions imposed on Chinese travellers. 
What are your thoughts on this issue? Talk to us in the comment section below. Or if you need more advice on the above, contact us for further travel & immigration advice.
Check out the deals we have found below and tell us your travel plans.
Check out the offers and discounts from:
And because of the pandemic, don't forget to get your travel insurance, which will cover you for flight disruptions and pandemic related matters.
IaM can help with your visa application to Europe, the United States, the UK & other countries
If you need help with a US visa, a UK Visa, or a visa to Europe, including help with appointment booking obligations, IaM can help. For more information and advice on US immigration, UK immigration law and US visa applications or if you need any help or assistance please, reach out to your Visa Coordinator at IaM.
Some of our posts include affiliate links. If you choose to purchase any of these products, we might get a small commission. For more information, check out our TOS.