The World's Most Powerful Passports 2023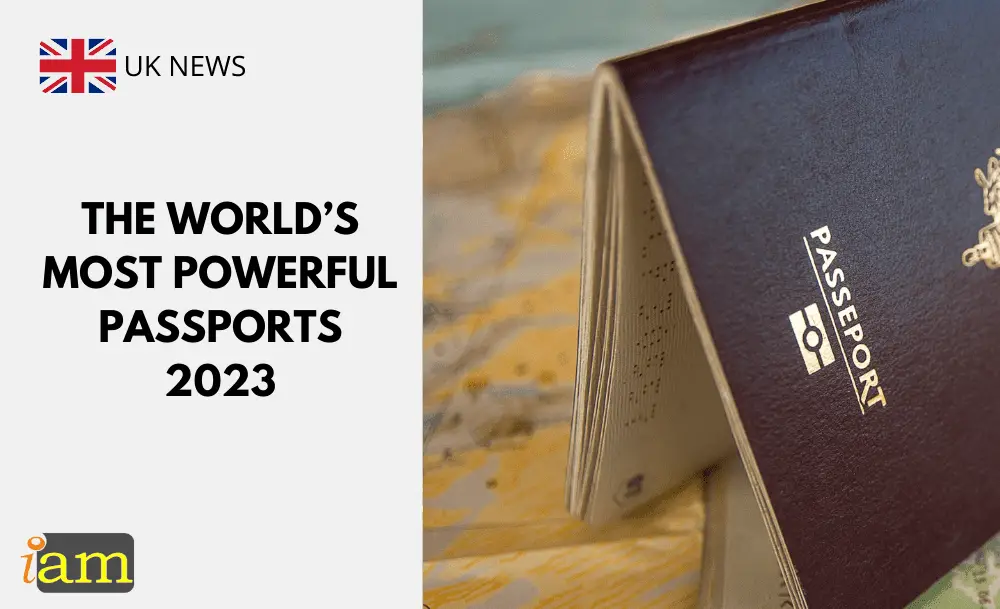 The Henley Passport Index has just released the world's 'most powerful passport' for 2023.
The Henley Passport Index is a comprehensive list that compares passports using data from the International Air Transport Association, specifically looking at holders able to gain visa-free access.
The index uses a scoring system to establish the most powerful passports globally, awarding nations' travel documents with points for each country its holders can visit visa-free, as well as each place they can obtain a visa on arrival.
The list shows Japan taking first place for the fifth consecutive year. Although the United Kingdom and the United States are still in the top ten but are not in the top five. 
The UK slid into sixth place alongside Ireland and Portugal, beating the US, which came joint seventh with Belgium, Czech Republic, New Zealand, Norway, and Switzerland.
At the other end of the scale, Iraq, Syria, Pakistan, Yemen, and Afghanistan were the lowest-scoring countries.
How The List Was Extracted
Henley & Partner's list is one of several indexes created by financial firms to rank global passports according to the access they provide to their citizens.
The Henley Passport Index uses data from the International Air Transport Association (IATA) to compare the visa-free access of 199 different passports to 227 travel destinations. If no visa is required, then the score is 1 for that passport (this includes countries where a visa can be obtained on arrival, etc.) If a visa (or government e-visa) is required before departure, then the score would be 0.
World's Most Powerful Passports 2023
Japan (193)
Singapore, South Korea (192)
Germany, Spain (190)
Finland, Italy, Luxembourg, and Austria (189)
Denmark, Netherlands, Sweden, and France (188)
Ireland, Portugal, United Kingdom (187)
Belgium, the Czech Republic, New Zealand, Norway, Switzerland, United States (186)
Australia, Canada, Greece, and Malta (185)
Hungary, Poland (184)
Lithuania, Slovakia (183)
World's Least Powerful Passports 2023
Congo (Dem. Rep.), Lebanon, Sri Lanka, Sudan (42) 101. Bangladesh, Kosovo, Libya (41) 
North Korea (40) 
Palestinian Territories, Nepal (38) 
Somalia (35) 
Yemen (34) 
Pakistan (32) 
Syria (30) 
Iraq (29) 
Afghanistan (27)
Check the full 2023 list here.
How many visa-free destinations can you access with your passport? Talk to us in the comment section below. Or if you need more advice on the above, contact us for further travel & immigration advice.
Check out the deals we have found below and tell us your travel plans.
Check out the offers and discounts from:
And because of the pandemic, don't forget to get your travel insurance, which will cover you for flight disruptions and pandemic related matters.
IaM can help with your visa application to Europe, the United States, the UK & other countries
If you need help with a US visa, a UK Visa, or a visa to Europe, including help with appointment booking obligations, IaM can help. For more information and advice on US immigration, UK immigration law and US visa applications or if you need any help or assistance please, reach out to your Visa Coordinator at IaM.
Some of our posts include affiliate links. If you choose to purchase any of these products, we might get a small commission. For more information, check out our TOS.