France releases travel passes for unmarried couples separated by the pandemic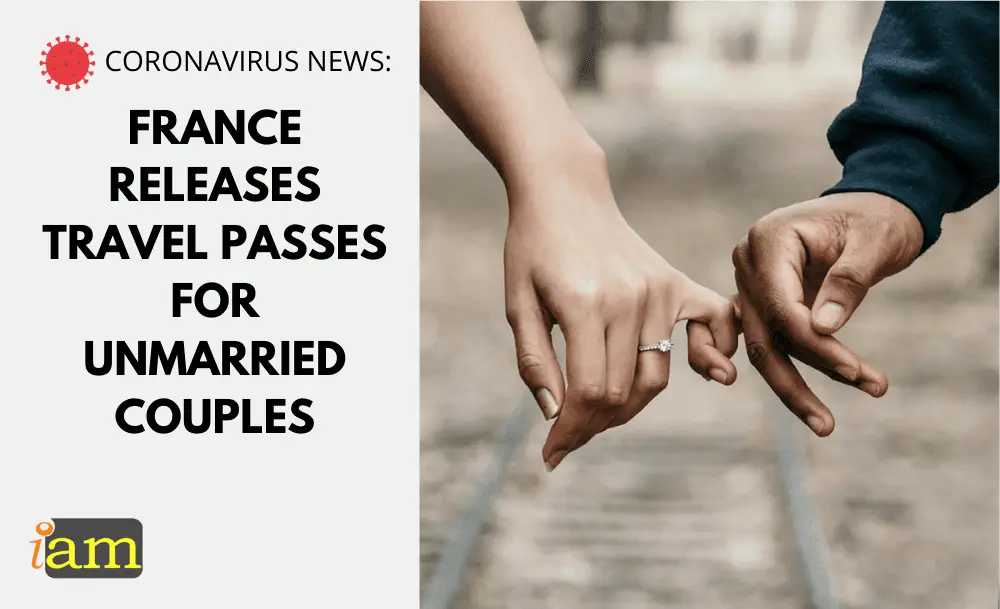 The pandemic has undoubtedly changed the way we lived in 2020. After almost a year of border closures, domestic and international travel restrictions that separated bi-national couples, campaigns in social media like #LoveIsNotTourism has been made to official authorities in different countries to allow exemptions and end the lonely separation.
Finally, after weeks of delay and protest, France releases travel passes for unmarried couples and unmarried long-distance couples have begun reuniting in France. Last week, a bi-national couple was granted permission to reunite in France after eight months of separation caused by coronavirus travel restriction.
France, along with the rest of the EU, effectively closed its borders in early March to all but essential travel in a bid to stem the spread of Covid-19 in the country. To this date, even after the EU somewhat slackened travel restrictions for those coming in from its external borders, travellers from a long list of countries – such as the US, India and Brazil – are still barred.
France allowed French residents to return along with travel for "imperative family reasons", but these did not cover unmarried couples in long-distance relationships who simply wanted to reunite. France only recognises couples as such if they live together, are married or PACSed (a civil partnership). 
Unmarried couples have long complained that they are treated as second-class couples due to their lack of official documents "proving" their relationship's validity.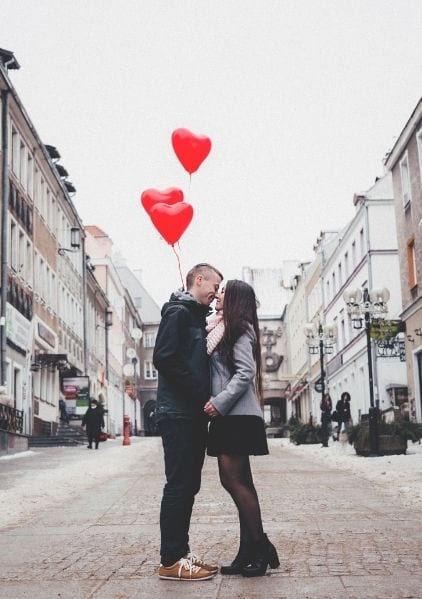 Social campaign #LoveisNotTourism heads protests for laissez-passers
The group #LoveIsNotTourism has campaigned for months to push France to make good on their promise to let unmarried couples reunite in France, after France's Secretary of State in charge of tourism, Jean-Baptiste Lemoyne, tweeted in early August: "This virus does not like love, we do!"
Lemoyne promised the government was setting up a process that would allow partners separated due to Covid-19 to reunite. All long-distance couples where one person lives in France and the other person in a non-EU country were eligible to apply for the laissez-passer (travel pass), the government said.
But over a month later, not one single travel pass had been issued, and Love Is Not Tourism – which also had been lobbying French political representatives for weeks – took to the streets of Paris to protest the delay.
Laissez-passers to be handed out to eligible applicants
Now, the ball seems to be rolling and hopefully will be followed by other countries. The French government stated at the end of September that 800 applications had been made for such waivers. 
Some 230 applications have now been accepted with laissez-passers gradually being sent to the applicants. 
The passes allow people who can prove they are in a committed relationship with a French citizen, and who have already travelled to France at least once, to pass border restrictions and enter the country for a maximum stay of three months.
Other countries, both in the rest of the EU/Schengen Countries, as well as others, have been permitting bi-national couples to reunite by using what has been termed as "love contracts". Check out the free love contract templates for France's laissez passer (travel passes) and other countries
Have you been waiting to be reunited with your loved ones? Comment below.
IaM can help with your visa application to the United States, the UK & other countries
If you need help with a US visa, a UK Visa, or visa to Europe, including help with appointment booking obligations, IaM can help.For more information and advice on US immigration, UK immigration law and US visa applications Or if you need any help or assistance please, reach out to your Visa Coordinator at IaM.