Top 11 Schengen Destinations to Visit This Fall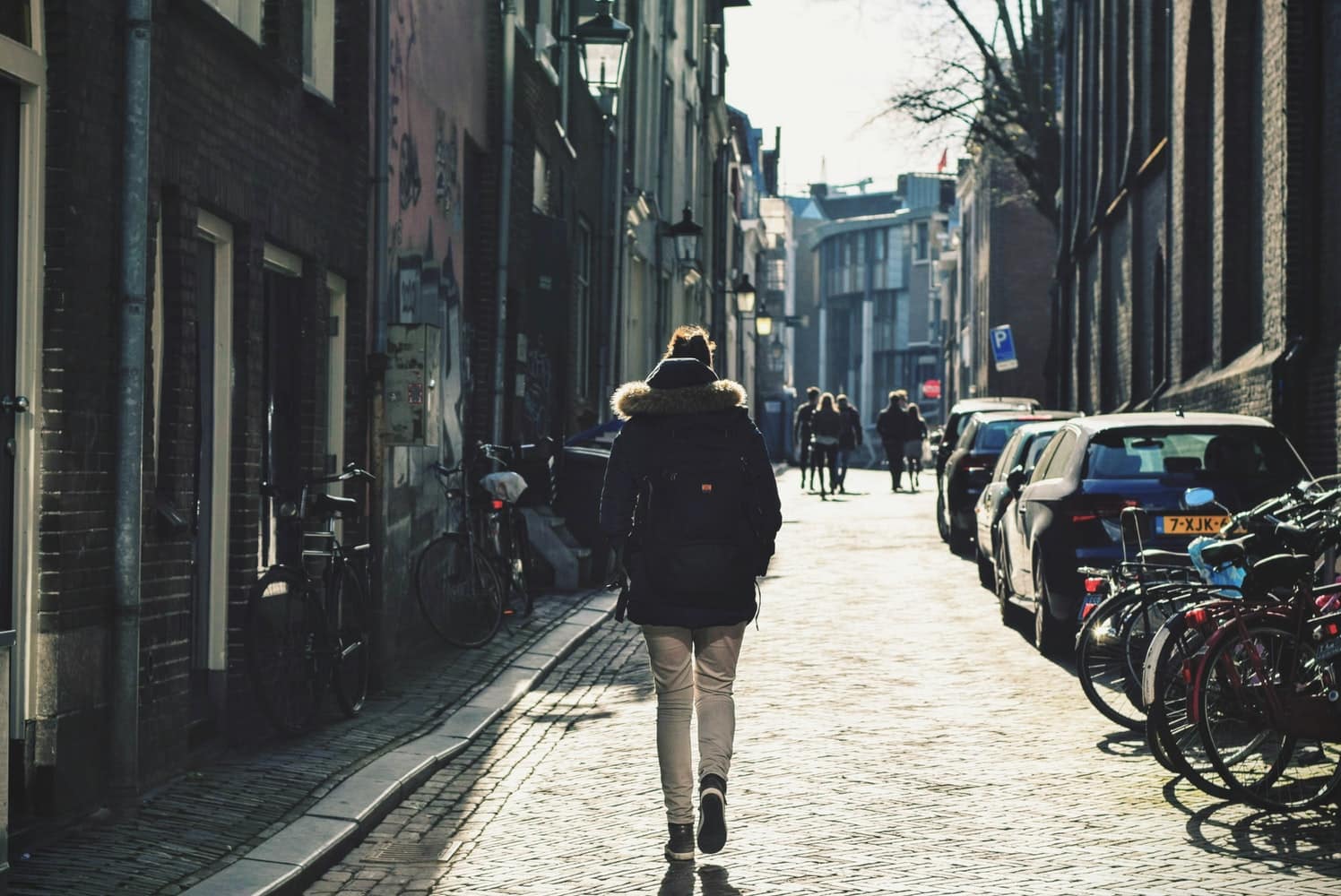 With summertime winding up, it's time to prepare for the leaf-peeping and festival going Autumn. And what better place to enjoy a laid back vacation than in Europe. With fewer crowds, cheap flight fares and affordable accommodation options; Fall is indeed a fantastic time to jet off to a beautiful destination in Europe, with the most spectacular landscape, fascinating culture, colourful events and local dishes that will delight your taste buds.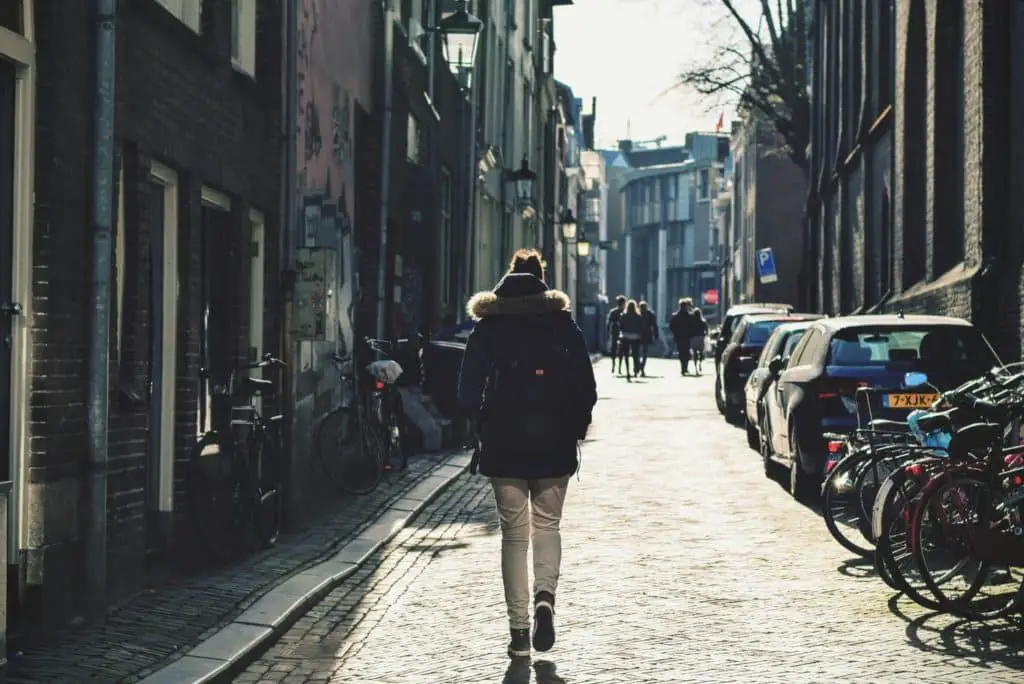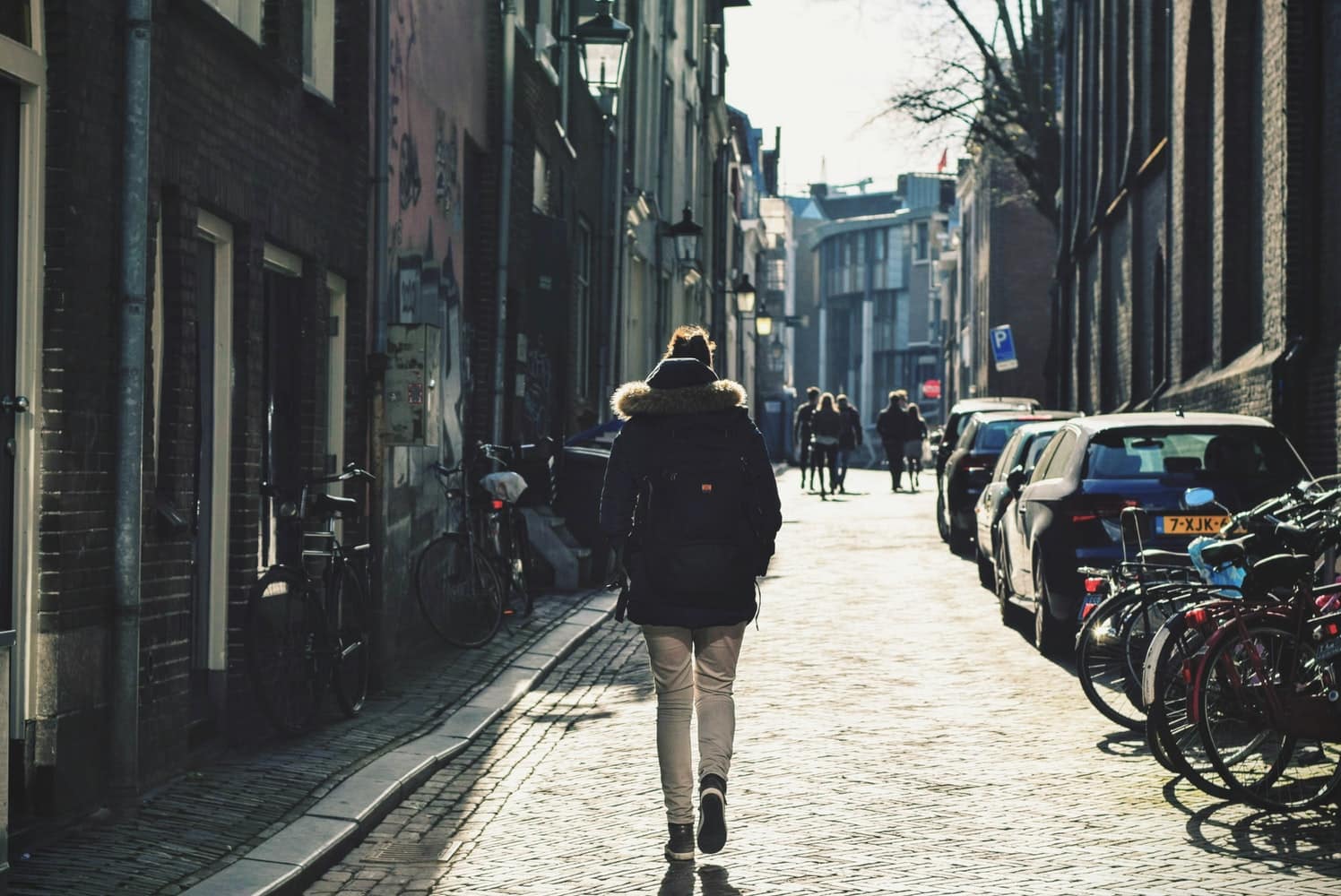 Regardless of your reasons for travelling, be it to admire the stunning fall colours, or take advantage of fewer crowds at the most popular attractions, these top 11 Schengen destinations for Autumn have got you covered.
The Schengen area has a total of 26 countries with each offering its own unique experience. So if you're not sure what places to visit on your next vacation to Europe, don't miss these incredible Schengen destinations. Plenty of amazing activities and an array of unforgettable excitements await you this fall.
1. Belgium
Home to Bruges, Waterloo & Ardennes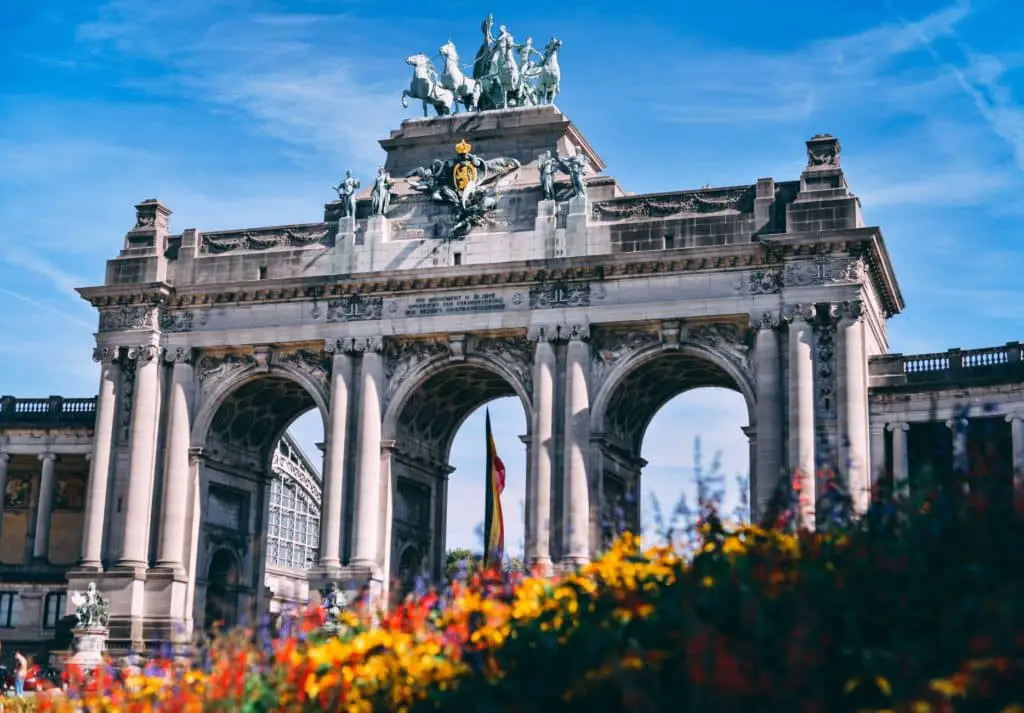 Belgium has gained popularity amongst international travellers for its medieval town centres. Home to an array of UNESCO World Heritage Sites, colourfull carnivals and events, popular attractions, Bruges canal, mysterious & decadent castles, and assorted local drinks, Belgium has something for everyone. There's never a dull moment here.
Places to Visit
Bruges: Located in Belgium's northwest region, Bruges is the capital of the province of West Flanders. Walk its many canals or climb to the top of the belfry where spectacular views of the city and its surroundings beckon.
Waterloo: The Battle of Waterloo in 1815 is one of the greatest battles ever, which recorded the defeat of Napoleon by the Duke of Wellington and his troops. After the defeat, Napoleon retreated to the remote island of Saint Helena, where he passed on six years later. Today, the battleground sees many visitors, and you should visit too. A major highlight of this site is the Lion's Mound which offers an aerial view of the battlefield.
Ardennes: Located in the southeast part of Belgium, Ardennes is a beautiful terrain home to valleys, rivers, caves, and dense forests. This is a perfect spot for travelers who love the outdoors. Top activities here include fishing, cycling, walking, and canoeing.
Other points of interests
Brussels Grand Place
Carnival Capers
Flanders Battlefield
2. Finland
See the Northern Lights & visit Santa Claus Village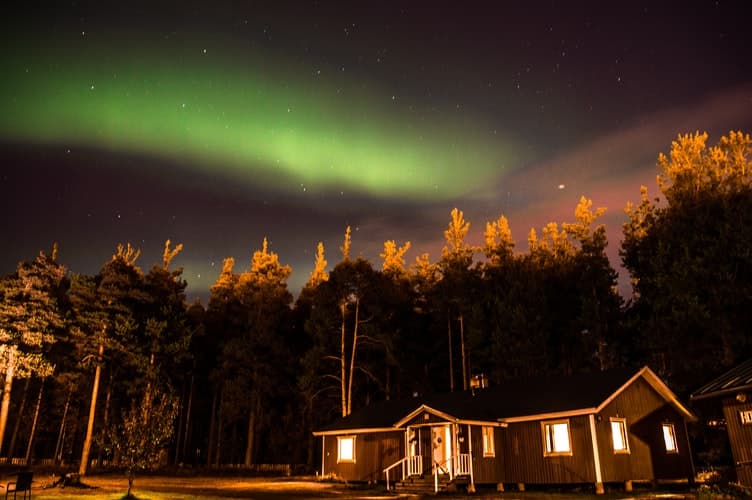 No doubt, Finland is a beautiful destination, well known for its energetic vibes, unspoilt forest and interesting places to visit. Make it top on your bucket list if you're a nature lover and fancy city lights. Here you'll find lots of national parks with spacious, comfortable accommodation options for full-day trips. Hiking, canoeing, and kayaking make Finland an ideal destination for outdoor enthusiasts. Finland offers an eclectic mix of fine dining and wild beauty.

Places to Visit
Northern Lights: No other destination offers stunning views of the Northern Lights like Finland. For the best views, plan your trip between August and April. And if you're not the adventurous type, there are other ways to enjoy the lights. Luckily, there are lots of hotels situated in strategic locations where guests can enjoy the Northern Lights peacefully.
Santa Claus Village: Wondered where Santa Claus originated from? Well, Finland has the answer to the puzzling question. Plan your trip to Rovaniemi, the official hometown of Santa Claus where you not only get to meet Santa any time of the year but also explore other interesting points of interests including Santa's House of Snowmobiles, Santa Claus' Main Post Office, and the Arctic Circle Husky Park.
Other points of interests
Aland
Turku Archipelago
Naantali
3. France
Paris, Nice, Monaco, Marseilles …and the list goes on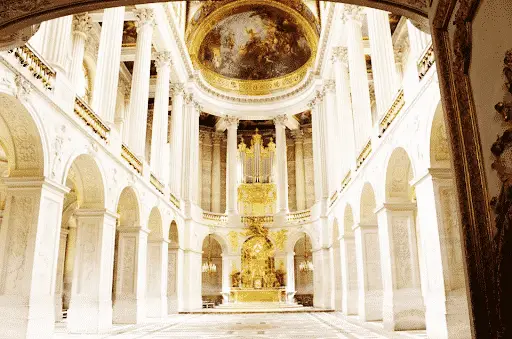 When it comes to art and architecture, no other Schengen destination does it like France. France is one of the most visited tourist destinations in the world, attracting more than 90 million people annually. The country is known for its wondrous castles, palaces, cathedrals and iconic landmarks with the most notable being the Palace of Versailles, the Eiffel Tower, the Notre-Dame Cathedral and the French Riviera.

Places to visit
Chateaux of the Loire: A must-visit for castle lovers. The area is home to many lovely country homes and castles.
French Riviera: Located in the southeastern part of France, French Riviera attracts guests who are willing and ready to splurge, thanks to its glamour and elegance. An ideal spot for luxury travellers. It's fully equipped seaside resorts draws couples, honeymooners, families and beach lovers in general.
Palace of Versailles: This palace once served as the seat of political power in France from 1682 – 1789. Admire the breathtaking architecture and intricate details of its interior as well as its well-manicured gardens. The major highlight is the Hall of Mirrors.
Other points of interests
Louvre Museum
Notre Dame
Castle of Chambord
4. Denmark
Home of Happiness, Hans Christian Andersen and the Little Mermaid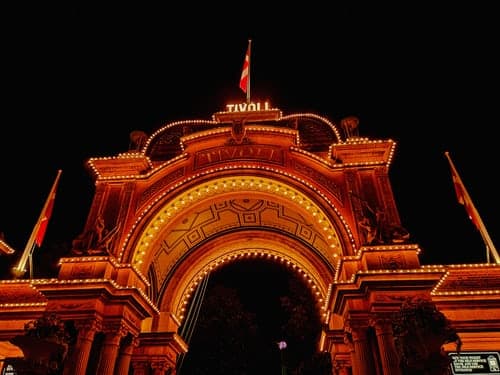 Denmark is not just one of the most livable places on earth but also the world's happiest nation. Little wonder why you'll find expats in their large numbers here. Fine dining, pleasant atmosphere, countryside grandeurs and vibrant cities with modern infrastructure, Denmark is a place to visit. The best part is that the country has something for everyone, regardless of age, religion, or sexual orientation.
FUN FACT: Did you know that there are only three post offices in Copenhagen?
Places to Visit
Tivoli Garden: No list of top attractions in Denmark will be complete without mentioning Tivoli Garden. Founded in 1843, Tivoli Garden is the world's second-oldest amusement park, after Dyrehavsbakken also located in Denmark. Today, the park attracts millions of visitors, mostly families, annually.
Bornholm: This Danish Island is a great place to relax and unwind with lots of stunning landscape perfect for great photo ops and regional delicacies that will delight your taste buds. Also, there are lots of round churches on the island worth exploring.
Other points of interests
Jesperhus Feriepark
Legoland Billund
Skagen
5. Greece
Birthplace of Western & Modern Civilisation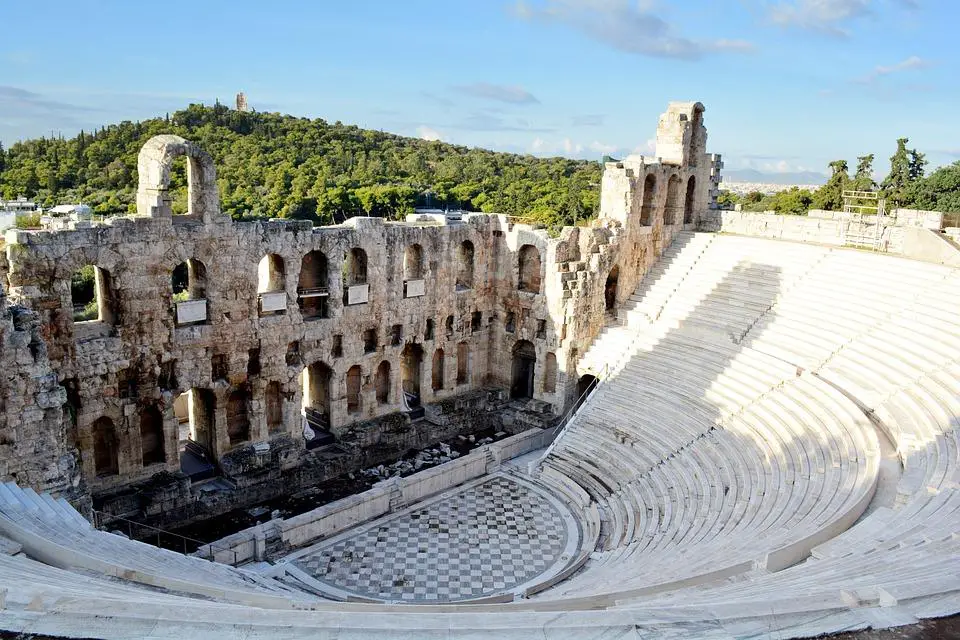 Greece hosts millions of visitors annually, particularly ship cruisers. The most popular attractions that see a fair share of visitors annually include the Acropolis, the Mystical Delphi Ruins, the Monasteries of Meteora, and the Temple of Hephaestus. The country boasts more than 200 islands, each offering unique experiences. Local Greek cuisine is influenced by Turkish and Italian cuisine. The food will delight you!

Places to Visit
Parthenon: Be sure to add Parthenon to your itinerary if you're in Athens. Built in the 5th century BC, the Parthenon is an iconic landmark which symbolizes the magnificence of ancient Greek architecture. Explore its rich history.
Thessaloniki: Located on the Thematic Gulf of the Aegean Sea, Thessaloniki is the second-largest city in Greece. Here you'll find several archeological sites and monuments from the Byzantine, Roman, and Ottoman eras. Not only that, the city is littered with lots of fine dining establishments that offer stunning ocean views.
Santorini: Located in the southern Aegean Sea, Santorini is one of the largest islands in Greece. On getting here, you'll be mesmerized by the beauty of the island, which offers breathtaking views, azure ocean waters and small villages nestled among cliffs.
Other points of interests
Monasteries of Meteora
Temple of Hephaestus
Delphi
Acropolis the Mystical Delphi Ruins
6. Spain
Barcelona, Gaudi, Picasso, Dali… the art (and food) is unrivalled.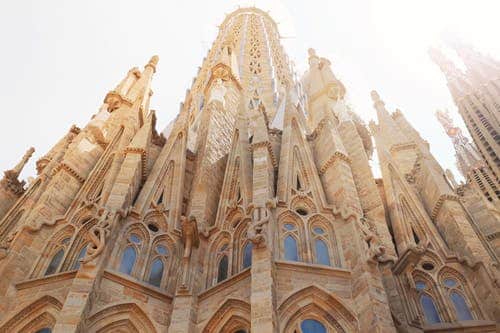 Spain is another top tourist destination, attracting 82 million visitors annually. Its diverse culture, beach life, and iconic landmark will leave visitors captivated. Spain is home to nearly 50 UNESCO World Heritage sites and colourful annual events that draw people from far and wide. The beautiful beaches make Spain a top destination to visit. Food lovers will be spoilt for choice with its wide range of food, ranging from Tortilla Espanola to Pisto and Paella to other local foods.
Places to Visit
La Concha: Located in San Sebastian, La Concha is one of the topmost beaches in Europe, perfect for relaxation. Plenty of sports activities to keep you busy, including kayaking, windsurfing, and surfing. Your time spent here will be well worth it.
Sagrada Familia: Built by Antoni Gaudi, the Sagrada Familia is still under construction even till this present day. The architectural wonders of this religious site will leave you spellbound. It has been under construction for over 180 years. Proceeds from the entrance fee are channelled towards the completion of the building which is currently expected to be completed by 2026. A must-see destination… You must go, and you'll thank us for telling you to go.
Cuenca: Located in east-central Spain, Cuenca is a fortified medieval city renowned for its hanging houses overlooking the stunning Huecar River.
Other points of interests
Great Mosque of Cordoba
Galcia
7. Germany
Berlin, Munich, Football, Beer, Art and a Social Scene not to be missed.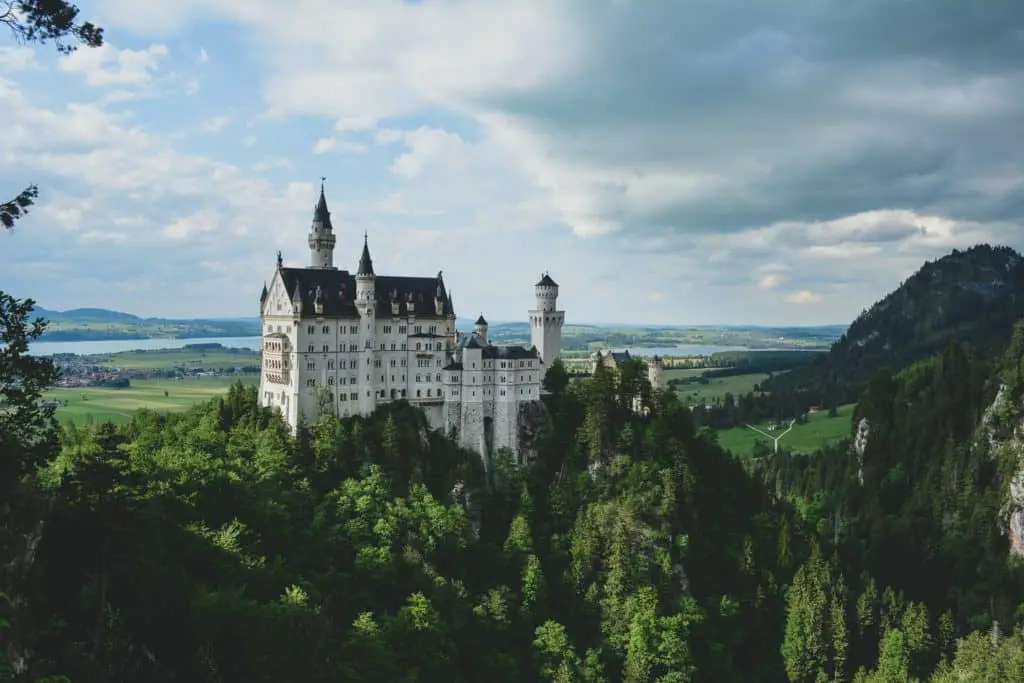 Germany is a place where ancient meets modernity. Get ready for a roller coaster ride as you explore amazing events, great food, stunning scenery, gorgeous cities, and diverse culture. And when it comes to rich history, Germany has it in loads. The most popular attractions include the Black Forest, Heidelberg, Berling Wall, and the Neuschwanstein. Regardless of where you're headed, you'll find a perfect blend of both past and present. Spend the night in the medieval castle, explore the remnants of the Berlin Wall, and admire the Roman amphitheater.

Places to Visit
Berchtesgaden: One of the major draws to this small mountain town is the Eagle's Nest – a site where Adolf Hitler used during WWII for high profile meetings. Located in southern Bavaria, Berchtesgaden has now been transformed into a museum. Apart from the museum, other things to see and do here include exploring the Alps and salt mine. The mountains surrounding this small town are ideal for paragliding, hiking, mountain biking and every other mountain activity you can think of. Another special experience is spending the night in a hut and watch the sunrise.
Black Forest: Located in southwest Germany, the Black forest served as an inspiration to the Brothers Grimm as they wrote their world-famous fairy tales, Hansel and Gretel. If you enjoy the outdoors, the Black Forest is for you. Go hiking, skiing, get pampered at one of the lovely spas or explore the museum. There are plenty of things to keep you entertained here.
Many references to the famous Black Forrest Gateaux say that the inspiration for the famous cake originates from the Black Forrest area. Was it the traditional women's costume or the liquor?
Neuschwanstein Castle: Located in Southwest Bavaria, Neuschwanstein is one of the most visited castles in Germany. A look at the palace and you'll think it's something from a fairy tale. Equally impressive is the fact that the spectacular look of the palace inspired the style of the theme park castles of Walt Disney.
Other points of interests
Berlin Wall
Oktoberfest
Heidelberg
8. Iceland
Volcanoes, Geysers and the Northern Lights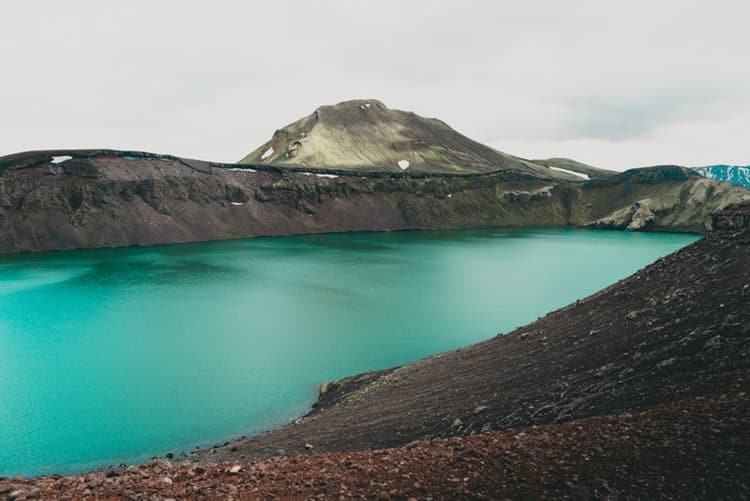 A spectacular destination for tourists of all ages and lifestyle, Iceland has been a hotspot for visitors for many years. This is the land of glaciers, volcanoes covered in ice, mud pots gloop and geysers gush. No matter where you are in Iceland, you will never feel left out. Great cuisine, vibrant nightlife, and live music are available almost everywhere.

Places to visit
Blue Lagoon: A popular tourist attraction in Iceland, a visit to the Blue Lagoon will ease you of your stress and make you feel rejuvenated. This geothermal spa boasts an average temperature of 100 degrees Fahrenheit, which stands in stark contrast to Iceland's subarctic climate. Plus, the Blue Lagoon has some healing benefits for your health and various skin conditions.
Vatnajokull National Park: Check out the gorgeous ice caves at Vatnajokull. Built in 2008, the national park is home to the Vatnajokull glacier – one of the Arctic's largest glaciers.
Landmannalaugar: Located in the south of Iceland, this national park is home to stunning geological sites which include lava fields, and multicolored rhyolite mountains.
Other places worth visiting
Askia Caldera
Strokkur Geysir
9. Italy
Fashion, Design, Food, Art & Beauty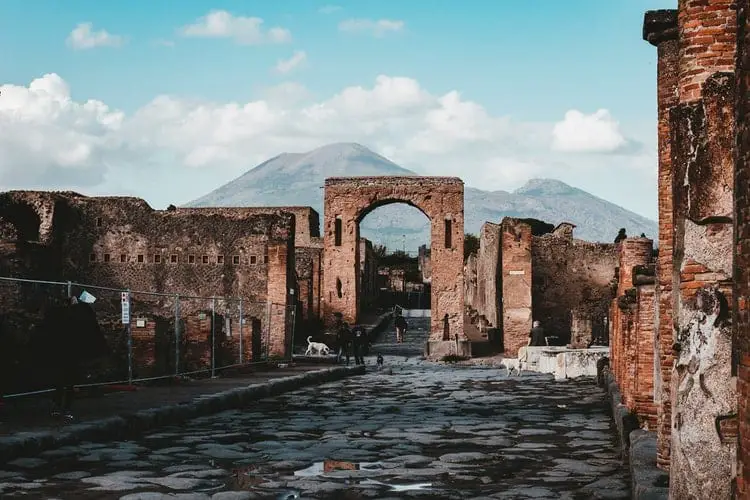 Famous for its impressive architectural works, gastronomy and rich culture, Italy is the third most visited country in Europe after France and Spain. The country boasts many castles, vineyards, cathedrals, palaces, and beaches. And each time you visit, there's always something new to explore. Its ancient capital city, Rome, woos visitors from different parts of the world who come to explore its rich history and endless feats. Food enthusiasts will love it here. Don't leave this country without having a taste of its pizza and pasta. Locals are friendly and ever willing to lend a helping hand. Also, locals are proud of their culture and tradition.

Places to visit
Colosseum: Located in the heart of the capital of Italy, the Colosseum tops the list of things to do in Rome. Built in AD 80, the Colosseum remains the largest amphitheater in the world, despite its age. You'll learn more about the country's history and past here.
Pompeii: Yet another landmark, the ancient city of Pompeii was buried and completely destroyed under Mount Vesuvius volcanic ash. Though a tragic event, the site is highly preserved. Thousands of tourists flock to the site to explore the streets, buildings, arts, ruins and many more. Alternatively, you can visit Ercolano which was also destroyed by volcanic eruptions just like Pompeii, but attracts lesser crowds than its counterparts.
Venice: What comes to mind when you think of Venice? It definitely has to be the canals. Venice is popular for its canals. Explore some of the city's over 100 small islands by a boat cruise.
Other points of interests
Lombardy
Amalfi Coast
Sicily
Leaning Tower of Pisa
10. Austria
Mozart, Schubert, Klimt, Art, Science & Philosophy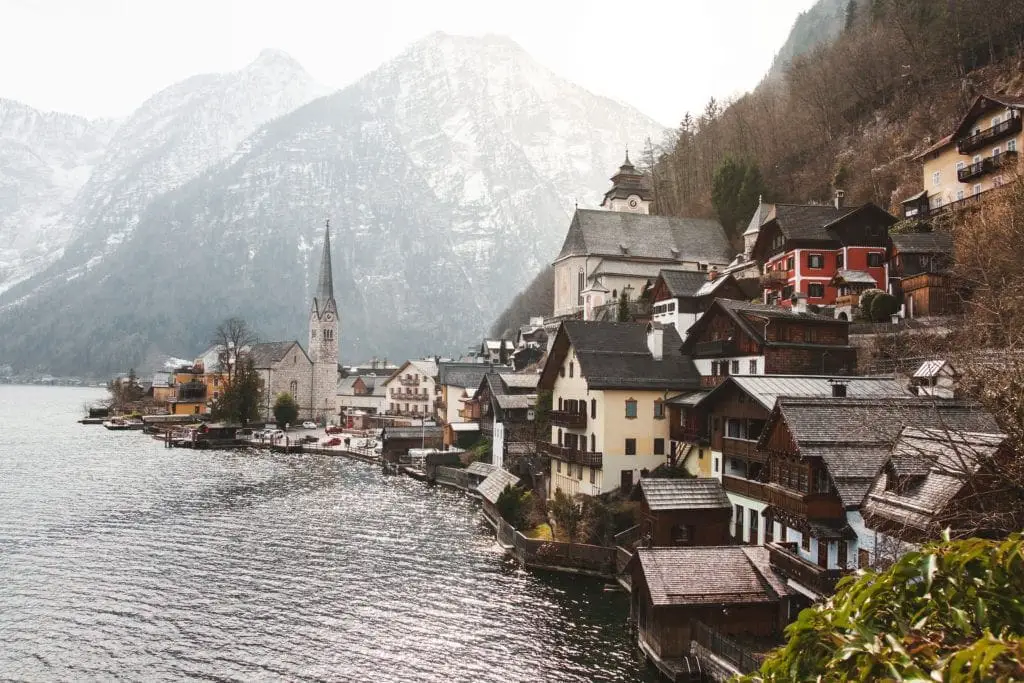 Wondering why Austria made this list of top 10 destinations to visit? Well, you're about to find out. Austria is a whole new light for tourists. Get up close and personal with Mother Nature and explore its stunning arts. The many ruins, monuments, and castles that calls Austria home are the major reasons why visitors come here annually. Some of the fascinating attractions include Museums Quartier in Vienna, Hallstatt, and Schonbrunn Palace.

Places to Visit
Schonbrunn Palace: Located in Vienna, Schonbrunn Palace once served as a private residence for the imperial family. The Palace features nearly 1,500 rooms, all exquisitely designed and furnished. Plus, there are beautiful gardens featuring a maze, a conservatory, and many greenhouses. Every minute spent here is well worth it.
Kahlenberg: Standing at about 1590 feet from ground level, Kahlenberg is located in the Vienna Woods. Hike to the top of the mountain to catch stunning views of the surrounding area. There is an observatory tower at the top of the summit known as Stefaniewarte. This is a perfect place to visit in early fall or spring to enjoy nature and the areas coziness to the fullest. More so, you'll find welcoming Austrian cafes where you can relax at the end station.
Hallstatt: Strategically located between the Hallstatter See and Dachstein mountains, Hallstatt is without a doubt the oldest village in Austria. The area is known for its great salt production since time immemorial. Remember to bring your camera to capture the lovely moments as you explore the gorgeous scenery. Other highlights include the subterranean salt lake and the mummy of a prehistoric miner preserved in salt.
Other points of interests
Hochosterwitz Castle
Seefeld
Eisriesenwelt Ice Cave
11. Norway
A year-round destination for visitors of all kinds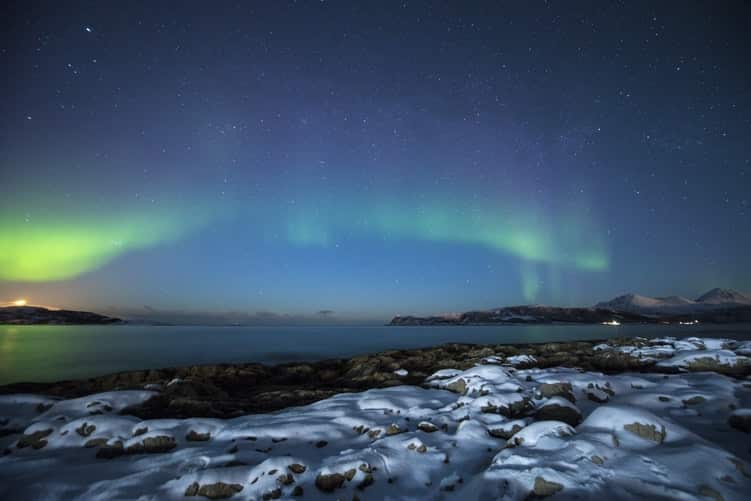 Norway is home to wealthy locals who prioritize convenience, hospitability, and healthy living. It is not only a country in which to live but makes well for a year-round destination for visitors of all kinds. The weather is pleasant and warm all year round. From traditions, rich heritage and historical past, to some of the finest vacation activities including skiing, and biking, Norway's natural beauty is impossible to describe
It's too easy to fall head over heels with this beautiful country. Norway has long been a popular cruising destination and has gained a reputation for its fjords. The country's impeccable attractions have transformed the unique landscape of the country and never fail to take visitors breath away.
It's beautiful everywhere. You don't have to cover the entire Norway to get the most out of it. Most visitors to Norway don't come here for the shopping or nightlife or entertainment. One of the reasons why people visit this spectacular country is to see the Northern Lights.
There are many beautiful places in Norway worth exploring. There are a handful of things to do in the Troms region in the northernmost part, and Alesund on the west coast. Add the breathtaking fjords to the list of things to do, and you have a double dose of incredible attractions that you must visit. The whole country has a proper goldmine of places that should not be missed.
Places to Visit
Drive the Atlanterhavsveien (The Atlantic Ocean Road)
Explore the Arctic Circle on a Spa Boat
Hike Pulpit Rock
Visit Svalbard – The Realm of the Polar Bear
Check out the Geirangerfjord
Keep in mind that there are other great destinations in the Schengen area to visit this fall. If you're finding it hard to pick the right destination while planning your next trip to Schengen area, you can start with any of the destinations above.
If you're excited about touring Schengen areas, don't forget to have all your travel documents ready. Bring along all the necessary documents when applying for a tourist visit for your chosen destination. And if you're facing any difficulty with getting a visa or too busy to go through the process, apply with IaM! We can help you with Schengen Visa as quickly as possible and without stress.

Happy travels!