Europe Travel Ban: Norway Refuses to Reopen Borders to Third-Countries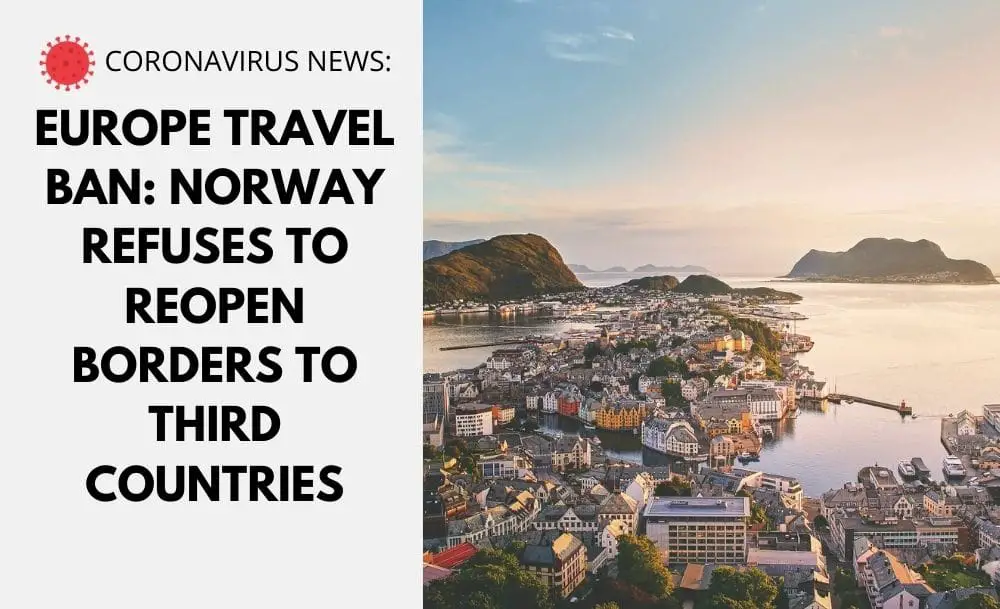 Following on from the European Union updating it's Europe Travel Ban, Norway has responded. The EU Council's updated travel safe list of 12 third-countries allowed to travel into Europe and the Schengen Area has been rejected. 
Norway continues to refuse entry to third country nationals stating that the Norwegian Government will carefully assess the epidemiological situation abroad before it opens its borders to any third countries.
The Norwegian Government's Ministry of Health notes that since the EU safe list is guidance, it is up to each member state to assess whether they will open the borders for third countries. Norway intends to carry out its assessment based on the criteria of the spread of infection and monitoring the infection situation internationally.
The EU Council reviewed its recommendation, on 30th July 2020, for the Member States to remove the entry restrictions on residents of third countries. The list was shortened to 12 countries in the list: Australia, Canada, Georgia, Japan, Morocco, New Zealand, Rwanda, South Korea, Thailand, Tunisia, Uruguay, and China which is still subject to confirmation of reciprocity.
Member States are recommended to reopen their borders to these countries starting from July 31.
The European Safe List of Countries was first published on June 30 with 15 countries on the list. It was then first reviewed on July 16, but Norway did not implement either.
Couples and Lovers Permitted Entry as Non-EU/EEA Citizens Can Now Join Their Lovers & Family Members in Norway
In a boon to lovers and couples separated by the travel ban, Norway instead permitted those in a relationship of at least nine months and other family members from countries outside the EU/EEA to enter Norway in order to join their loved ones as of July 15. In its notice about "Romantic partners and family members" the Norwegian authorities announced that third country nationals can visit their loved ones.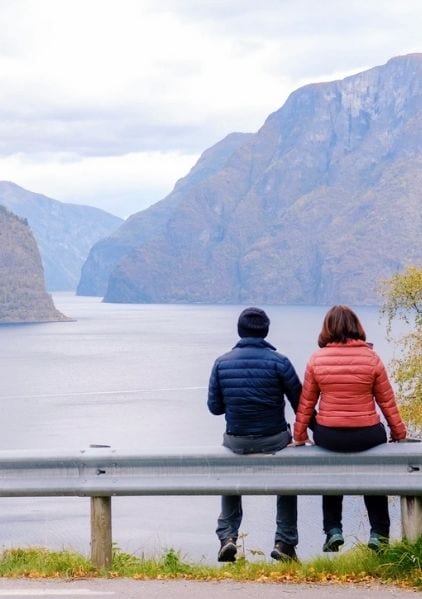 Cross-border (or bi-national) couples and families separated by the EU-wide travel ban introduced in March this year amid the Coronavirus pandemic outbreak in Europe were finally able to reunite in Norway, if one of them is a Norwegian citizen residing in Norway.
The Norwegian authorities announced on July 10, that starting from Wednesday, July 15, those in a relationship of at least nine months and other family members from countries outside the EU/EEA will be eligible to enter the country in order to join their loved ones.
"The Government will open from July 15 for entry for foreigners from countries outside the EU / EEA, so-called third-country nationals, who have family or an established boyfriend relationship in Norway. But there are no exceptions to the quarantine duty or the normal conditions in the Immigration Act,"

press release of Norway's Ministry of Justice and Public Security
Partners must officially declare that their relationship has lasted 9 months, and that they have met in person at least once. You must also provide proof of a place to stay during a 10-day quarantine in Norway.
Love Is Essential and Love is Not Tourism
The issue facing bi-national couples being separated has been circulating in the media under the hashtags of #loveisnottourism and #loveisessential. The decision in Norway was taken upon those intensified requests of lovers and family members in social media.
Couples have not seen each other for months since the travel bans were put in place. Couples are also being prevented from seeing the births of their children and missing weddings.
A social media campaign, "LoveIsNotTourism", has gathered traction in Denmark, Norway and Austria to demand that states make an exception and lift their restrictions on unmarried couples waiting to be reunited.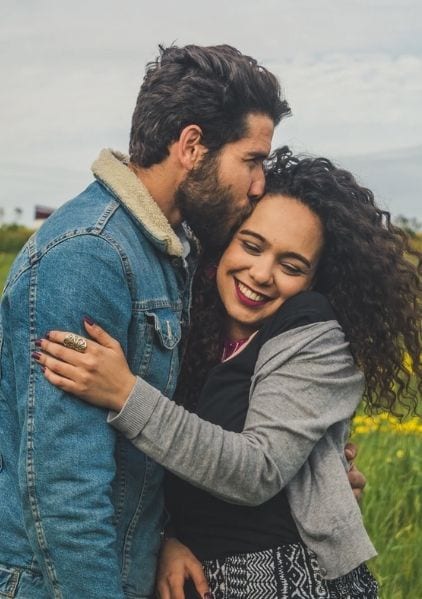 The governments of these three countries agreed to let the foreign partners in. Norway was the third country to join that list.
In announcing the decision, the Minister of Justice Monica Mæland, said that the Coronavirus situation has particularly hit families and unmarried lovers severely.
Those planning to travel to Norway still needed travel documents such as visas.
"But we emphasize that the rules on entry restrictions come in addition to the general rules on entry into the Immigration Act. This means that even if the entry restrictions are removed, the general requirements for travel documents, visas, etc. will still apply in full," Mæland added.
The person living in Norway should provide the third-country citizen with a self-declaration that "the other half" must present upon arrival in Norway, confirming that the two requirements are met.
The only obstacles of couples with a Norwegian partner is that of visa requirements (if required) as Embassies, Consulates and Visa Application Centres are either closed or running a reduced service.
Later that same month on the 25th July, it was reported that Norway is advising its citizens against non-essential travel to Spain and Andorra.
What are your thoughts on how Norway has been approaching its response to international travel in the face of the coronavirus pandemic?
If you have any questions or have been affected by the news of Norway's travel restrictions, comment below. If you need any help or advice, reach out to your Visa Coordinator at IaM