Norway Reintroduces Quarantine for Spain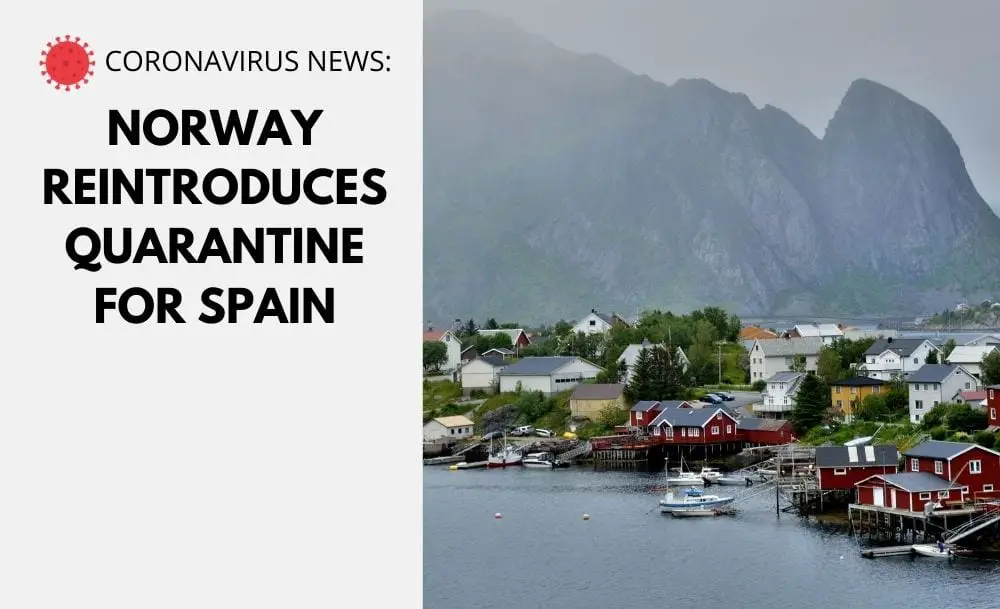 Norway Advises Against Non-Essential Travel to Spain & Andorra
The Norwegian government issued updated travel advice and quarantine restrictions to its "green" list and "red" risk country lists. Travellers from Hungary and seven regions of Sweden no longer have to quarantine for the first time in more than four months.
The Norwegian government has strongly advised against travel to Spain and Andorra for non-essential purposes. The Ministry of Foreign Affairs of Norway has stated that travel to these two countries increases the risks of a second wave of infections imported into Norway.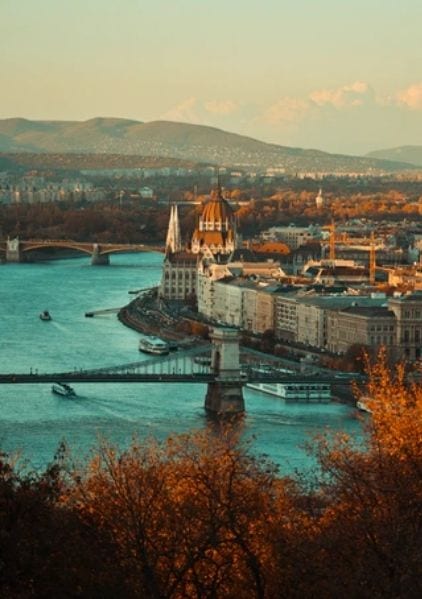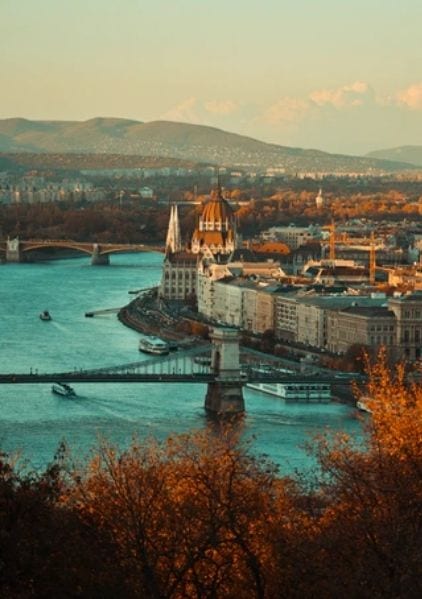 The Ministry has updated the country's travel advice, confirming that those coming back from Spain and Andorra will have to quarantine for ten days on their return.
Conversely, the Ministry has also removed its travel advice against travelling to Hungary and the regions of Kalmar, Östergötland, Örebro and Värmland in Sweden.
The advice has been changed on Saturday night, July 25, and will be valid until August 20.
"Hungary and the regions of Kalmar, Östergötland, Örebro and Värmland in Sweden are no longer covered by the Travel Council, while Spain and Andorra are now included. This means that the Ministry of Foreign Affairs advises against travel that is not strictly necessary to Spain and Andorra. Travellers returning from these countries will be quarantined for ten days upon return," reads a notice published on the official website of the Ministry.
Norway has been categorising the Member states in 'green' and 'red' according to their epidemiological situation since reopening its borders to travellers from the EU and the EEA countries and the UK.
Which countries are in Norway's green list? From July 25, the list of countries categorised as 'green' are: Austria, Belgium, Cyprus, the Czech Republic, Denmark, Estonia, Finland, France, the Faroe Islands, Germany, Greece, Greenland, Hungary, Iceland, Ireland, Italy, Latvia, Liechtenstein, Lithuania, Malta, the Netherlands, Poland, Slovakia, Slovenia, the United Kingdom, Switzerland, and the regions of Blekinge, Kalmar, Kronoberg, Skåne, Örebro, Östergötland and Värmland in Sweden.
Which countries are in Norway's red list? From 25th July, the following countries are categorised as 'red', and thus Norwegians are discouraged from travelling there: Andorra, Bulgaria, Croatia, Luxembourg, Portugal, Romania, Spain and the regions in Sweden for which there are some exceptions given above.
"The National Institute of Public Health will update the overview of which countries and regions satisfy the infection criteria every 14 days, but updates in the form of new 'red' areas may occur more often if a country or region has a worsening infection situation."

the Norwegian Ministry on their green and red list countries
The Ministry goes on to remind Norwegians that exemptions from the travel advice are not an invitation to travel, advising everyone to think carefully before they travel as the development of the virus in Europe is still confusing and can change rapidly.
Norway's Red & Green Countries List
In June, Norway planned to reopen its borders to all EU/EEA residents from July 15.
A 10-day home quarantine requirement was left in place for a few "red" countries including Portugal, Hungary, Croatia, Romania, Bulgaria and Luxembourg, along with most of Sweden.
The changes to those lists is the first change since Norway's borders opened. Aside from the changes to Hungary, Sweden & Spain, the restrictions remain in place for the other countries listed above.
Spain has seen lockdowns in parts of the country as fears of a coronavirus second wave in Spain are heightened. The UK government has placed Spain on their quarantine list and other countries, like Norway, are also following suit.
Norwegian Travellers, Returning Residents & Third Country Nationals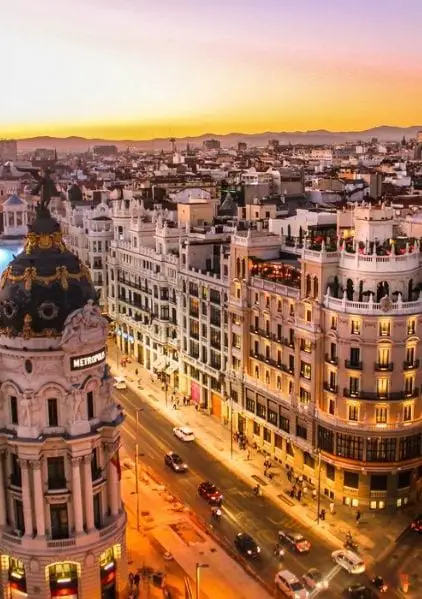 The reintroduction of Spain onto the red list is frustrating for Norwegians, much like UK travellers, already abroad. They will now be faced with the reintroduction of the quarantine period for returning from Spain.
When the quarantine period was removed 14 days ago, many Norwegians booked last-minute travels and holidays to Mediterranean destinations, like Spain.
An estimated 12,000 Norwegians travelled to Spain since the restrictions were lifted. Now, most of those people will face a mandatory ten days at home upon their return.
Currently, third-country nationals, like the US and its citizens and residents, are ineligible to enter Norway, due to the spread of the virus abroad. But Norway is one of the few countries, like the Netherlands that permits entry to bi-national couples separated by travel bans across European countries and worldwide. Since June 15, third country nationals can travel to Norway to unite with their Norwegian partner/family member residing in Norway.
If you have any questions or have been affected by the news of Norway's travel restrictions, comment below. If you need any help or advice, reach out to your Visa Coordinator at IaM