Coronavirus Outbreaks in Local Regions of Europe: Is Europe About to See Its Second Wave?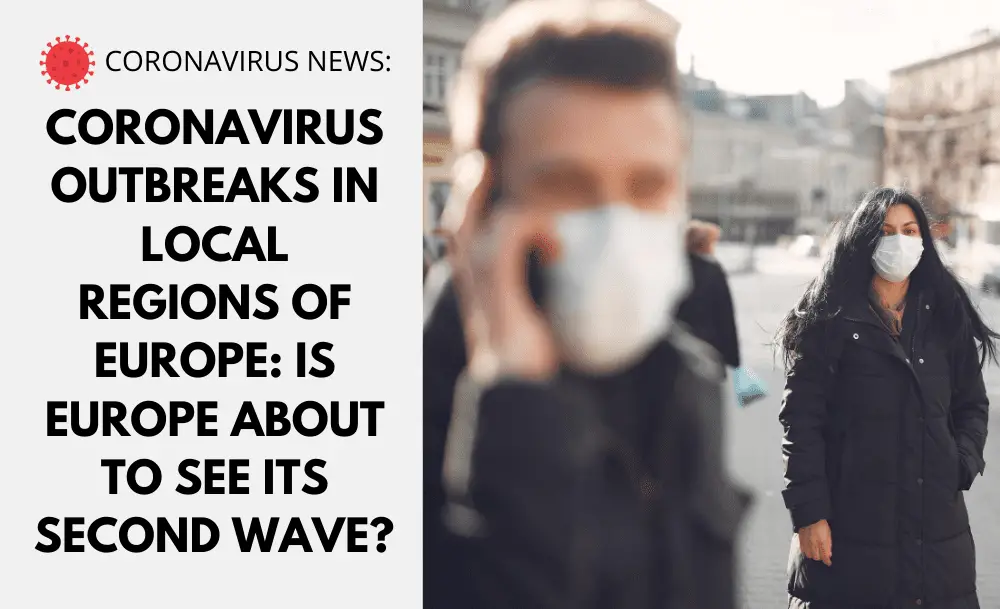 As Germany sees a second wave of coronavirus outbreaks, and Spain fights a spike in coronavirus cases, other European countries are grappling with containing the resurgence of coronavirus in Europe. 
Austria battles a local outbreak as Italy sets €1,000 face-mask fine and France introduces mandatory face masks and COVID-19 tests for returning travellers.
Austria
A few kilometers away from the German outbreak in Bavaria, people in the Austrian resort town of St. Wolfgang, near Salzburg, were urged to stay home after 44 people tested positive for COVID-19 on Friday.
St. Wolfgang is a popular tourist destination. It has reported 53 coronavirus infections since Wednesday 22nd July, triggering concerns of an early end to the summer tourist season at one of the country's best known lakes.
It is believed the infection spread during parties in the town's bars. Two hotels have also been singled out and closed and the curfew has been moved from 01:00 to 23:00 p.m.
Hotel staff are among the 52 of those 53 infected. These staff were working in the town's accommodation and restaurant sector, Christine Haberlander, health minister of Upper Austria said. One of those infected was a visitor.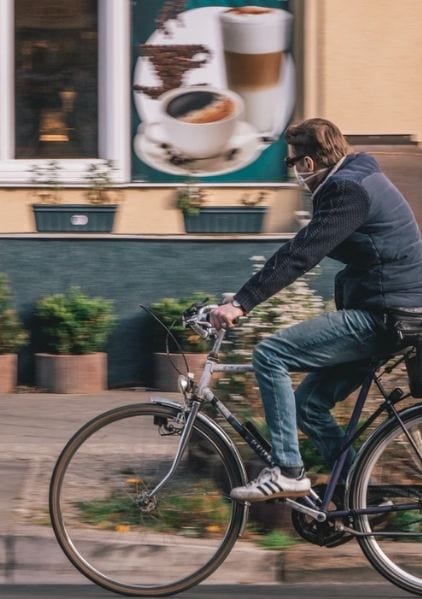 People that have stayed in the town from July 15 will be informed about the coronavirus outbreak. This is expected to be a blow to the Austrian tourism sector and hoteliers are now braced to conclude that the Austrian tourism season is over for this summer. As many businesses in St. Wolfgang fear visitors will stay away for the rest of the season.
More than a thousand people have been tested in St. Wolfgang since the first case became known on Wednesday.
The provincial government currently does not plan to close more hotels or impose a quarantine, but is ready to do so if necessary, Haberlander said.
Austria has seen a rise in cases after relaxing restrictions. As a result, the mandatory reintroduction of wearing face masks in supermarkets, smaller grocery stores, post offices and banks has been put back in place.
Austria's coronavirus outbreak has been less than half of the UK's and other Western European countries like Spain, Italy and Portugal. It has recorded 20,510 cases and 713 deaths, though infections have accelerated in the past month. 
It is yet to be seen if this outbreak is the start of a second wave for Austria.
France
France has so far avoided reinforcing lockdown, but the country's 'R' infection rate grew by a worryingly 1.3 on Saturday. It means that infected people can contaminate 1.3 others on average.
The country's daily infections are also rising, reaching over 1,100 on Friday. The French Health Ministry confirmed 1,130 new COVID-19 cases have been detected in the past 24 hours. It is the second consecutive day the daily number of new cases have exceeded 1,000. 
The French health authorities have warned that France risks taking a backward step in the battle against the virus, which has killed over 30,000 people in France, as current infection indicators resemble those seen in May, which was the end of a strict two-month lockdown.
"With a number of daily cases greater than 1,000, we have returned to levels comparable to those at the end of the confinement period."
"We have cancelled much of the progress that we'd achieved in the first weeks of lockdown-easing," health authorities said, also warning that French citizens appear to be letting their guard down during their summer vacations and that those who test positive are not self-isolating enough.
French authorities recently enforced a €135 fine for people who do not wear face-masks in closed public spaces.
The French government have in the meantime imposed mandatory COVID-19 testing for returning travellers as part of measures to prepare for a second wave.
The French government said Wednesday it is preparing for a second wave of COVID-19 cases that could emerge in the coming months, but will not respond with another nationwide lockdown to contain the outbreak.
"My aim is to prepare France for an eventual second wave, while preserving our daily life, our economic and social life," new Prime Minister Jean Castex
 "The Scientific Council, what we are saying is: whatever happens, we will not be able to redo a generalised lockdown in France, Jean-François Delfraissy, president of the Scientific Council told Le Parisien newspaper.
"The first time, it was essential, we had no choice, but the price we have to pay is too high.
"The population would certainly not accept it, the economic consequences would be major and, even from a health point of view, this is not desirable – do not forget that, apart from COVID-19, there were all the other patients who had delays in diagnosis during this period."
Delfraissy has convened by the French government to advise on coronavirus-related measures, have laid out a strategy for dealing with a second wave.
Italy
Italy also imposes the mandatory wearing of face masks as it prepares and fears for a second outbreak. 
Campania, in the south of Italy, has mandated a fine, amounting to €1,000 for failing to wear a mask in closed public places.
On top of the fine, businesses could be forced to close for a duration of five to 30 days.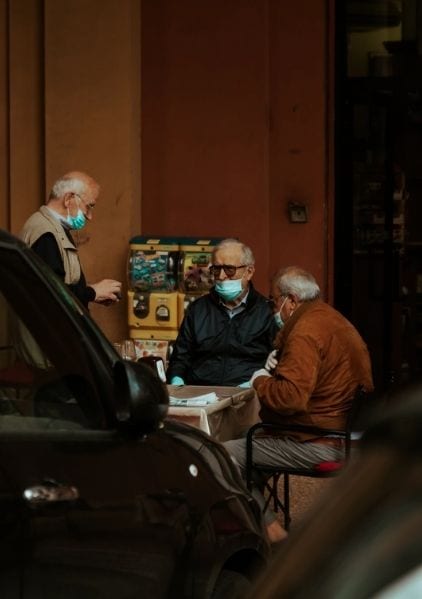 "If our fellow citizens think that the problem is resolved, that means that within a few weeks we will return to a hard emergency", the region's governor Vincenzo De Luca warned on Friday as he announced the move on Facebook.
The rules apply to anybody not wearing a mask in enclosed spaces, including public buildings, supermarkets, bars, restaurants, shops as well as public transport (bus, trains, subways).
Public "transport operators will also have to deny access to passengers who do not wear a mask.
Those who are caught not wearing it onboard will be forced to get off – at the cost of blocking the "bus or train" or even calling the police if they refuse.
Italy is one of Europe's worst-affected countries, behind the UK, by the coronavirus pandemic, accounting for over 242,000 cases and more than 35,000 deaths.
The virus however now seems reasonably under control in the country, though it reported 275 new cases in the past 24 hours as well as five deaths.
Are we facing a second wave in Europe? What are your thoughts? Comment below.
If you need any help or advice, contact your visa coordinator at IaM.