Greece: Lockdown and International Travel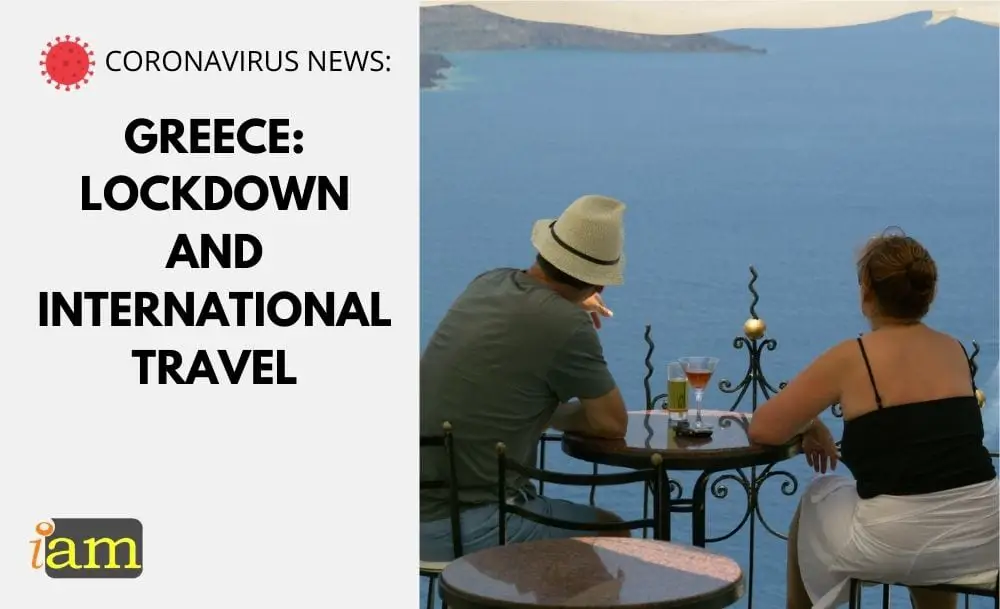 Negative PCR test plus quarantine until January 7
Greece enjoyed one of the best tourism rebounds in the EU while keeping infection rates comparatively low to other EU states.
However, November took a massive turn as cases surged prompting Greece to enter a lockdown that was only expected to last a month.
Now, the government of Greece has extended the lockdown until January 7, 2021, and has added further restrictive measures that will essentially shut down tourism for the entire country.
Greece's government announced that the country's lockdown will also be prolonged until January 7, so the country's authorities can maintain the pandemic situation under control. Schools, sports, courts, cafes, bars, restaurants and entertainment will also be closed.
The authorities also stated that students returning for year-end holidays would also be subject to self-isolation requirements, together with all persons travelling for business or other purposes.
Extended Lockdown
No Inter-Regional Travel
Inter-regional travel will continue to be restricted until January 7. This will greatly affect tourists as well as Greek residents.
Stay Home Order
Many non-essential shops, services, and even restaurants will now be shut until at least January 7, 2021.
The stay home order has also been extended, which only allows persons to leave their house/hotel for essential reasons.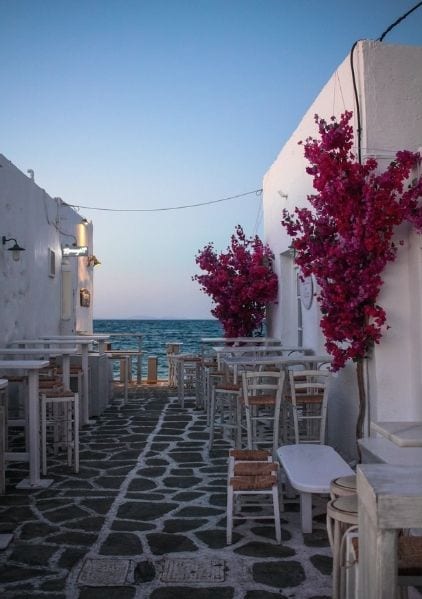 Tourists and residents in Greece must send an SMS to 13033 and select their corresponding essential activity before leaving their hotel property or home. Greece has been actively policing the SMS 'permission slip' and has handed out almost 800,000 euros in fines for non-compliance.
The six essential reasons:
Visit to a pharmacy or visit to a doctor if necessary
Visit to a supermarket or stores for essential supplies
Visit to a bank if e-banking transactions are not possible
Visit to people needing assistance or escorting children to and from school
Attending a funeral, as per the conditions provided by the law, or visiting children in case of divorced parents
Physical exercise outdoors or up to two persons taking their pet for a walk while always observing a 1.5-metre distance.
International travel
Travellers from EU
Member States and Schengen Associated countries are allowed entry. However, starting December 18 Greece will now require a rapid antigen test upon arrival and a 10-day quarantine for all passengers, irrespective of nationality, despite the fact they also must bring a negative PCR test with them for entry.
All travelers must bring a negative PCR test, taken no longer than 72 hours before arrival, in order to enter the country and fill in a Passenger Locator Form (PLF), at least a day before arriving in Greece.
Travellers from outside EU
Travellers from Australia, Japan, New Zealand, Rwanda, South Korea, Thailand, Uruguay, Singapore and China (subject to confirmation of reciprocity) are also allowed to enter Greece. They are also subject to the same rules starting December 18.
Now, with the additional rapid test and 10-day quarantine added to the PCR testing requirement, entry into Greece becomes extremely restrictive.
Tourists and residents alike will be prohibited from leaving their residence for non-essential reasons. They will not be able to visit restaurants and tourist destinations and are banned from travelling between Greek prefectures until January 7.
How about Christmas?
Greece's Secretary General for Trade & Consumer Protection Panagiotis Stampoulidis announced that Christmas retail stores will open from December 7 and will operate until January 8.
The stores will be allowed to trade from 7 AM-8:30 PM and will follow strict measures:
Only 4 customers per 100 square meters
Elevators can only be used by people with special needs and for restocking purposes only
All customers must be standing 2 meters apart from each other.
Were you planning to holiday in Greece? Does this affect your plans? Comment below.
IaM can help with your visa application to the United States, the UK & other countries
If you need help with a US visa, a UK Visa, or visa to Europe, including help with appointment booking obligations, IaM can help. For more information and advice on US immigration, UK immigration law and US visa applications or if you need any help or assistance please, reach out to your Visa Coordinator at IaM.