Iceland's New Screening and Quarantine Rules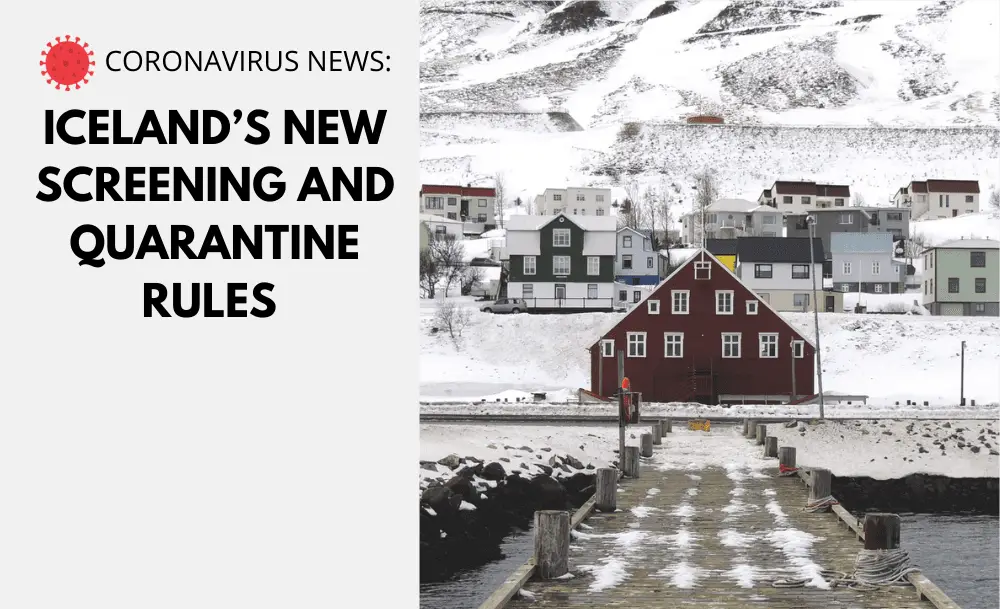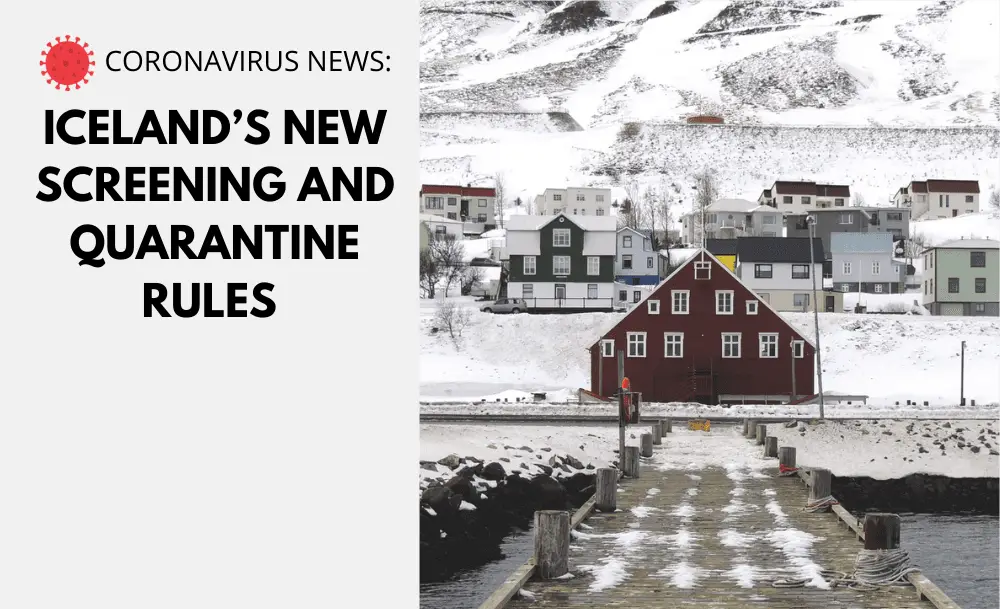 From today, 19th August, travellers arriving in Iceland will be required to undergo two COVID-19 screenings or to quarantine for 14 days. Previously, there was a five-day quarantine and double testing requirement for any residents of Iceland, people visiting Iceland for an extended period of time, or nonresidents with a strong social network within the country.
Now, the quarantine requirement and double testing rules apply to everyone entering Iceland regardless of where they are coming from or how long they intend on staying in Iceland.
The double border-screening has been imposed to try to bring safer results, and avoid the risk from any false results arising from travellers that recently contracted the coronavirus but cannot be picked up in the first few days.
The changes in the screening policy were announced by Iceland's Prime Minister, Katrín Jakobsdóttir at a press conference on Friday and are being introduced as the instances of COVID-19 in Iceland and abroad are rising.
"The frequency of COVID-19 infection is increasing in neighbouring countries and all over the world, We are still grappling with a group infection that has cropped up here in Iceland without knowing how this strain of the virus made its way here. We're not promising a virus-free society …We see that no one can make that promise. But we're trying to minimize the risk here in Iceland such that disruptions are as negligible as possible."

Iceland Prime Minster Katrín Jakobsdóttir.
The process means that the first COVID-19 PCR test will be taken at the border when a traveller enters.
The second COVID-19 test will be taken at a local testing centre four to five days after arrival. In the meantime, travellers waiting for their second test will be subject to quarantine requirements, which have been tightened considerably.
All travellers have to undergo testing and quarantine. even travellers from countries that were formerly considered as safe.
Iceland reclassifies all countries as risk areas
Iceland has reclassified and defined areas with risk of infection and has updated its rules regarding border crossing.
From 19th August, all countries and territories of the world are considered as "risk areas". This includes countries in the Schengen zone. The definition of a risk area will be re-assessed regularly and updated as indicated by the Icelandic authorities.
The reasoning for this change in policy towards both returning residents and travellers from safe countries is due to the rise of instances of coronavirus in those countries as well as the difficulties in establishing that people have been indeed in a safe country for at least 14 days before entering Iceland.
Iceland travel restrictions updated and tightened
Travellers from Iceland, both residents and Icelandic nationals, are being advised not to travel to risk areas. Therefore, based on the reclassification, Icelanders are being asked not to travel outside of Iceland.
For travellers to Iceland, everyone born before 2005 who travels to Iceland from a risk area must pre-register to be screened for COVID-19 and to quarantine on arrival. Travellers arriving in Iceland can now choose between a double testing procedure and 5-6 days quarantine or a 14-day mandatory quarantine.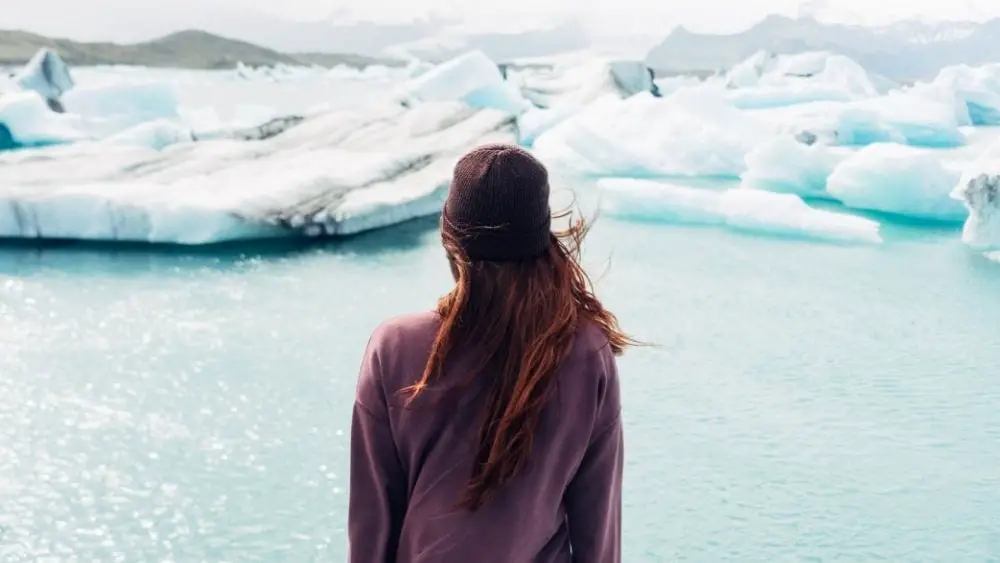 Those who test negative twice will no longer need to comply with quarantine requirements. In case any of the results of the test are positive, you will be required to self-isolate for a period of 14 days.
If you chose the 14-day quarantine period, you will not be required to undergo any test.
There is a fee charged for the screening. Currently, that fee is around $65 USD or £61.39 GBP per test depending on the exchange rate. As well as the cost for testing, travellers to Iceland are responsible for their cost of living while in travel-related quarantine as they have made the choice to go to Iceland, despite the regulations for quarantine on arrival.
Individuals who are diagnosed with an active COVID-19 infection in Iceland must be isolated for 14 days or until 7 days after symptoms resolve.
The rules on a requirement to pre-register for travel to Iceland are also being tightened to ensure that Icelandic authorities and contact tracers have all the information about an individual's travel plans before they arrive in Iceland.
The Icelandic government's full explanation of quarantine regulations can be found here:
Iceland has been one of the few countries that have managed to get on top of the coronavirus pandemic within its borders. It implemented testing and tracking early on in the year when reports of the virus were circulating in China. Since then it managed to get on top of its outbreak in Iceland and limited its effectiveness by instigating a rigorous testing and tracking program.
It is one of the few countries in the world that did not instigate a nationwide lockdown and impose social distancing measures as it was so effective in managing the virus. It declared as one of the few countries that managed to get on top of the pandemic and could be regarded as having defeated it. At least by managing the outbreak well.
Iceland had done such a great job in managing the pandemic that it was one of the few countries in Europe wanting to open its borders to countries like the US. Earlier this month, the Ministry of Justice in Iceland allowed international students to stay legally in the country, until September 10, even if they do not obtain an Iceland visa or residence permit.
As part of its initiative to ease some of the imposed restrictions, Iceland lifted travel restrictions for citizens of 14 countries, which were considered safe by the European Union.
What are your thoughts on how Iceland's new measures? Comment below.
If you need any help or assistance, contact your visa coordinator at IaM.