U.S. Considers to Lift International Travel Ban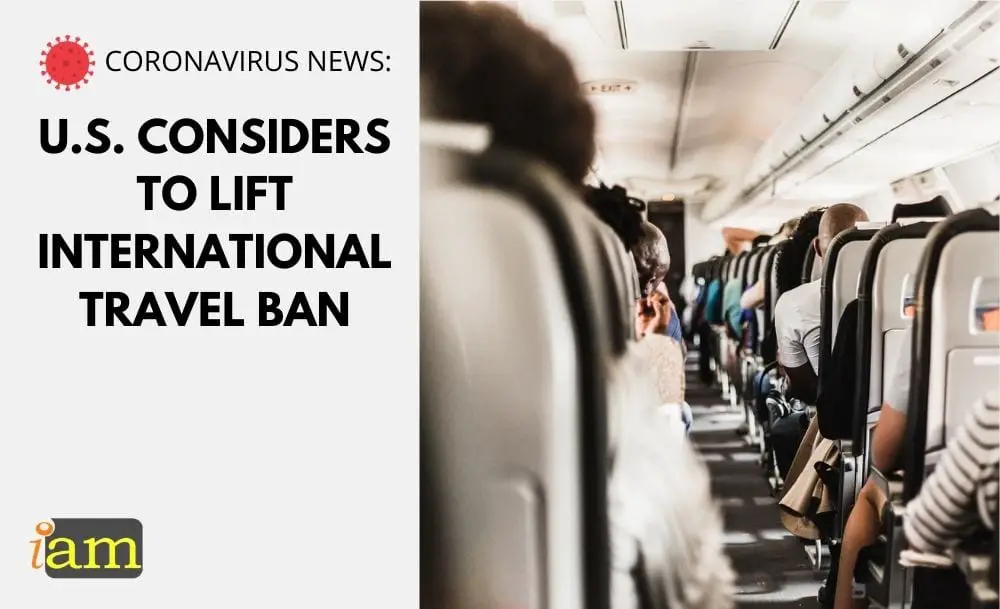 After eight months of border closures to European travellers, including the United Kingdom, the US government is reportedly considering removing the ban on international visitors from Europe and Brazil.
Discussions among the federal government, public health agencies and airlines have resulted in widespread official support for the move, which still requires approval by the U.S. President Donald Trump. 
Uncertainty remains over when the travel ban will be lifted especially given that European countries have not signalled that they will reciprocate by removing their own travel bans on US tourists.
Restricted Countries
The countries currently under the travel ban include the 26 members of the EU's Schengen Area plus the UK, Ireland and Brazil, which were all placed under the restrictions by the US government at the start of the pandemic. 
The bans on international arrivals from China and Iran are still in place and are not expected to be removed as part of this decision. 
List of countries that will be allowed to travel to the U.S again:
UK, Ireland, Brazil, Austria, Belgium, the Czech Republic, Denmark, Estonia, Finland, France, Germany, Greece, Hungary, Iceland, Italy, Latvia, Liechtenstein, Lithuania, Luxembourg, Malta, the Netherlands, Norway, Poland, Portugal, Slovakia, Slovenia, Spain, Sweden and Switzerland.
Boost Aviation & Tourism Industry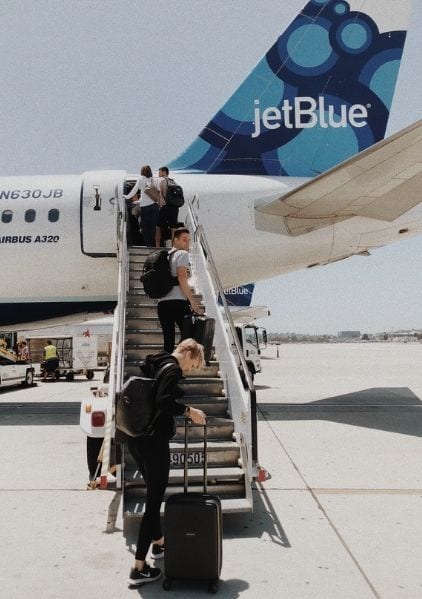 The potential removal of the travel ban on European tourists will be welcomed by the aviation and tourism sectors in America, which have been under intense pressure from COVID-19 travel restrictions. While the US currently allows international arrivals from elsewhere in the world, a large proportion of visitors to the country come from Europe.
Representatives from the aviation industry have cautiously welcomed the potential lifting of the travel ban, with a spokesperson for Airlines for America saying it was a step in the right direction, while also urging the introduction of further measures such as testing programs which would enable travel without lengthy quarantine periods.
COVID-19 testing for international travel is gaining traction, with a number of countries introducing testing options for arrivals in order to reduce quarantine periods, including Canada, the UK, France and Germany. This could be a key method of enticing people to travel again, as long mandatory quarantine periods of up to two weeks are a major barrier for most tourists.
CDC Recommends Against Travel 
Meanwhile, tension continues between public health authorities and the tourism industry, with the CDC strongly recommending against travel as the virus continues to rage across the U.S. 
While passenger numbers are down by around 60% compared to last year, there has been a significant surge in recent days as people travel across the country to spend time with friends and family for Thanksgiving. 
The conflicting priorities of businesses and public health agencies are likely to remain a source of tension in deciding on appropriate COVID-19 guidelines and measures, causing some confusion for travelers. The travel industry is struggling and is desperate for people to return to flying for their overseas vacations. On the other hand,  public health bodies are equally determined to keep new case numbers low.
Travellers can only dream that governments and airlines can agree with creative solutions soon like universal testing programs and digital health passes in order to return international travel to some sort of normalcy while keeping everyone safe and healthy.
Are you planning to travel for the holiday? Tell us where you want to go.
IaM can help with your visa application to the United States, the UK & other countries
If you need help with a US visa, a UK Visa, or visa to Europe, including help with appointment booking obligations, IaM can help. For more information and advice on US immigration, UK immigration law and US visa applications or if you need any help or assistance please, reach out to your Visa Coordinator at IaM.