UK Travel Ban Lifted – Essential Travel Permitted from the UK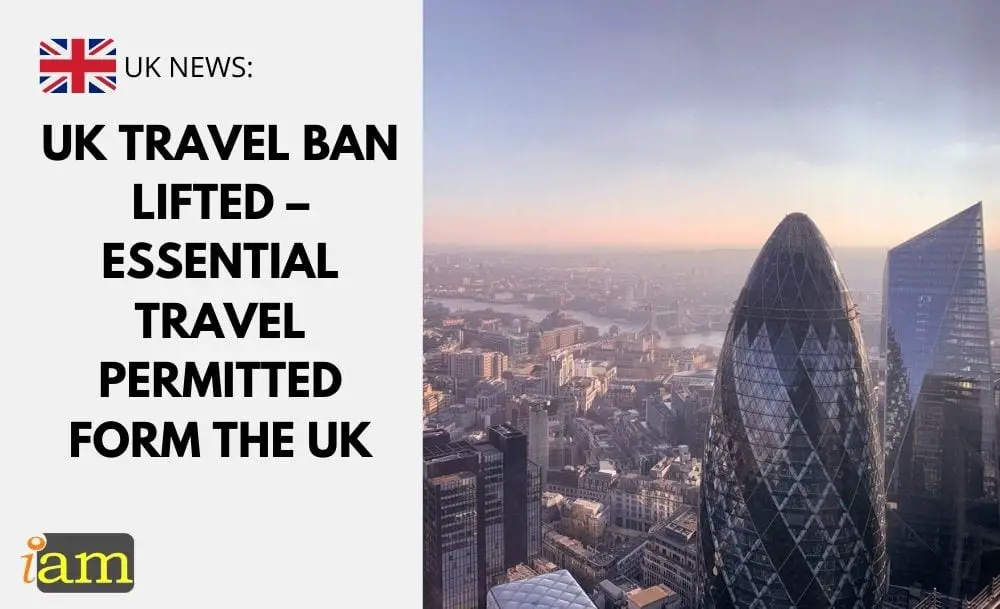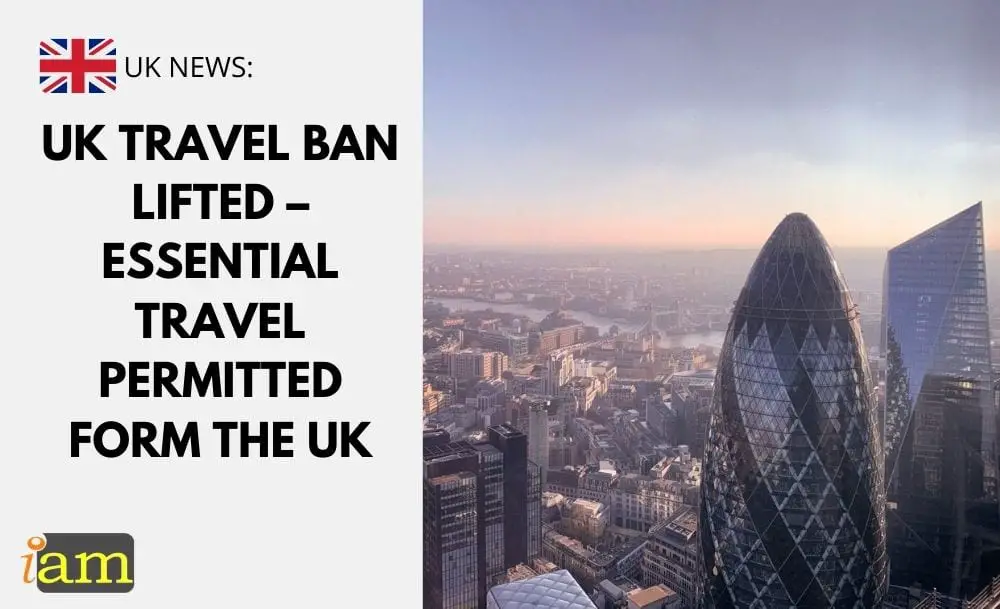 Travel Restrictions Placed on the UK Lifted
After over 60 countries closing the border with England for 48 hours, France has reopened its borders with the UK for travellers and truck drivers that test negative for Covid-19.
Drivers and travellers were able to travel into the EU in the early hours of Wednesday with ferries from Dover arriving in Calais. Planes, trains and boats started running again between France and the UK from this morning.
The sudden closure of borders with to all travellers from the UK on Sunday night severely disrupted crucial freight routes between the UK and Europe. It is thought that as many as 10,000 lorries are still waiting to make the Channel crossing
Requirements to Travel through France, Netherlands & Belgium
Those allowed to travel into Europe through France are truck drivers, French and EU citizens or residents with an essential reason to travel, and who show a negative Covid-19 test result that is less than 72 hours old. These measures will last until at least January 6.
France is not insisting on PCR tests, which usually take at least a day for the results to come back. Instead, it is accepting the rapid antigen tests with a type which is sensitive to the new variant of the coronavirus identified in the UK and elsewhere.
The UK Government announced that "all lorry drivers, irrespective of nationality, will require a lateral flow test.
This can detect the new strain of COVID-19 and provide results in around 30 minutes, rather than the 24 hours required after a PCR test."
But Results from both PCR and rapid antigen tests are being accepted, provided that the test used can detect the new variant of the coronavirus.
The Netherlands has also announced that they are relaxing restrictions for travellers who present a negative COVID-19 test result.
Although France, Belgium and the Netherlands are beginning to lift that ban on travel from the UK, more than 60 countries in the EU and beyond have banned travel from the UK.
Some officials believe that a factor in President Emmanuel Macron's decision to close the border was a desire to give Britain a taste of what a no-deal Brexit might look like when the transition period ends on January 1.
The EU calls for lifting of Travel Bans
The EU institutions have urged EU member states to stop blanket travel bans on the UK. On Tuesday, the European Commission called on EU & Schengen countries to lift the full travel bans on the UK.
The UK travel ban even prevented nationals from returning home to their countries of origin. The European Commission issued a statement calling for EU member states to allow for essential travel of UK and EU citizens. Didier Reynders, the EU justice commissioner, said: "Blanket travel bans should not prevent thousands of EU and UK citizens from returning to their homes."
The Commission accepted that countries must take precautions to control the spread of the new coronavirus variant, but called for coordinated exemptions for "citizens and residents returning home and other essential travellers". This is contrasted to the individual approach to closing of Europe's borders due to COVID-19 that we saw earlier in the year.
Over 60 Countries Ban the UK from Travel
Regardless of the return of essential travel from the UK, with the UK travel ban lifted, there are still 60 countries from which UK nationals are prevented from travel for non-essential reasons.
The list includes the following countries in Europe:
Albania
Austria
Belgium
Bulgaria
Croatia
Cyprus
Czech Republic
Denmark
Estonia
Finland
France
Hungary
Germany
Ireland
Italy
Latvia
Lithuania
Luxembourg
Malta
Moldova
the Netherlands
North Macedonia
Norway
Portugal
Poland
Romania
Slovakia
Spain
Sweden
Switzerland
And the following countries outside of Europe:
Argentina
Canada
Chile
Colombia
Dominican Republic
Ecuador
El Salvador
Grenada
Hong Kong
India
Iran
Israel
Jamaica
Japan
Jordan
Kuwait 
Mauritius
Morocco
Nepal
Oman
Pakistan
Panama
Paraguay 
Peru
The Philippines
Russia 
Saudi Arabia 
Singapore
South Africa
South Korea 
Sudan
Tunisia
Turkey
Uzbekistan
What are your thoughts on the UK travel Ban lifted? Do you have plans to travel for the holidays? Is this a taste of things to come post-no-deal-Brexit? Comment below.
IaM can help with your visa application to the United States, the UK & other countries
If you need help with a US visa, a UK Visa, or visa to Europe, including help with appointment booking obligations, IaM can help. For more information and advice on US immigration, UK immigration law and US visa applications or if you need any help or assistance please, reach out to your Visa Coordinator at IaM.