Green Travel: EU's High-Speed Rail To Replace Planes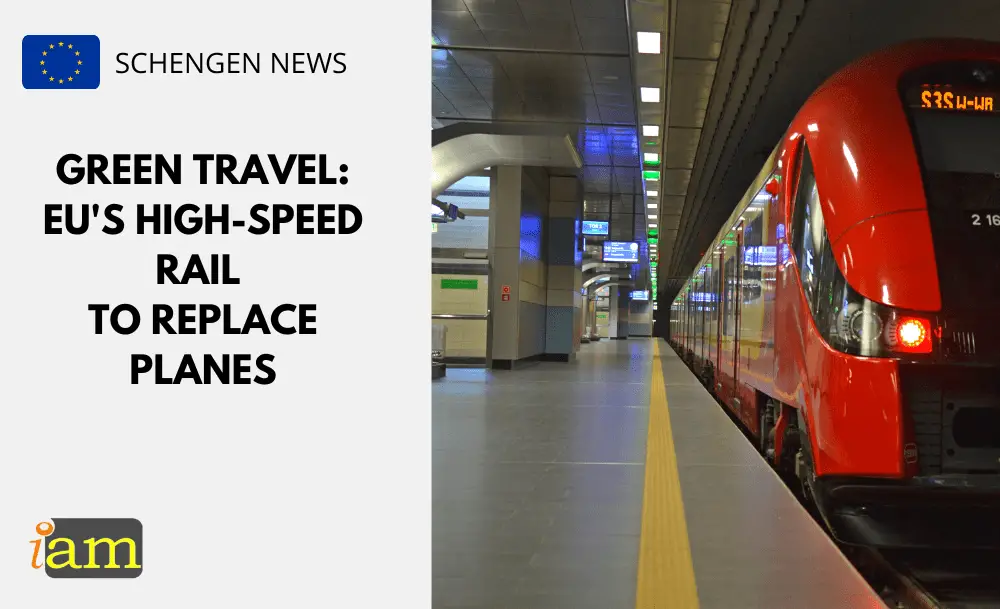 With recurrent heat waves across Europe, initiatives to curb GreenHouse Gas (GHG) emissions have become a priority. It has been reported that aviation generates nearly 14% percent of the emissions however with the growing demand for travel the percentage would only increase.  
Last month, the EU announced a plan aiming to double high-speed rail use by 2030 and triple current levels by 2050. The proposed railway is a spider web between every major city in the EU thereby making high-speed trains the dominant form of transport between European cities.
Europe already has thousands of kilometres of dedicated high-speed railways, however, it is focused mainly on the domestic market. Europe accounts for 60 percent of the world's high-speed trains network, while Asia is known for its fastest trains.
According to the European Commission, transport is responsible for about a quarter of total EU greenhouse gas emissions. Road travel and aviation are, consecutively, the top two greenhouse gas emitters within that sector, while rail is widely regarded as a much greener alternative to both.
Plan Feasibility
The ambitious plan laid out seeks to triple the miles of existing European rail lines by 2050. But while doing so may be crucial for meeting EU climate goals, critics are not convinced it's actually feasible.
Building lines across international borders, even within the European Union, create tension over conflicting national standards and regulations and a host of other obstacles. Reaching an agreement on which routes to prioritise will cause disagreements between clashing interests.
While some EU officials have hailed the proposals as the future of sustainable travel in Europe others have struck more cautious notes.
What are your thoughts on this issue? Talk to us in the comment section below.
Check out the deals we have found below and tell us your travel plans.
Check out the offers and discounts from:
And because of the pandemic, don't forget to get your travel insurance, which will cover you for flight disruptions and pandemic related matters.
IaM can help with your visa application to Europe, the United States, the UK & other countries
If you need help with a US visa, a UK Visa, or a visa to Europe, including help with appointment booking obligations, IaM can help. For more information and advice on US immigration, UK immigration law and US visa applications or if you need any help or assistance please, reach out to your Visa Coordinator at IaM.
Some of our posts include affiliate links. If you choose to purchase any of these products, we might get a small commission. For more information, check out our TOS.