South Korea To Allow Visa-Free Entry To 8 Countries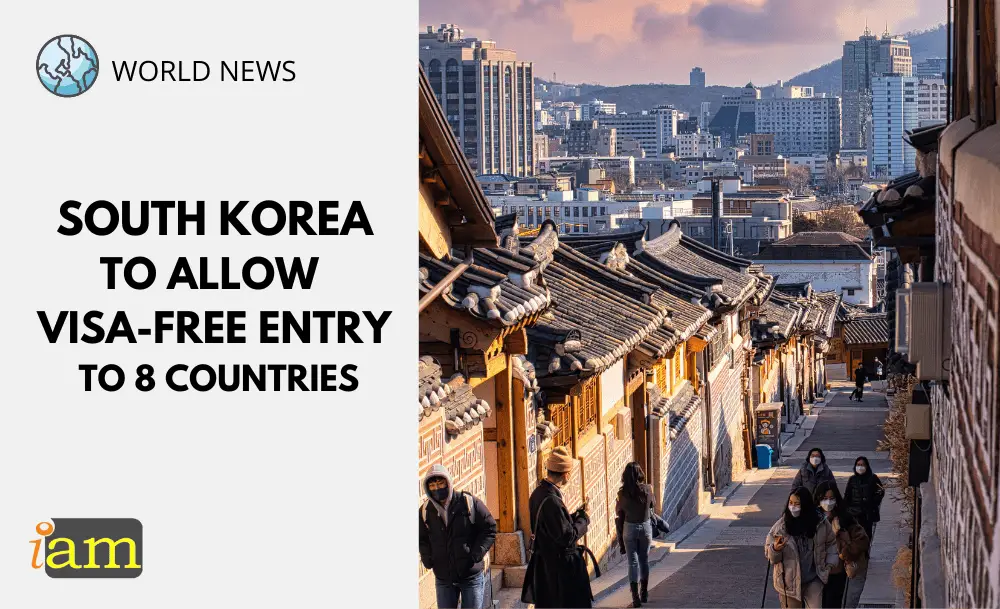 The South Korea online visa waiver, or K-ETA, will be made available to citizens of 8 countries for the first time from 1 November 2022.
This will mark the first time that visitors from these 8 nations have qualified for visa exemption to South Korea since travel restrictions were introduced during the pandemic.
The Korea Disease Prevention and Control Agency (KDCA) issued a press conference stating that the decision had been made after consultations with various agencies in the country, including the justice ministry.
The South Korean K-ETA is an electronic travel authorization obtained online. Visa-exempt travellers may use this waiver instead of going through the lengthier, in-person process of applying for a visa. 
The Return to Visa-Free Travel 
The K-ETA was launched in September 2021 to visitors from 49 of the 112 countries and territories that had previously been visa-exempt.
Since then, the online visa waiver has been opened up to more and more of the 112 nations. Only 8 previously visa-exempt countries have been ineligible for the K-ETA. Those travelling on passports issued by these nations have been required to apply for a visa to visit South Korea instead.
From 1 November 2022, all 112 visa-exempt nationalities will be able to get the K-ETA.
The K-ETA is now a requirement for visa-free travel to South Korea. It can be used for vacations, business trips, and other visits for non-profit-making activities.
Countries Eligible For K-ETA From November 
From the beginning of November 2022, it will be possible to apply for the K-ETA visa waiver to South Korea using a passport issued by any of the following nations:
Japan
Kiribati
Macau
Micronesia
Samoa
Solomon Islands
Taiwan
Tonga
Japan, Macau, and Taiwan had previously been granted the K-ETA temporarily during August 2022 for the Seoul Festa. However, nationals of these countries became ineligible once again from September 1.
Now, the K-ETA has been made available to citizens of these nations on a permanent basis.
As well as the latest 8 additions to the list, there are a further 104 countries that are already eligible for the K-ETA, including the US, the UK, Canada, New Zealand, and all European Union (EU) countries.
Travellers from countries that are not permitted visa-free entry to South Korea need to apply for a visa. 
What are your thoughts on this issue? Talk to us in the comment section below.
Check out the deals we have found below and tell us your travel plans.
Check out the offers and discounts from:
And because of the pandemic, don't forget to get your travel insurance, which will cover you for flight disruptions and pandemic related matters.
IaM can help with your visa application to Europe, the United States, the UK & other countries
If you need help with a US visa, a UK Visa, or a visa to Europe, including help with appointment booking obligations, IaM can help. For more information and advice on US immigration, UK immigration law and US visa applications or if you need any help or assistance please, reach out to your Visa Coordinator at IaM.
Some of our posts include affiliate links. If you choose to purchase any of these products, we might get a small commission. For more information, check out our TOS.