Venice Canals Run Dry: How It Will Affect Your Visit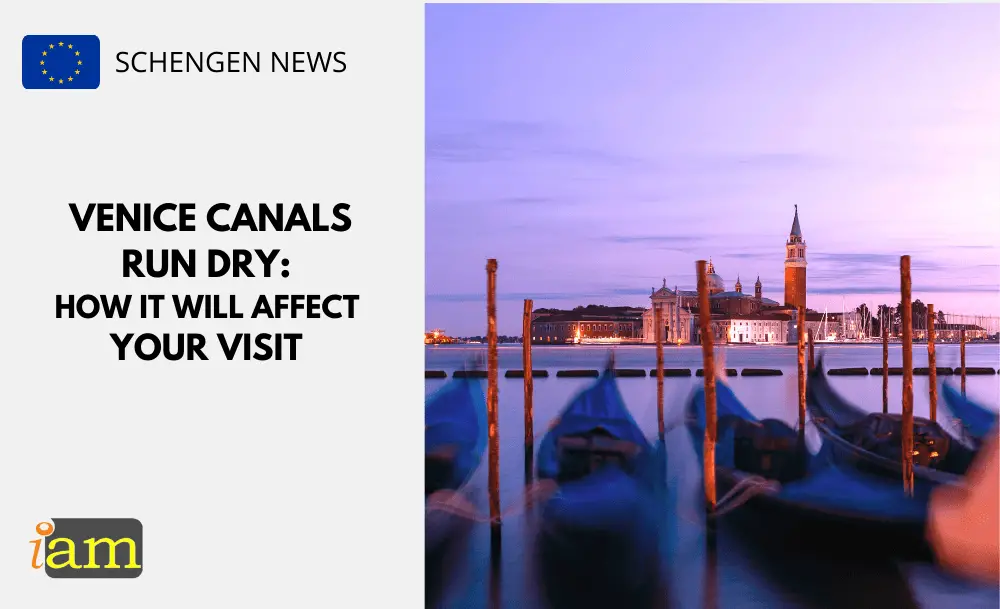 Travellers around the world are eager to visit Italy, especially the iconic canals of  Venice.
The renowned canals of the Italian city of Venice are usually threatened by flooding but now it's running dry making it impossible for gondolas, water taxis and ambulances to move around the roadless city.
Weeks of dry winter weather have raised concerns that Italy could face another drought after last summer's emergency, with the Alps having received less than half of their normal snowfall.
The problems in Venice are being blamed on a combination of factors: 
less snow in the winter
the lack of rain, 
a high-pressure system, 
a full moon and sea currents
According to the most recent weather forecasts, the Alps will see much-needed precipitation and snow in the following days however the country still faces a severe drought this year.
How It Will Affect Travellers
Venice is comprised of 118 tiny islands linked by canals and bridges with Grand Canal as the main route through the city.
It might be shocking to see grounded gondolas and dry canals, but Venice has 177 canals, and not all are affected. 
Here are things travellers be aware of:
Some gondolas and canals are not operational:  While tourists can still ride in gondolas in the deepest canals, some routes cannot be used and gondoliers are already having difficulty moving passengers around.
Unpleasant smell: Travellers need to be prepared for unfortunate conditions, such as unpleasant odours, in some places.
Emergency services: It is important for travellers to remember that water ambulances and taxis are having navigating issues. It might be difficult to get medical attention quickly at certain locations.
The locals are concerned about how it might affect their quality of life in the following days as they rely on the canals for transportation.
Do you have plans to visit Italy in the coming months? Talk to us in the comment section below. Or if you need more advice on the above, contact us for further travel & immigration advice.
Check out the deals we have found below and tell us your travel plans.
Check out the offers and discounts from:
And because of the pandemic, don't forget to get your travel insurance, which will cover you for flight disruptions and pandemic related matters.
IaM can help with your visa application to Europe, the United States, the UK & other countries
If you need help with a US visa, a UK Visa, or a visa to Europe, including help with appointment booking obligations, IaM can help. For more information and advice on US immigration, UK immigration law and US visa applications or if you need any help or assistance please, reach out to your Visa Coordinator at IaM.
Some of our posts include affiliate links. If you choose to purchase any of these products, we might get a small commission. For more information, check out our TOS.