European Travel: Win One of 60,000 Free Interrail Passes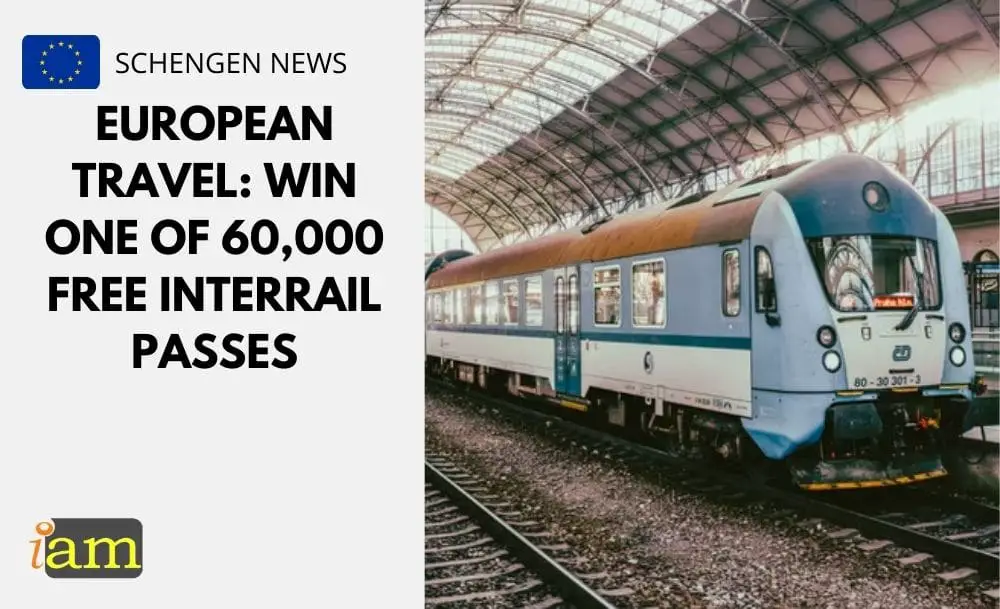 The European Union relaunched its DiscoverEU program, which will allow thousands of young people the opportunity to enjoy unlimited travel across Europe's rail network via Interrail. 
Applications are now open for the EU's free Interrail ticket scheme. At least 60,000 passes are available for young people aged 18-20 years old, with each allowing free train travel across Europe for up to a month.
Eligible European Citizens
The scheme is usually only open to 18-year-olds but has been extended to 19 to 20-year-olds as the last two rounds were cancelled. This means that EU citizens born between 1 July 2001 and 31 December 2003 can apply.
Any young person born between July 2001 and December 2003 that holds EU nationality is eligible to apply. This includes UK nationals for the final time as last year's giveaway, when the UK was still eligible to take part, was cancelled due to the COVID-19 pandemic.
Those who were awarded a DiscoverEU travel pass under any of the previous application rounds are not eligible to submit a second application.
Winners are selected by nationality, an allocation that's determined by each country's population relative to the overall population of the European Union.
To know more about the rules of the program, check out the official website.
Young travellers are encouraged to apply with the caveat that all trips must include at least one Member State other than your home state and be completed between March 2022 and February 2023. 
How to Apply for Free Interrail Tickets
Fierce Competition
Competition for the tickets is fierce though, with nearly 350,000 young people applying for the 2018-2019 round. The three countries with the most applicants are Italy, France, and Spain.
2021 is the European Year of Rail, an initiative to encourage EU citizens to travel by train to help tackle climate change and achieve a carbon-neutral EU by 2050.