Fewer British Citizens Obtained German Citizenship in 2020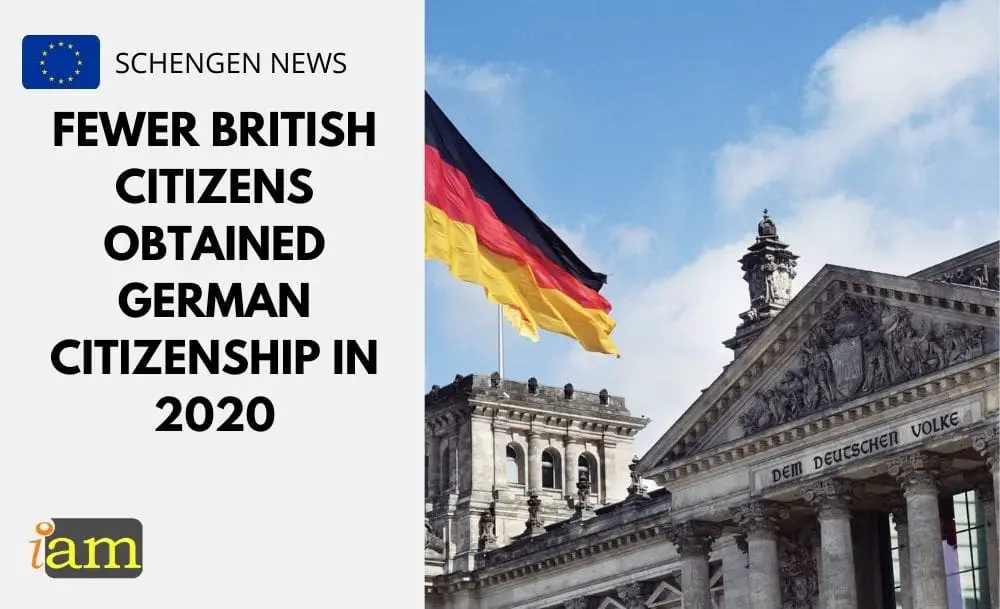 A total of 109,880 foreign nationals became German citizens in 2020, despite all the challenges arising amidst the Coronavirus pandemic. 
However, this is a decline from the previous year. According to the data, a good half of the decline can be attributed to the fact that fewer British citizens were naturalised in 2020 compared to 2019, when the number peaked in the aftermath of Brexit. 
In 2019, 14,600 British citizens were naturalised as German citizens and this dropped to 4,930 in 2020 which is the lowest since Brexit.
At the same time, the consequences of the coronavirus pandemic were also noticeable as the restrictions led to longer waiting times due to the reduced capacity to process applications.
Europeans Gained Majority of the German Citizenship in 2020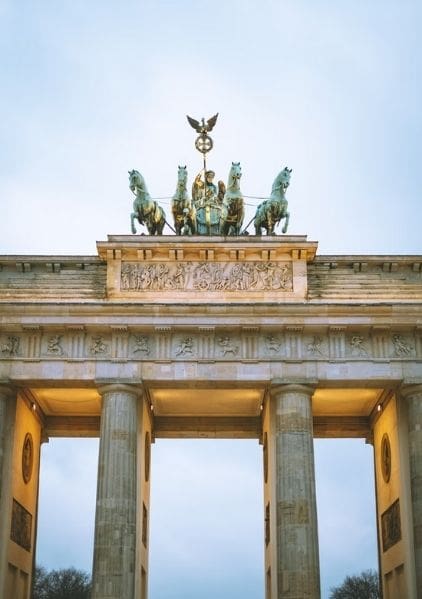 According to the German Federal Statistical Office, a large share of the 'new' Germans are Europeans, half of whom are nationals of other EU countries.
Data show that a total of 28,305 nationals of other EU countries gained German citizenship in 2020. These countries and the number of their nationals that gained German citizenship are:
Romania – 5,930
Poland – 5,000
United Kingdom (still part of the EU in 2020) – 4,930 
Italy – 4,075
Greece – 2,650
Bulgaria – 2,040
Outside the EU, Turkey tops the list with 11,630 of its nationals becoming German citizens, which is the highest number amongst all other countries. Turkey is followed by Syrians with 6,700 individuals given naturalised German citizenship.
Routes to German Citizenship
There are several pathways through which one can gain German citizenship and naturalisation is only one of them. The others are by marriage, by descent, and by birth.
The majority of foreign nationals that become German citizens are by naturalisation after living in Germany for eight years legally with an appropriate residence permit. This will be the same for British citizens who want to apply for German citizenship post Brexit.
Other conditions to gain German citizenship include renouncing any previous citizenships, the German language proficiency of at least B1, good financial situation, as well as being able to pass a citizenship test, and having no criminal record. Find out your options in our blog post.
What are your thoughts on the application and documents required for a Schengen visa? Talk to us in the comments section below.
Check out the deals we have found below and tell us your travel plans.
Check out the offers and discounts from:
And because of the pandemic, don't forget to get your travel insurance, which will cover you for flight disruptions and pandemic related matters.
IaM can help with your visa application to Europe, the United States, the UK & other countries
If you need help with a US visa, a UK Visa, or a visa to Europe, including help with appointment booking obligations, IaM can help. For more information and advice on US immigration, UK immigration law and US visa applications or if you need any help or assistance please, reach out to your Visa Coordinator at IaM.
Some of our posts include affiliate links. If you choose to purchase any of these products, we might get a small commission. For more information, check out our TOS.