Fewer British Citizens Obtained German Citizenship in 2020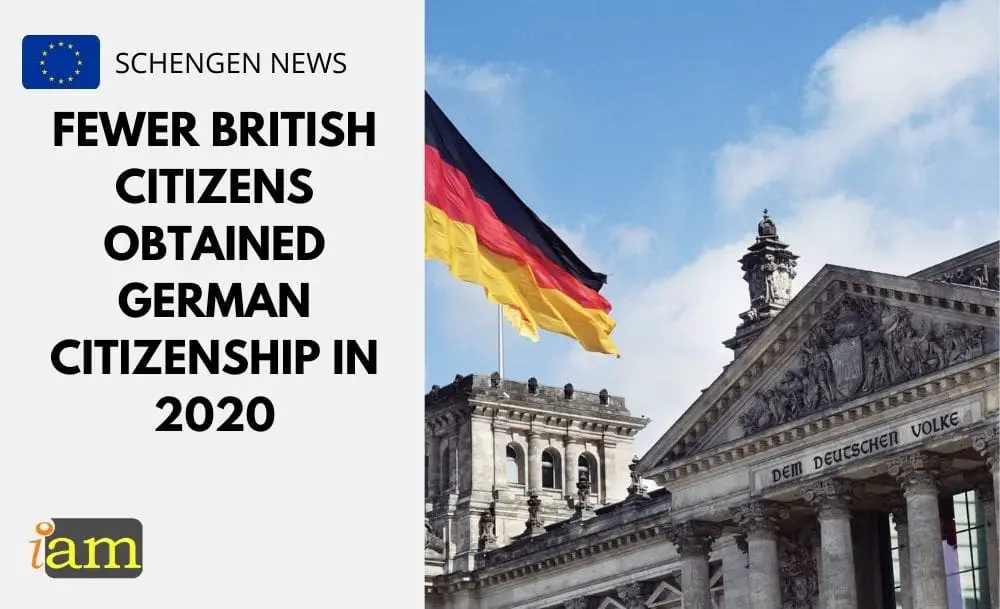 A total of 109,880 foreign nationals became German citizens in 2020, despite all the challenges arising amidst the Coronavirus pandemic. 
However, this is a decline from the previous year. According to the data, a good half of the decline can be attributed to the fact that fewer British citizens were naturalised in 2020 compared to 2019, when the number peaked in the aftermath of Brexit. 
In 2019, 14,600 British citizens were naturalised as German citizens and this dropped to 4,930 in 2020 which is the lowest since Brexit.
At the same time, the consequences of the coronavirus pandemic were also noticeable as the restrictions led to longer waiting times due to the reduced capacity to process applications.
Europeans Gained Majority of the German Citizenship in 2020
Outside the EU, Turkey tops the list with 11,630 of its nationals becoming German citizens, which is the highest number amongst all other countries. Turkey is followed by Syrians with 6,700 individuals given naturalised German citizenship.
Routes to German Citizenship
There are several pathways through which one can gain German citizenship and naturalisation is only one of them. The others are by marriage, by descent, and by birth.
The majority of foreign nationals that become German citizens are by naturalisation after living in Germany for eight years legally with an appropriate residence permit. This will be the same for British citizens who want to apply for German citizenship post Brexit.
Other conditions to gain German citizenship include renouncing any previous citizenships, the German language proficiency of at least B1, good financial situation, as well as being able to pass a citizenship test, and having no criminal record. Find out your options in our blog post.