Switzerland to Lift All Pandemic-Related Travel Restrictions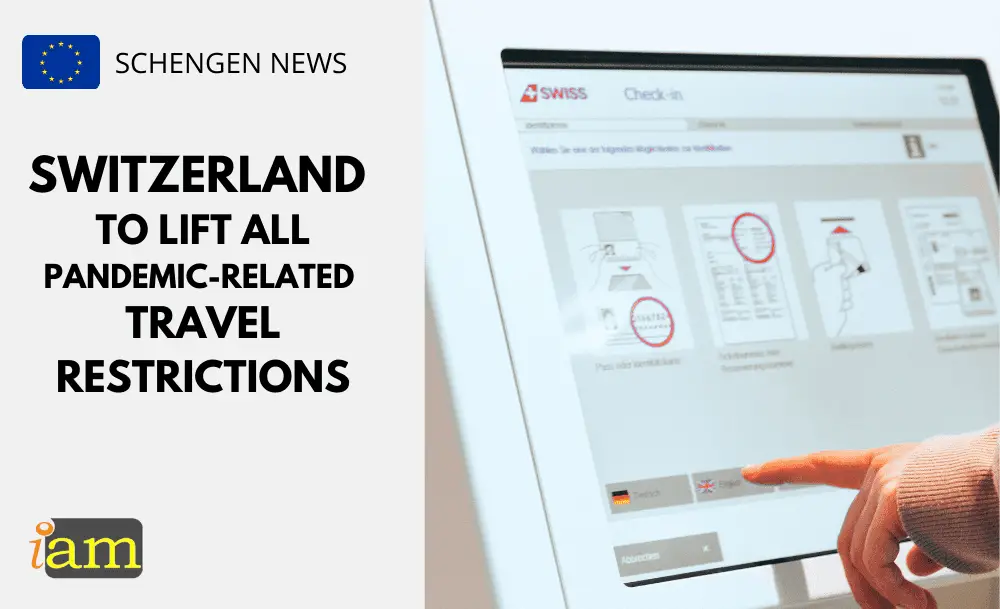 Travellers from all over the world will soon be able to enter Switzerland without having to follow any COVID-19 rules.
Beginning May 2, 2022, Switzerland will once again welcome all travellers as it lifts its pandemic-related travel restrictions and requirements.
The announcement was made by Switzerland's State Secretariat of Migration (SEM), leaving only pre-pandemic-related travel entry rules in place.
"Switzerland tops the wish list of avid travellers across the world who have been waiting to visit the country these past two years without being burdened by paperwork. Now, they can! We look forward to hosting Indian travellers from May 2 onwards and can't wait for them to come and enjoy the wonder that is Switzerland," said Ritu Sharma – Deputy Director and Marketing Head for Switzerland Tourism – India.
As per the Swiss authorities, travellers will only be required to follow other rules, such as holding a valid passport or visa, if any such requirement applies to them, from 2 May.
Covid Rules Within Switzerland
Switzerland has already lifted all of its domestic COVID-19 restrictions. The government decided to drop the remaining restriction on 1 April. Since then, travellers, as well as citizens of Switzerland, have not been required to wear a face mask when attending different public places, events, and public transport.
Currently, all travellers are required to hold a valid vaccination or recovery certificate in order to be permitted restriction-free entry to Switzerland.
However, as soon as the new entry begins, travellers will no longer be required to hold a valid vaccination or recovery certificate.
Switzerland's new rules follow many other European countries such as Denmark, Sweden and Norway. 
It is believed that high COVID-19 vaccination rates and the need for tourism's impact on local economies are considered the main drivers for the doing-away of many of Europe's pandemic protocols.
Do you have plans to visit Switzerland? Talk to us in the comment section below.
Check out the deals we have found below and tell us your travel plans.
Check out the offers and discounts from:
And because of the pandemic, don't forget to get your travel insurance, which will cover you for flight disruptions and pandemic related matters.
IaM can help with your visa application to Europe, the United States, the UK & other countries
If you need help with a US visa, a UK Visa, or a visa to Europe, including help with appointment booking obligations, IaM can help. For more information and advice on US immigration, UK immigration law and US visa applications or if you need any help or assistance please, reach out to your Visa Coordinator at IaM.
Some of our posts include affiliate links. If you choose to purchase any of these products, we might get a small commission. For more information, check out our TOS.